6 March 1778 Friday
Vases, Candelabra, Grave Stones, Sarcophagi. Tripods, Lamps and Ancient Ornaments volume I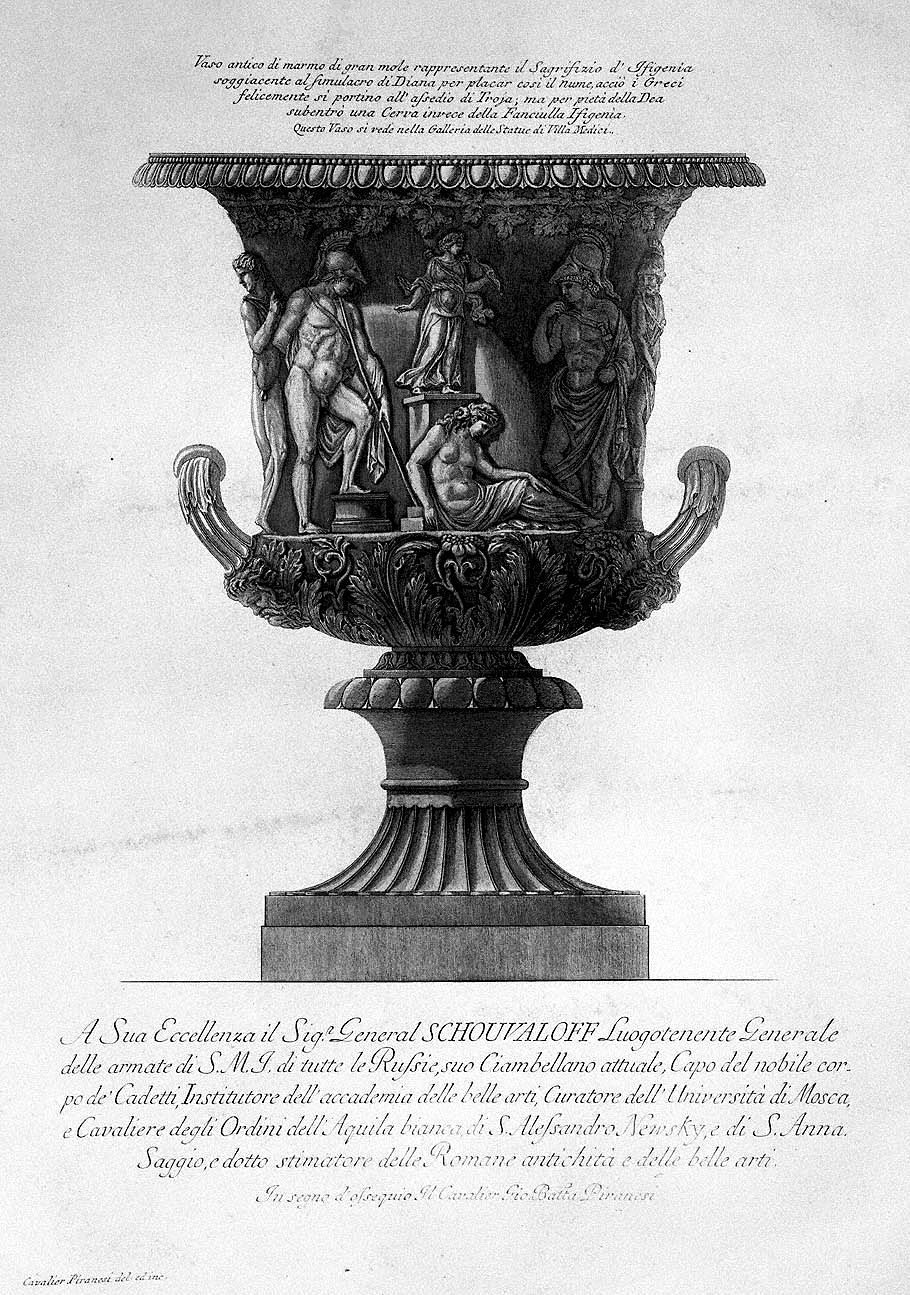 Ancient marble vase of great size representing the Sacrifice of Iphigenia underlying the Simulacrum of Diana to thus appease the Nume, so that the Greeks happily bring themselves to the siege of Troy; but out of pity for the goddess a hind took over instead of the girl Iphigenia. This vase can be seen in the Gallery of Statues at Villa Medici.
To His Excellency General SCHOUVALOFF Lieutenant General of the Armies of His Majesty of All Russia, his current Chamberlain, Head of the Noble Corps of Cadets, Instructor of the Academy of Fine Arts, Curator of Moscow University, and Knight of the Orders of the White Eagle of St. Alexander Newsky, and of St. Anna, Sage, and learned estimator of Roman antiquities and fine arts.
As a sign of respect Cavalier Gio. Batt(ist)a Piranesi
Cavalier. Piranesi del ed inc.


21-22 y.o. Francesco Piranesi 1780
Raccolta de' tempj antichi Parti I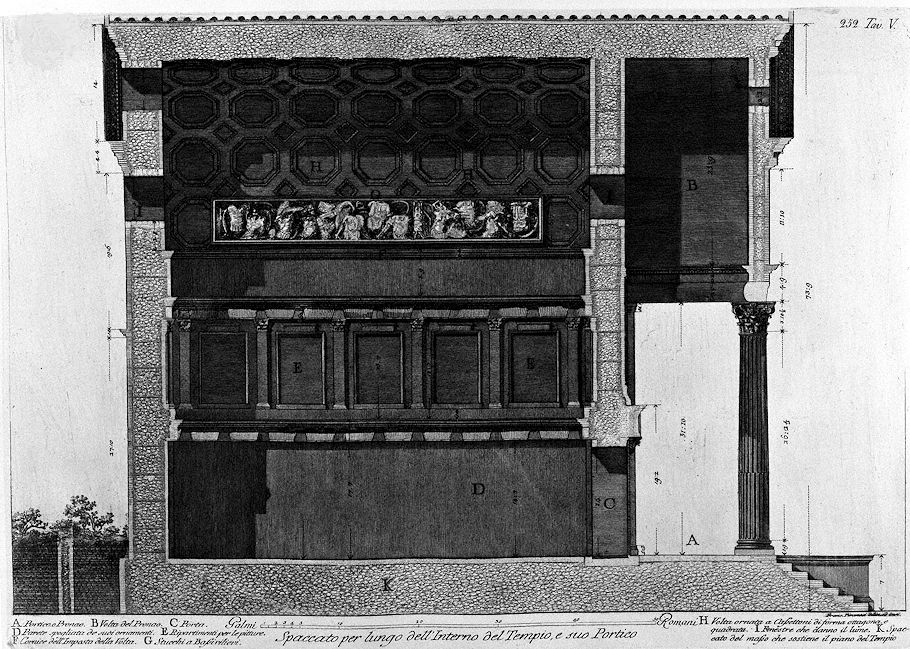 Lengthwise cutaway of the interior of the temple, and its portico
A Portico, or Pronaos. B Vault of the Pronaos. C Door.
D Wall stripped of its ornaments. E Panels for paintings.
F Frame of the Tax of the Vault. G Stocchi in bas-reliefs.
H Vault decorated with octagonal and square chests of drawers. I Windows giving light. K Section of the rock foundation that supports the floor of the Temple
Franc. Piranesi drew and engraved


6 March 1803
President Thomas Jefferson appoints Benjamin Henry Latrobe surveyor of public buildings in Washington D.C. with the especial charge of the Capitol.


6 March 1812 Friday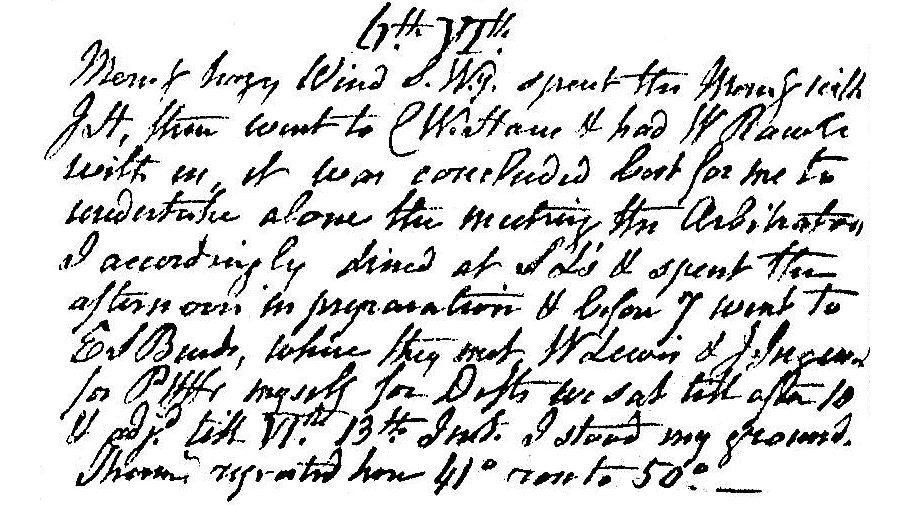 Morning hazy, wind SWerly. Spent the morning with JH, then went to CW. Hares[?] and had W Rawles with us. It was concluded best[?] for me to undertake alone the meeting the arbitrators. I accordingly dined at SL's and spent the afternoon in preparation and before 7 went to ES B....'s, where they met W Lewis and J Ingram[?] for P...., myself for Dofts. We sat till after 10 and adjourned till Friday 13th .... I stood my ground. Therm. reported here 41°, rose to 50°.


6 March 2001
sarcophagus of Maria
The only sketches which have reached us represent a few perfume bottles found inside the grave. Of these flacons there are two sets of drawings, one in a codex of marchese Raffaelli di Cingoli, f.43, with the legend, "Five goblets of agate discovered in the foundations of S. Peter's during the pontificate of Paul III. in the tomb of Maria, daughter of Stilicho and wife of Honorius;" the other in the codex of Fulvio Orsino, No. 3439 of the Vatican Library.
The discovery took place in 1544. A greater treasure of gems, gold, and precious objects has never been found in a single tomb. The beautiful empress was lying in a coffin of red granite, clothed in a state robe woven of gold. Of the same material were the veil, and the shroud which covered the head and breast. The melting of these materials produced a considerable amount of pure gold, its weight being variously stated at thirty-five or forty pounds. Bullinger puts it at eighty, with manifest exaggeration. At the right of the body was placed a casket of solid silver, full of goblets and smelling-bottles, cut in rock crystal, agate, and other precious stones. There were thirty in all, among which were two cups, one round, one oval, decorated with figures in high relief, of exquisite taste, and a lamp, made of gold and crystal, in the shape of a corrugated sea-shell, the hole for the oil being protected and concealed by a golden fly, which moved around a socket. There were also four golden vases, one of which was studded with gems.
In a second casket of gilded silver, placed at the left side, were found one hundred and fifty objects, — gold rings with engraved stones, earrings, brooches, necklaces, buttons, hair-pins, etc. covered with emeralds, pearls, and sapphires; a golden nut, which opened in halves; a bulla which has been published in a special work by Mazzucchelli; and an emerald engraved with the bust of Honorius, valued at five hundred ducats. Silver objects were scarce; of these we find mentioned only a hairpin and a buckle of repoussé work.
The letters and names engraved on some pieces prove that they formed the mundus muliebris (wedding gifts) and toilet articles of Maria, Daughter of Stilicho and Serena, sister of Thermantia and Eucherius, and wife of the emperor Honorius. Besides the names of the four archangels — Raphael, Gabriel, Michael and Uriel — engraved on a band of gold, those of Domina Nostra Maria, and of Dominus Noster Honorius, were seen on other objects. The bulla was inscribed with the names of Honorius, Maria, Stilicho, Serena, Thermantia, and Eucherius, radiating in the form of a double cross with the exclamation "Vivatis!" between them. With the exception of this bulla, which was bought by Marchese Trivulzio of Milan, at the beginning of the present century, every article has disappeared. That the gold was melted, and that the precious stones were disposed of in various ways, so as to deprive them of their identity, is easy to understand, but where have the vases gone? Were it not for the rough sketches made at the time of the discovery we should not be able to form an idea of their beauty and elegance of shape. They were not the work of goldsmiths of the fifth century, but were of classical origin; in fact they represent a portion of the imperial state jewels, which Honorius had inherited from his predecessors, and which he had offered to Maria on her wedding day. Claudianus, the court poet, described them expressly as having sparkled on the breast and forehead of empresses in bygone days.
We know from Paul Diaconus that Honorius was laid to rest by the side his empress; his coffin, however, has never been found. It must still be concealed under the pavement of the modern church at the southern end of the transept, near the altar of the crucifixion of S. Peter.
Rodolfo Lanciani, Pagan and Christian Rome (New York: Houghton, Mifflin and Company, 1892), p. 203-205.


6 March 2007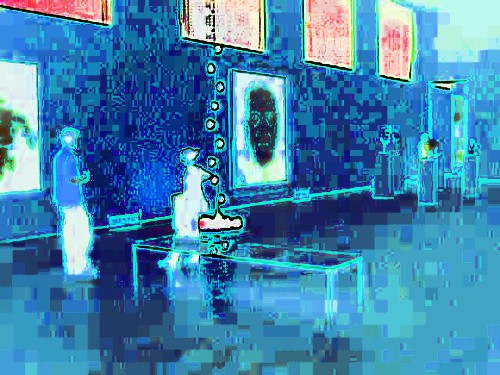 fetching Ruff Ruff stuff? 034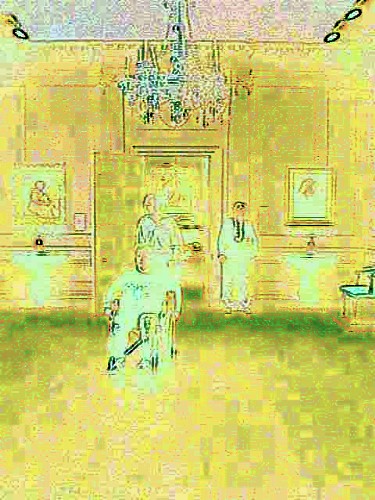 fetching Ruff Ruff stuff? 085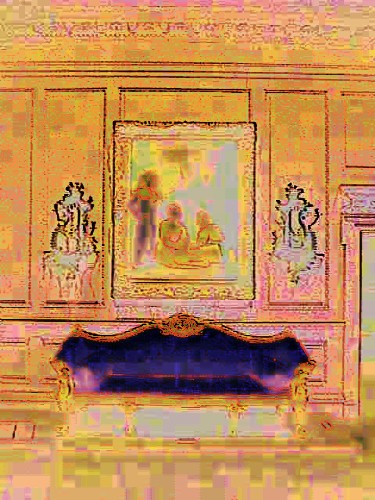 fetching Ruff Ruff stuff? 090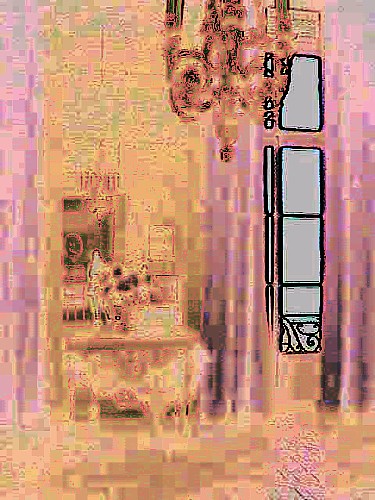 fetching Ruff Ruff stuff? 099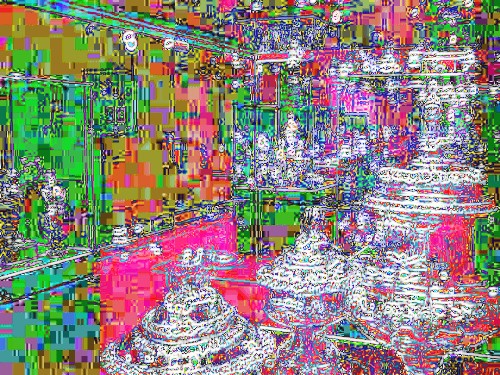 fetching Ruff Ruff stuff? 119


6 March 2013
6 March
In terms of Latrobe's involvement at Ury House, I suspect Latrobe provided Miers Fisher with renovation designs for Ury House just prior to his (Latrobe's) move to Washington D.C., thus the work at Ury House proceeded without Latrobe's supervision. As Latrobe's appointments in Washington came to an end, 1810-11, Latrobe returned to Ury House and recorded the work that had transpired.


6 March 2014
The Problem With Architecture Today (and the Solution)
MJ wrote, "Places do indeed have spirit, they are imbued with the activities that have taken place there."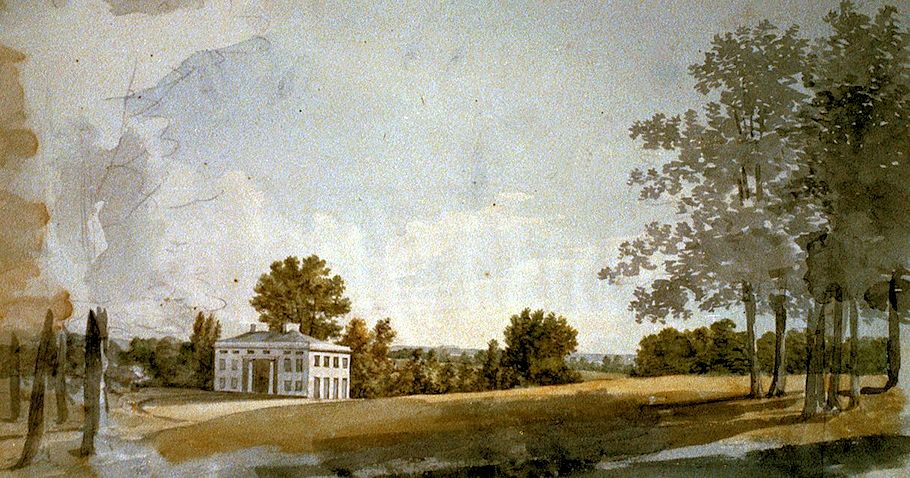 Imagine that, the Architect of the U.S. Capitol unwittingly painting a watercolor of the place from which the first virtual museum of architecture emanates. And may the spirit of John James Audubon be with you. Amen.


6 March 2017
What music are you listening to?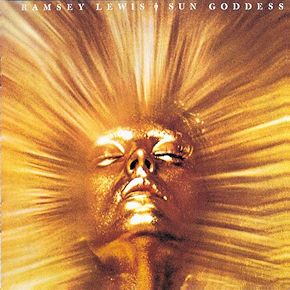 Sun Goddess


6 March 2019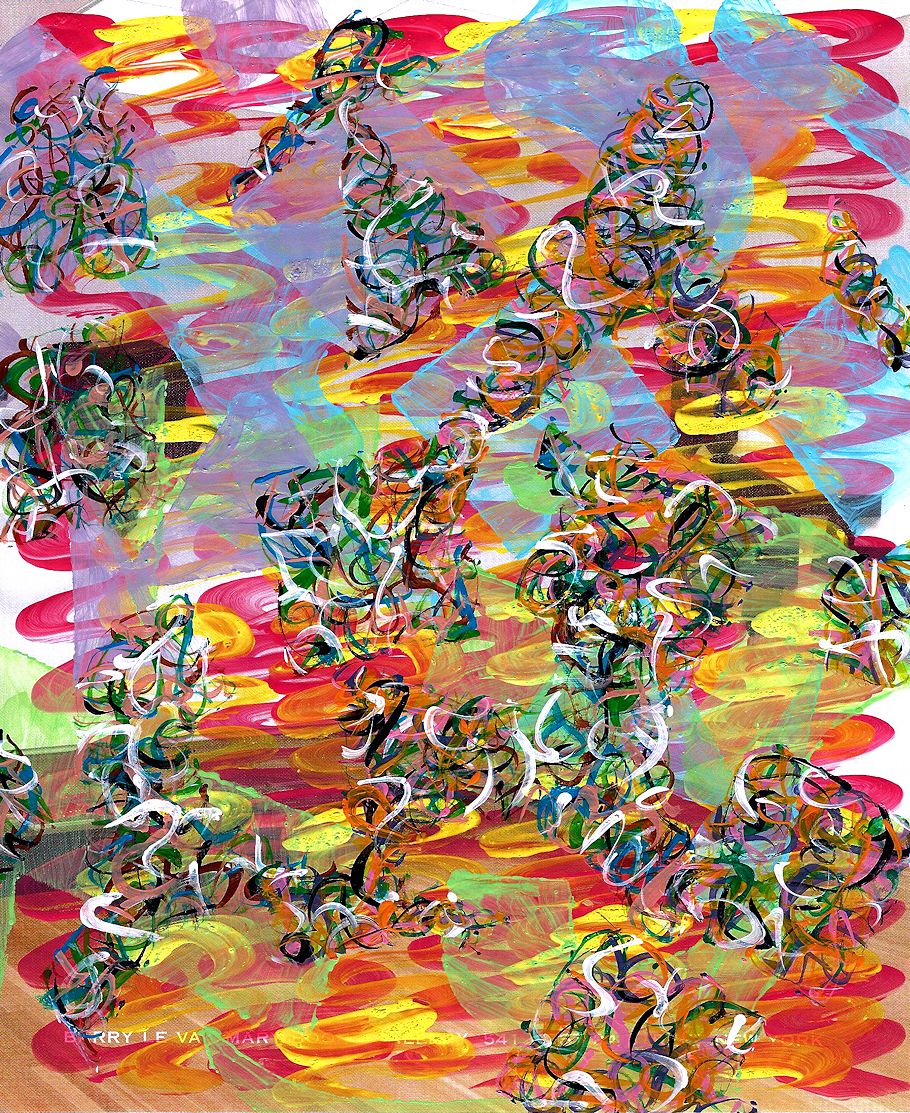 Mary Boone's 180 hours of community service hour 30


6 March 2023 Monday
Went to the Fox Chase branch of the Free Library of Philadelphia to pick up some of the books I put on hold. So far reading Michael J. Lewis's Philadelphia Builds: Essays in Architecture. In the 'Acknowledgments' Lewis writes, "Philadelphia's architectural mafia (may I use that phrase?) represents the best of the city, its generosity, unpretentiousness and uncomplicated matter-of-factness. I am especially grateful to Jeffrey A. Cohen, Emily C..."

Cohen is a Latrobe expert, and a few years ago I informed him, via email, of the correct identification of the Latrobe watercolor of Ury House. It is unfortunate that the watercolor is mislabeled in one of Cohen's recent book publications on Latrobe, yet, if Cohen hadn't published the small, gray tone reproduction of the Latrobe watercolor, then I would have never discovered the elusive Latrobe watercolor of Ury House mentioned, in a footnote, in Hamlin's 1955 Latrobe biography, which I first read in 2007.

I'll have to find the brief email exchange. And right now I'm feeling sorry, again, that Piranesi and Francesco never discovered that their Circus of Caracalla was really the Circus of Maxentius.