11 August 1778 Tuesday
In order to keep things quiet and calm at home and in the workshop, Piranesi sent Francesco to do some extensive field survey work on the Palatine Hill at the Palace of the Caesars. "Take a few weeks. I'm sure you'll find some comfortable beds to sleep in, so don't come home until you're done." "Haha Papa, but are sure you'll manage here on your own?" "Of course I'll manage, and besides, I'm not on my own, am I?" And then Piranesi loudly shouted, "Rest is unworthy of a citizen of Rome; let me see my models again, my drawings, my plans." As always, Venetian theatrics at its best.


circa 11 August 1787
Francesco ultimately completes the Palace of the Caesars task that his father had asked him to do nine years earlier.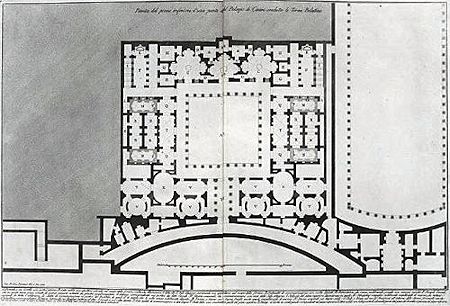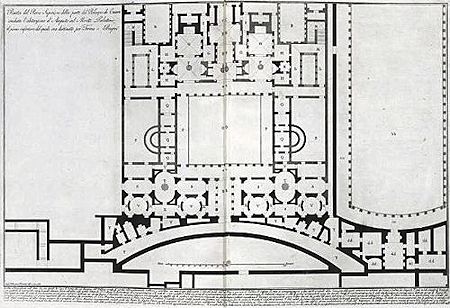 Artifacts of the Bianconi vs Piranesi 'Circus of Caracalla' affair 1772-1789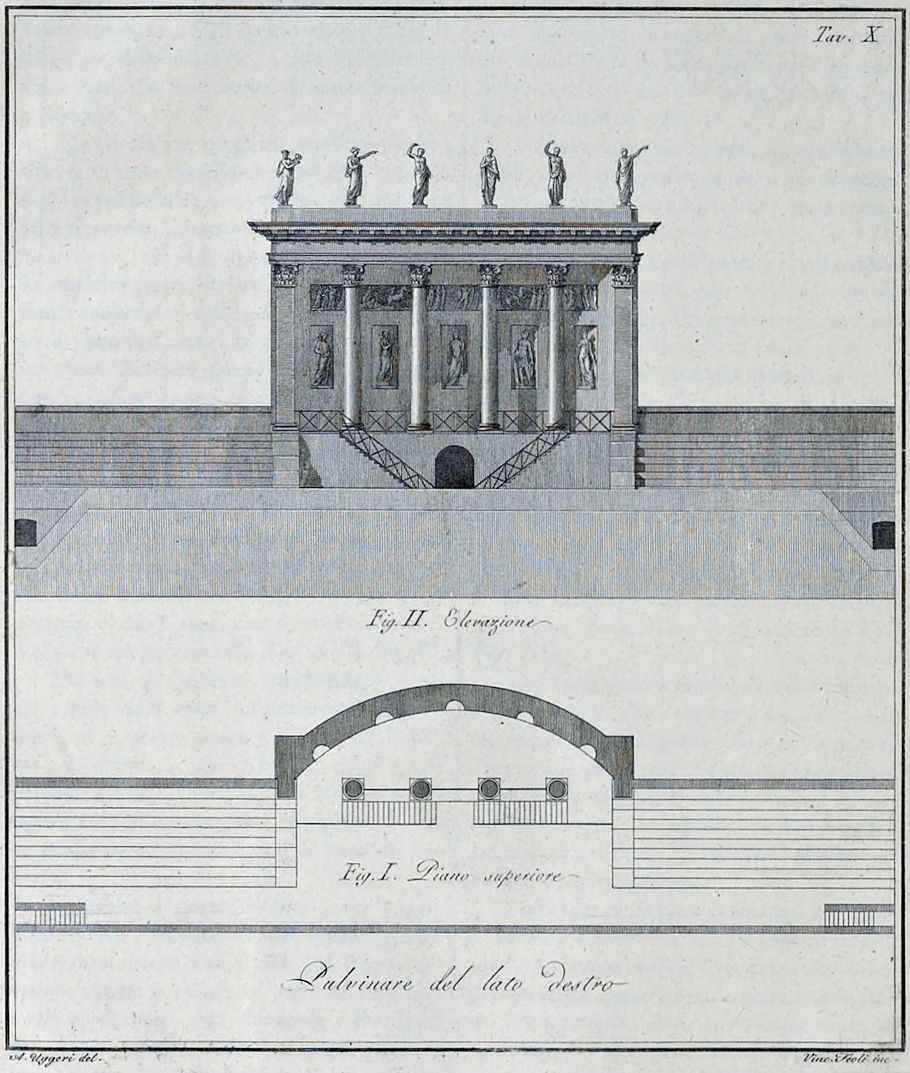 Tavola X Pulvinar of the right side


46 y.o. Francesco Piranesi 1804
Le AntichitÓ della Magna Grecia Parte II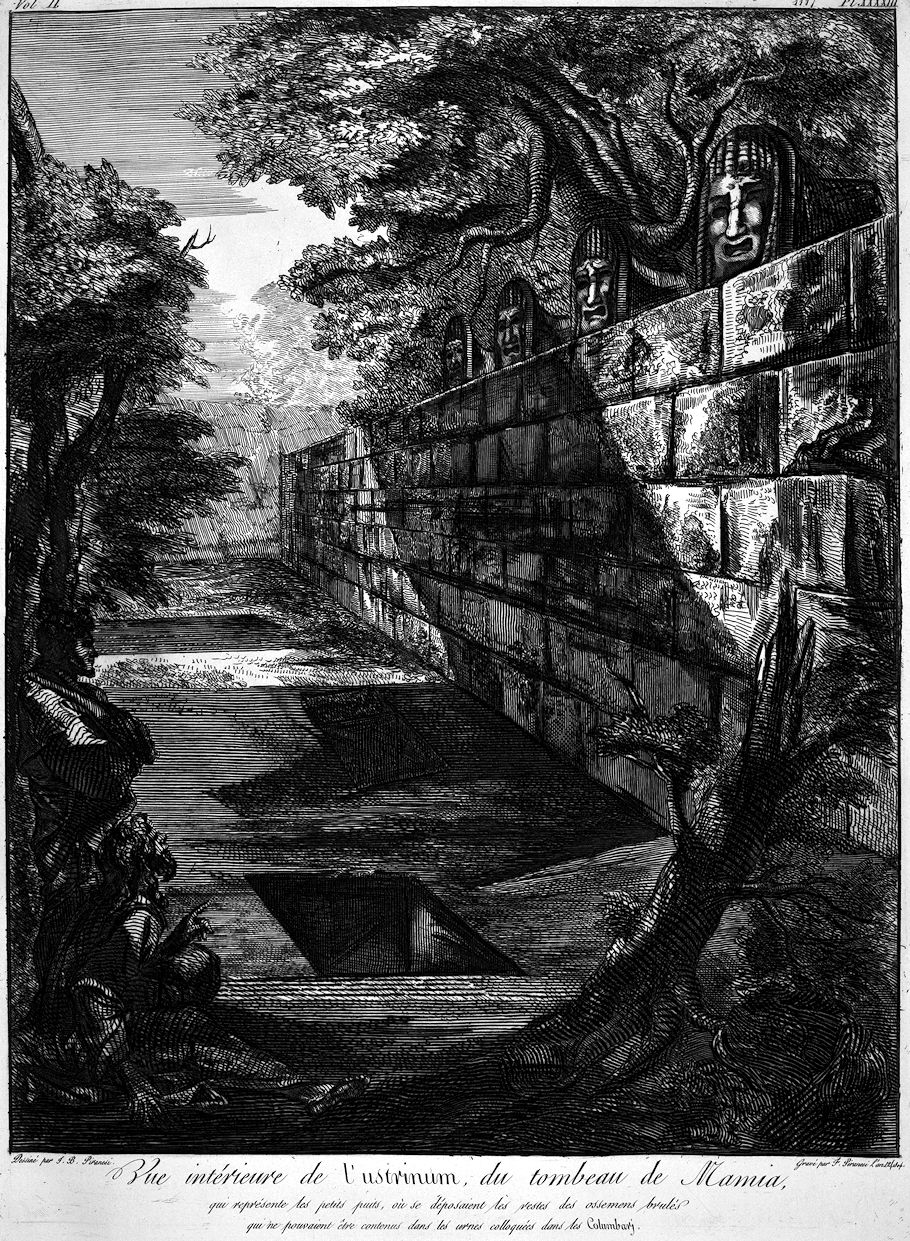 Interior view of the ustrinum, of the tomb of Mamia, which represents the small wells, where the remains of the burnt bones were deposited which could not be contained in the urns collocated in the Columbari.
Drawn by G.B. Piranesi
Engraved by F. Piranesi Year 12 (1804)


11 August 1812 Tuesday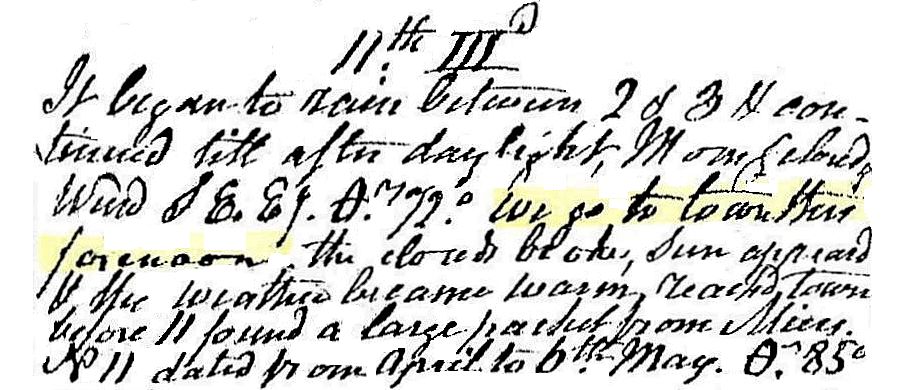 It began to rain between 2 and 3 and continued till after daylight. Morning cloudy, wind SE Eerly, temperature 72░. We go to town this forenoon. The clouds broke, sun appeared and the weather became warm. Reached town before 11, found a large packet from Miers, No[?] 11 dated fro April to 6th May. temperature 85░.


11 August 1977 Thursday
The plane left over four hours late (3 am approx.), and was very crowded and uncomfortable. It was difficult to sleep. We finally arrived in Rome about 20:00 (Rome time)--we walked from plane to airport through two rows of armed-with-machine-gun soldiers. They seem to take terrorism seriously in Europe. We had to wait an hour for the bus to the city.
The bus ride was incredible. 80 people on a bus designed for 40. It was nice and a perfect introduction to Rome. I sat next to an English woman who helped me out when it came time to pay--had no Italian money as the exchange was closed at the airport. From the train station (Termini) George, Mohammed and I took a taxi to the "For You" [Via Babuino, 48 Roma, Italia 00178]. George gave the wrong street, so at first we got lost, so to speak.
The "For You" is a story in itself. The pensione does not exist. It is an old, dirty building with stairs in the center. An old lady at the top of the steps yelled at us to go away because the pensione was closed. It's still a mystery about the pensione.
Anyway, after a lot more yelling it was obvious we had no place to stay and a lot of baggage to carry. We all just looked at each other and sort of all understood this had to happen because nothing else happened right so far. (Poor Mr. P.) John and R.B. went to get the police who 'helpfully' spoke no English. Marcy used her French and some feminine charm as best she could. We knew the P.s had their place, but not where it was. The Police did all the arranging for us, including getting taxis, and we finally arrived at the Villa Helena where the P.s are staying. It's a wonderful place, a beautiful villa--large living room and dining room on our floor. R., George and I are sharing a room, and we are going to stay here the rest of trip.




11 August 2017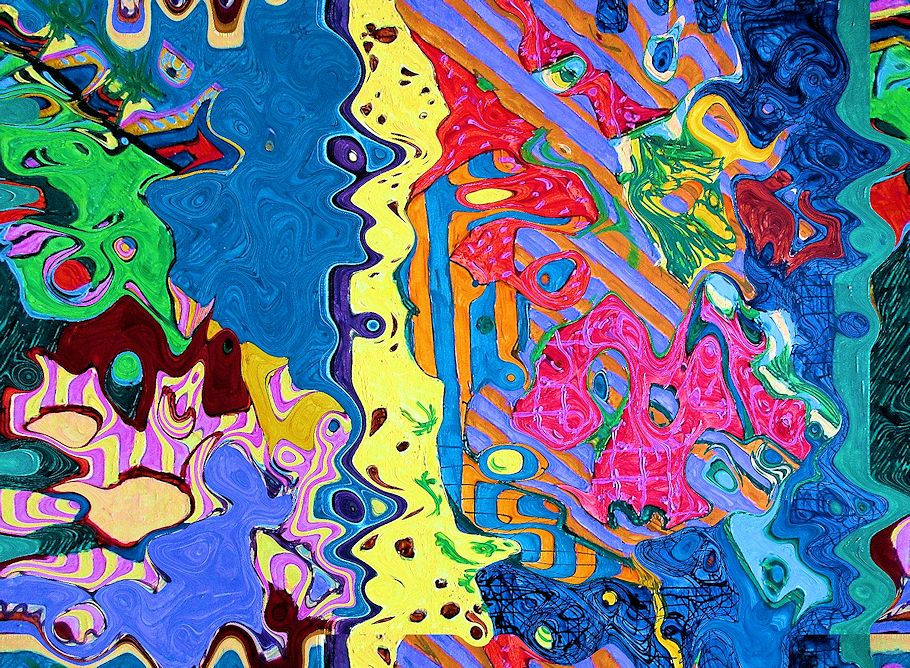 Virtual Painting 457


11 August 2022 Thursday
Spent a good part of the morning unsuccessfully searching for that Villa HÚlŔna postcard. Otherwise there wasn't much time for my mind to leisurely wander back and forth through time.


11 August 2023 Friday

27 October 1771 Pierre-Adrien PÔris arrives at Rome accompanied by Trouard's young son, Louis-Alexandre.

3 November 1771 PÔris at the Circus of Caracalla for the first time.

"Pierre-Adrien PÔris quickly became friends with Giovanni Battista Piranesi, who entrusted him with the architectural education of his son Francesco (PÔris, a pedagogue, was already in charge of the young Trouard)..." "Francesco and Louis-Alexandre were also about the same age, 14 and 13 years old."
--Pinon

20 January 1772 PÔris receives a plan of the Baths of Diocletian from Ballerini.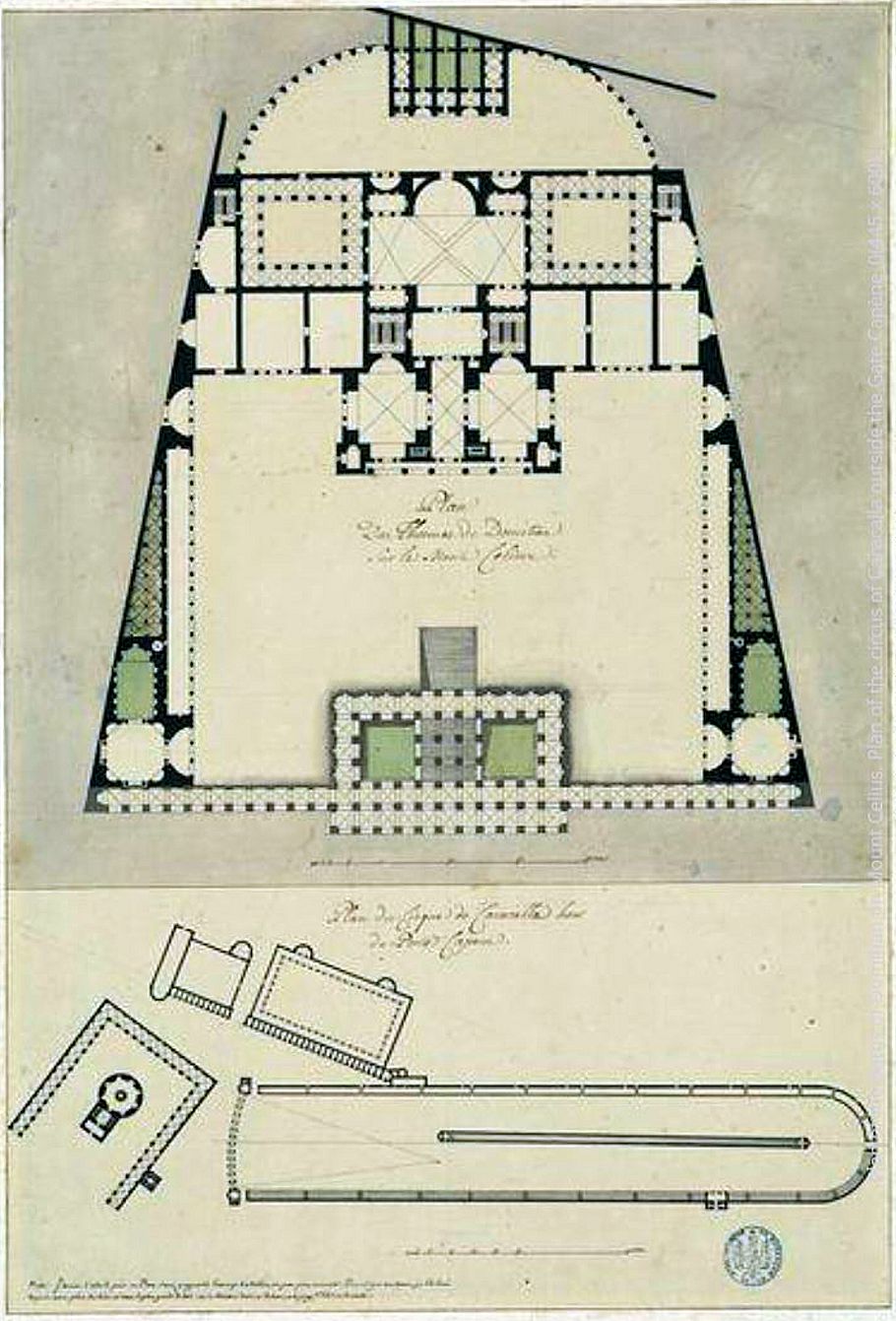 In his "Architectural Studies" there is a plan of the "Circus of Caracalla" with this commentary in the "Table" of vol. I: "That [the plan] of the Circus of Caracalla, which is below [the "Baths of Domitian"], was loaned to me also as I give it; but since, having had the opportunity to lift what remains of it myself, I made a more exact plan of it, and I added all the details that we can have today; they will be found at the end of this collection". ... Which plan of the "Circus of Caracalla" did PÔris copy then? We are unable to say, the known plans prior to 1772 being all very inaccurate restored cavalier views dating back to the 16th century. The origin of this plan therefore remains to be traced.
--Pinon
Was it Piranesi himself that lent a Circus of Caracalla plan to PÔris?

1 May 1772 PÔris at the Circus of Caracalla.

1 September 1772 PÔris goes to Piranesi to exchange Vasi prints for some views of Rome.

7 October 1774 Pierre-Adrien PÔris leaves Rome accompanied by J.-S. BerthÚlemy.