12 August 1778 Wednesday
Francesco pretty much remembers all of his father's instructions as he gives the Palace of the Caesars site a careful going over to establish his bearings and soon begin work.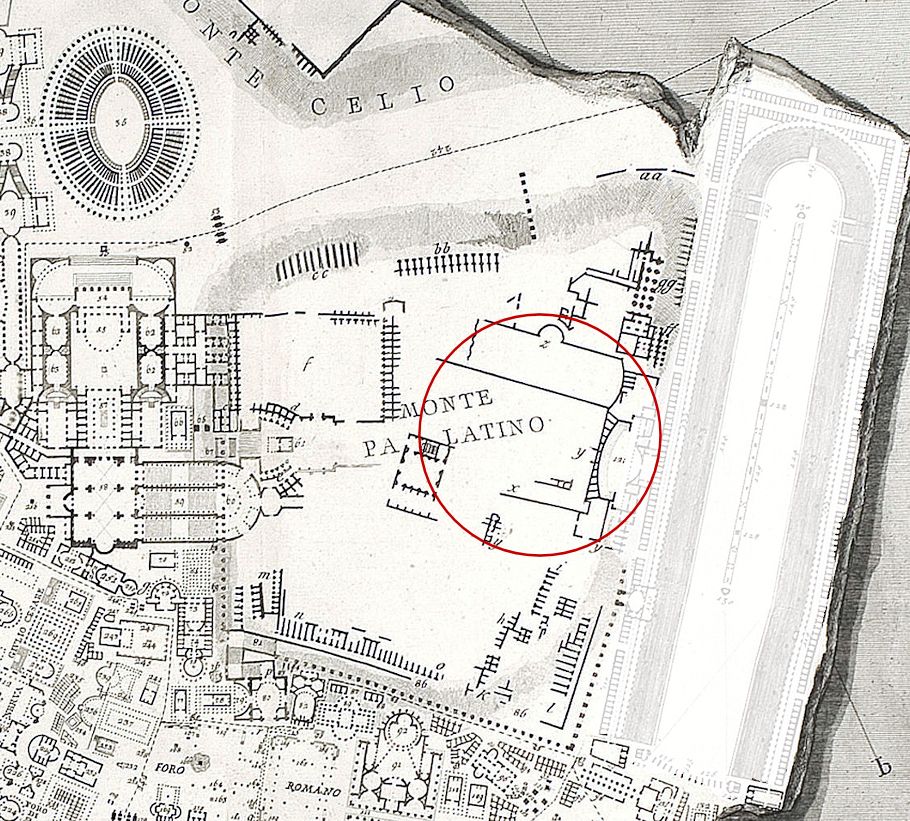 Artifacts of the Bianconi vs Piranesi 'Circus of Caracalla' affair 1772-1789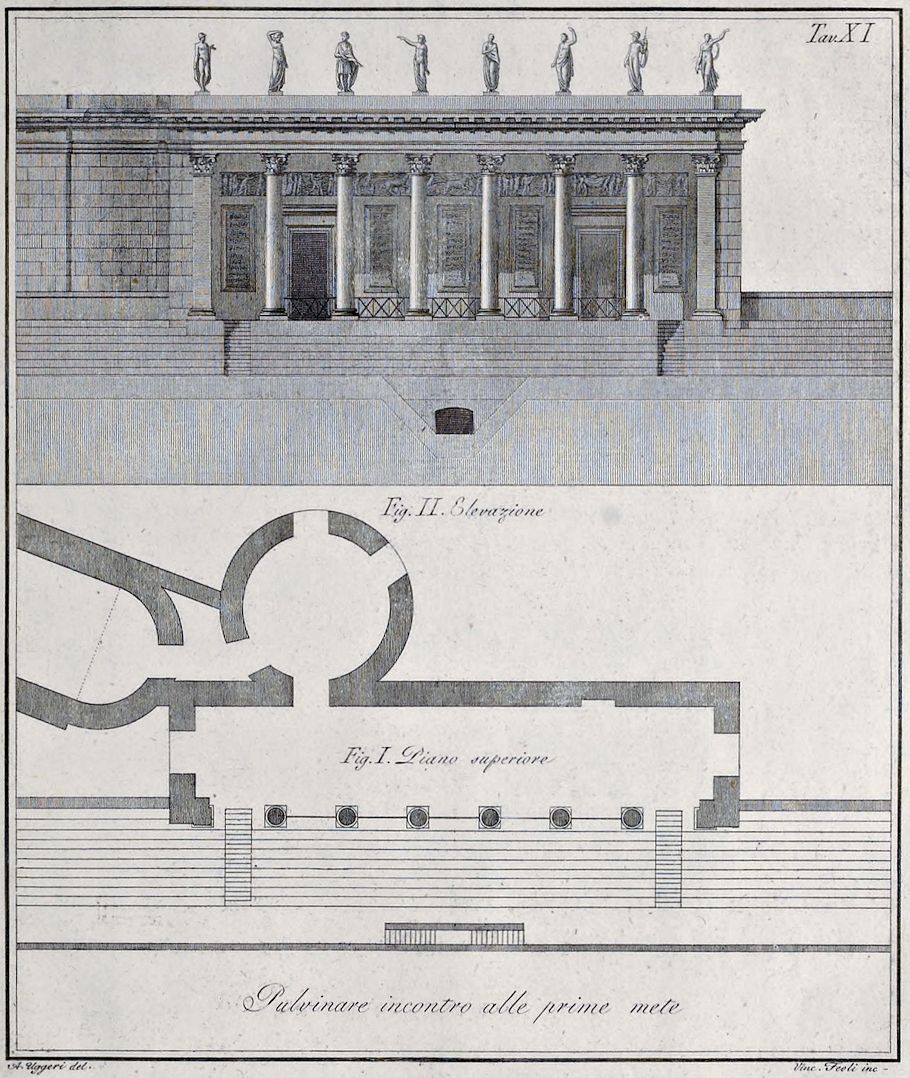 Tavola XI Pulvinare in front of the first metae.


48 y.o. Francesco Piranesi 1806
Le AntichitÓ della Magna Grecia Parte II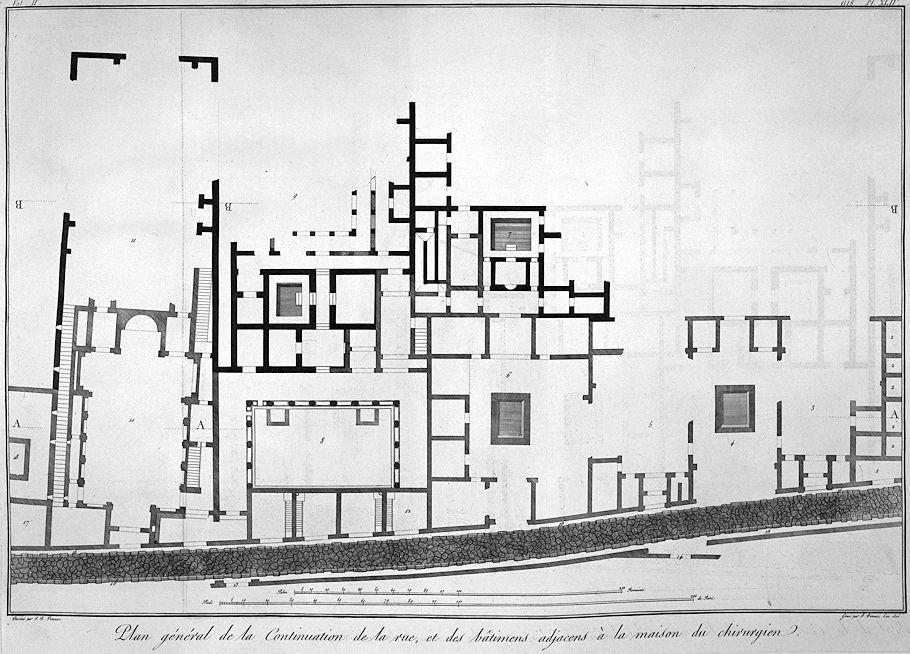 General Plan of the Continuation of the Street, and of the Buildings Adjacent to the Surgeon's House.
Drawn by G.B. Piranesi
Engraved by F. Piranesi Year 13 (1806)


12 August 1812 Wednessday



Morning cloudy, very heavy gust in the night, wind from NE. My wife who came to town with me indisposed. She however did some business in the forenoon and we returned in the evening. Air raw. Therm. here 66░ rose to 70░.


12 August 1977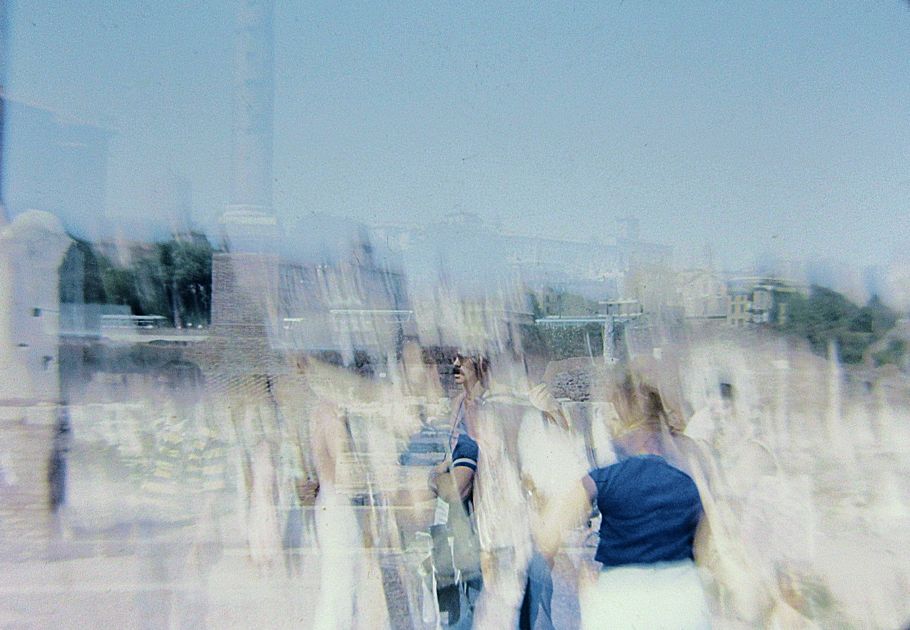 We ended our tour on the Palatine Hill in the Palace of the Caesars.


12 August 2017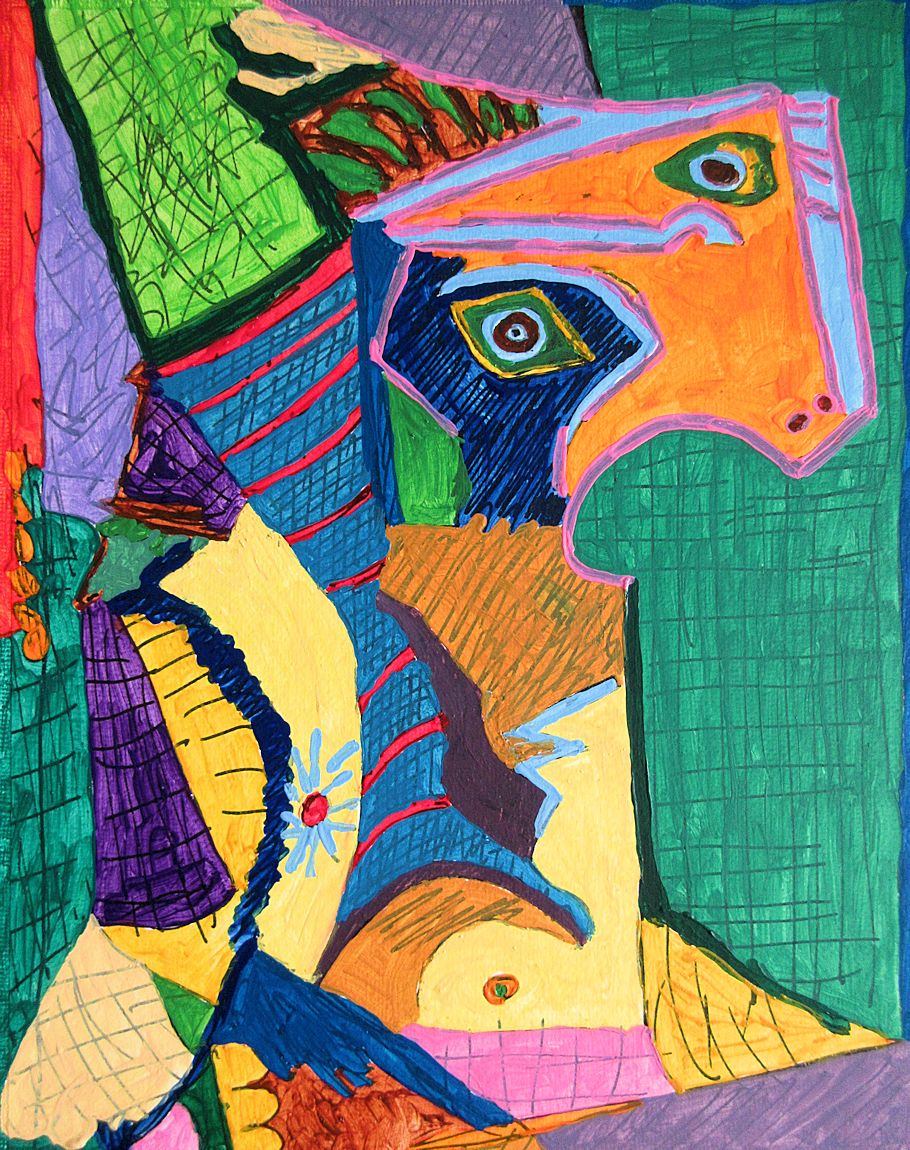 12 August 2022
At night I remembered that the Staatliche Kunstsammlungen Dresden has within its holdings a set of first state 'Ichnographia Campus Martius' prints that are still single untrimmed, unbound sheets. This seems to be a relatively rare set of Il Campo Marzio dell'Antica Roma documents in that the prints were never further processed for publication after being printed. There is no way of discerning when exactly these plans were printed except they obviously could not have been printed before 1762 nor after the summer of 1778 when the copper plates were significantly altered.


Thinking about these prints led to the realization that Piranesi's final project leaves behind a fair number of artifacts, both new artifacts and existing artifacts whose status has changed as a result of the final project.
Did this set of first state 'Ichnographia Campus Martius' prints get to Dresden via Giovanni Lodovico Bianconi?


12 August 2023 Saturday

[unedited]

Pierre-Adrien PÔris, Louis-Alexandre Trouard, Francesco, and even Laura have abundant fond memories of their times together. And Piranesi, too, has many fond memories of Pierre-Adrien.

When Piranesi first met Pierre-Adrien and Louis-Alexandre he quickly recognized a most fortunate opportunity. Louis-Alexandre and Francesco must become best friends immediately, and Pierre-Adrien will tutor the two of them in architecture--"The boys will keep themselves busy, and Francesco will be a perfect guide and companion. And, before I forget, if there's anyplace you want to go that's not usually open, take Laura, she's been getting doors opened for me for years now."

For Pierre-Adrien and Louis-Alexandre it all became like their own private (Italian) family; it's even how Francesco got so good at French.

Pierre-Adrien shared his enthusiasm for the Circus of Caracalla with Piranesi, and Piranesi shared his working plan of the Circus of Caracalla with Pierre-Adrien. Piranesi actually shared two plans of the Circus of Caracalla site: one for Pierre-Adrien's own use, and one marked with issues that Piranesi would like Pierre-Adrien to check out. Piranesi was convinced that there's something important that needs figuring out when it comes to the circus plan's geometry and dimensions--"Perhaps you and I can figure it out together." And that's how Piranesi and Pierre-Adrien came to, more or less secretly, share Circus of Caracalla data--Piranesi simply asked Pierre-Adrien to not make their arrangement anyone else's business, and Pierre-Adrien understandingly complied.

Of course, all this was well in the works by the time Bianconi became involved.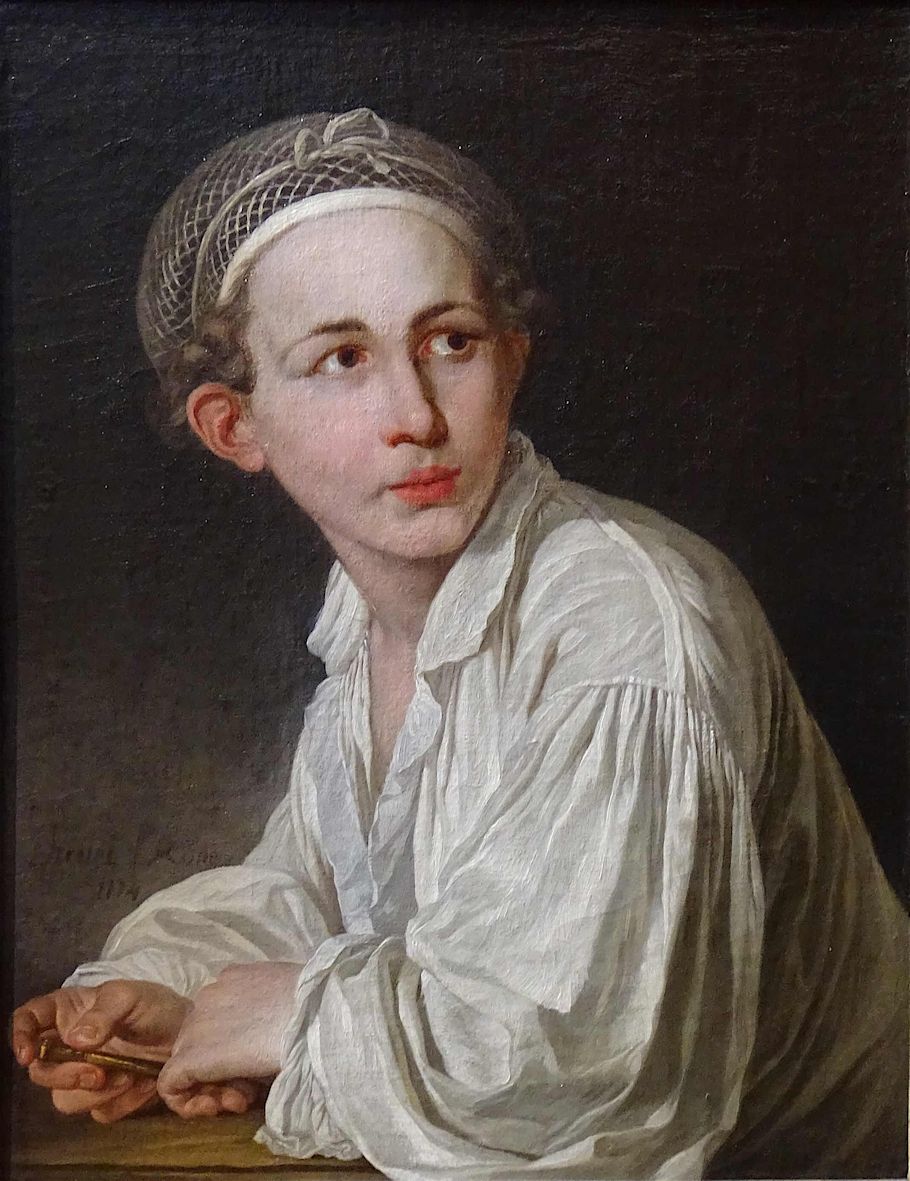 Joseph-Benoţt SuvÚe Portrait de Louis-Alexandre Trouard 1774

"PÔris also had close relations with G.B. Piranesi. We saw PÔris exchanging engravings at his home on September 1, 1772. But the obvious sign of the familiarity of their relationship, as well as the esteem that Piranesi had for the young French architect, is that he entrusted him with the architectural education of his son Francesco. In the "Historical note on the life and works of G.B. Piranesi" by J.G. Legrand, we find the following two pieces of information: "He [Francesco] had, when it comes to architecture, made serious studies under PÔris, a learned French architect then resident in Rome, and whom the love of the arts and distinguished talents had closely linked with G.B. Piranesi," and "He [Giovanni Battista] did not neglect his [Francesco's] education and this child could hardly read when Piranesi put in his hands Roman history as a reward, he told him only of the great deeds of Scipios, Fabius, Catos and other illustrious Romans whose language he wanted him to learn at the same time as the elements of drawing and the principles of architecture, and as he did not have the patience to give these first lessons himself, he sent him assiduously to the AcadÚmie de France and congratulated him every day on the honor he had of being born Roman [...]." The choice of PÔris can certainly be explained by the talents of our architect, and by the common taste of the two artists for antiquity, but the fact that PÔris, at the same time, taught architecture to the young Trouard was certainly decisive. Paris had obviously stood out as a pedagogue, and Piranesi took advantage of it. Francesco and Louis-Alexandre were also about the same age, 14 and 13 years old."
Pierre Pinon, Pierre-Adrien PÔris architecte (1745-1819) ou l'archÚologie malgrÚ soi (doctoral thesis, 1997), pp. 41-2.