27 August 1778 Thursday
. . . . . .


Artifacts of the Bianconi vs Piranesi 'Circus of Caracalla' affair 1772-1789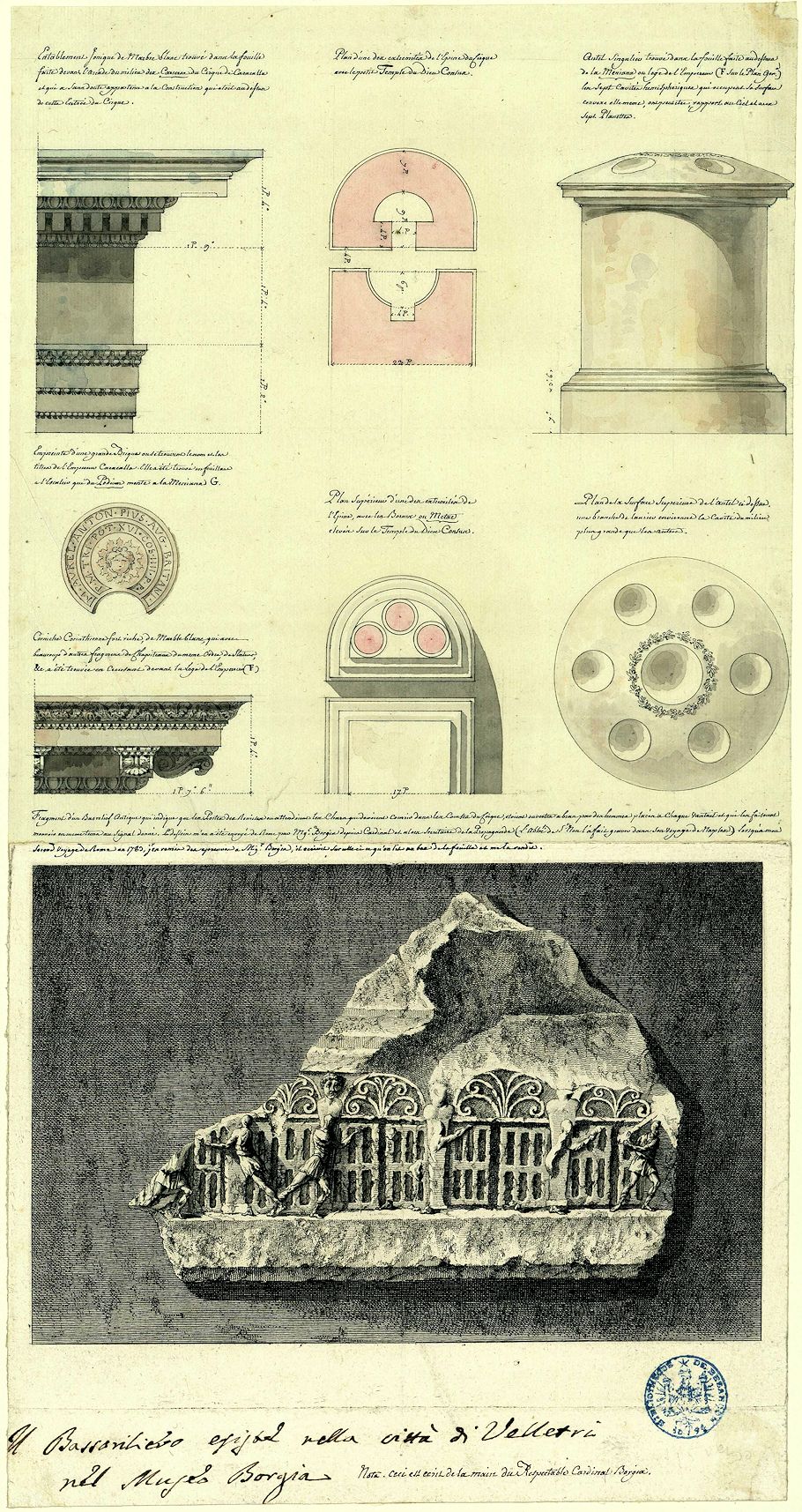 Pierre-Adrien PÔris circa 1804


48 y.o. Francesco Piranesi 1806
Le AntichitÓ della Magna Grecia Parte II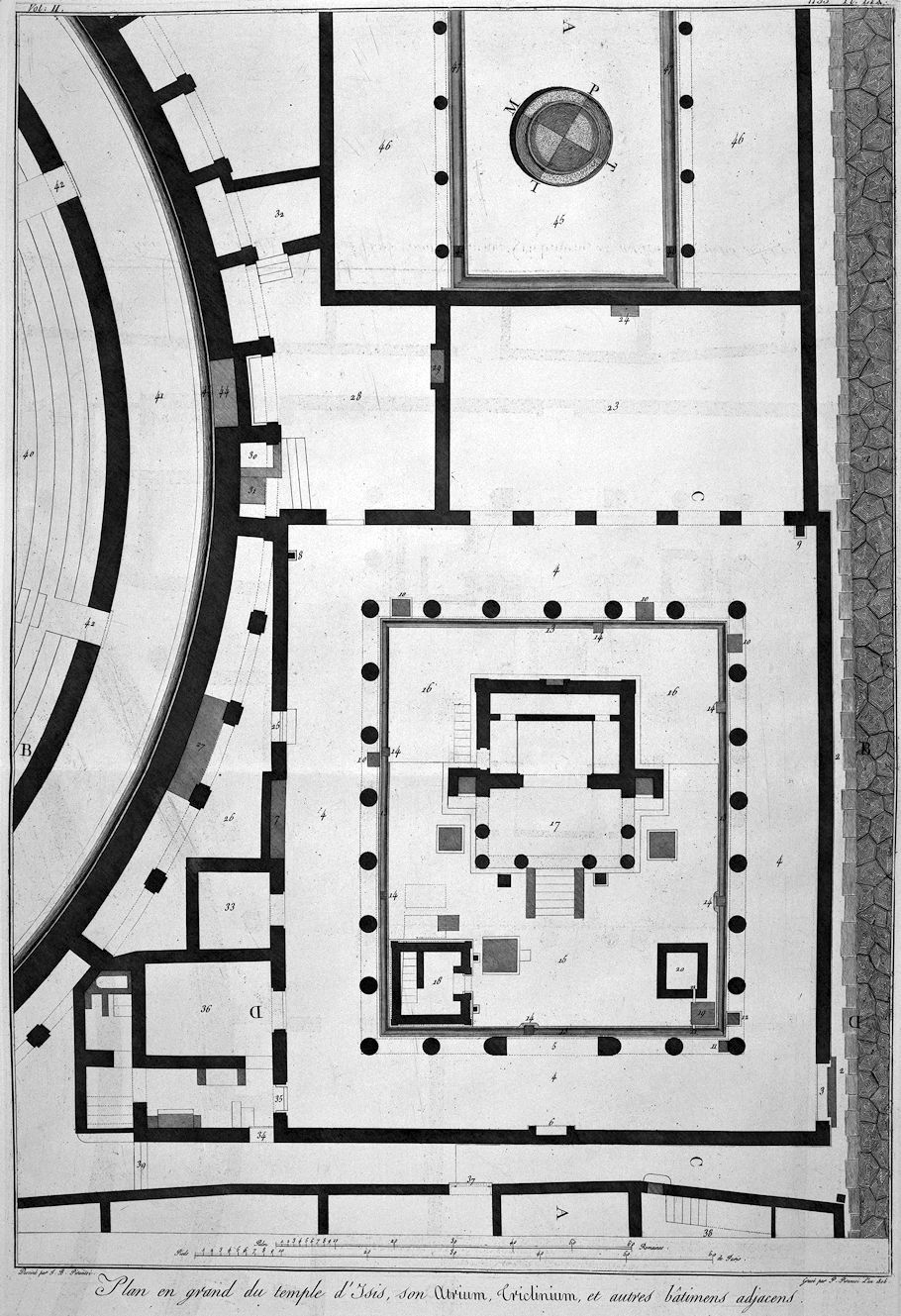 Large plan of the temple of Isis, its Atrium, Triclinium, and other adjacent buildings.
Drawn by G.B. Piranesi
Engraved by F. Piranesi Year 1806


27 August 1812 Thursday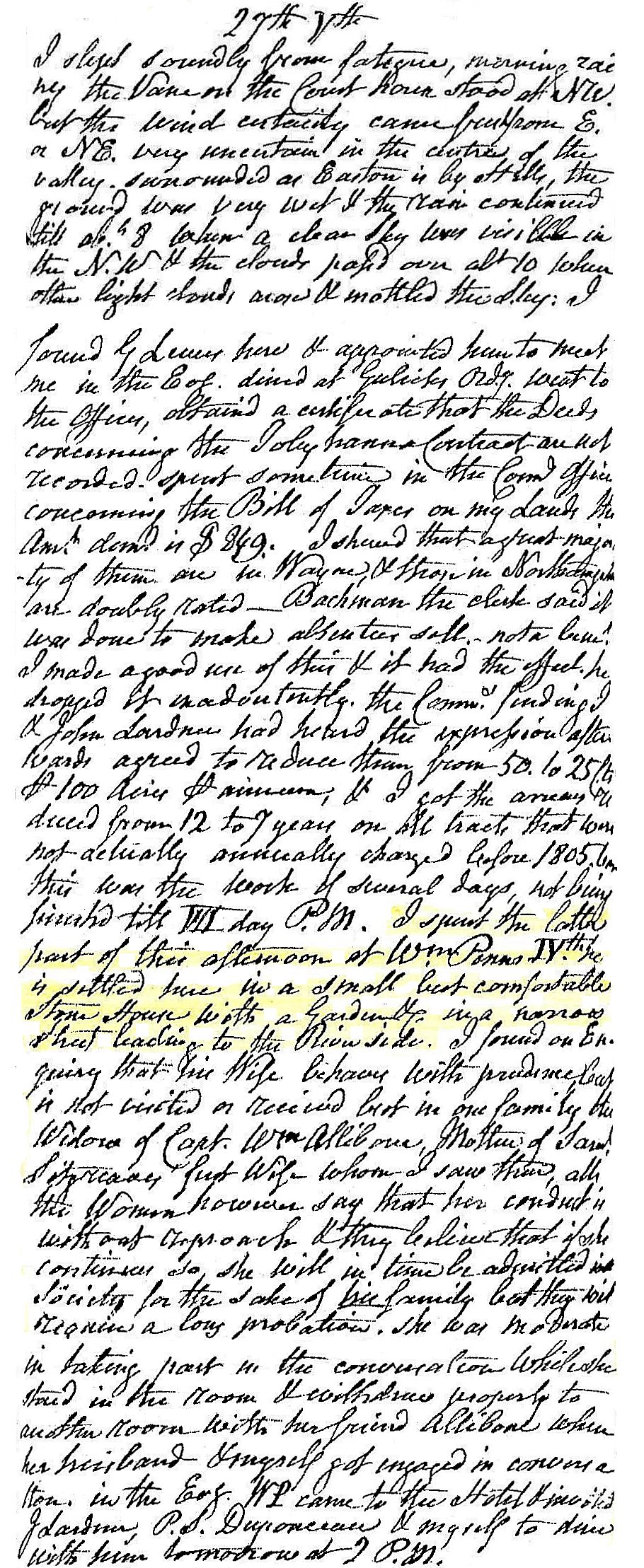 I slept soundly from fatigue. Morning rainy, the vane on the Courthouse stood at NW, but the wind certainly came from E or NE, very uncertain in the center of the valley. Surrounded as Easton is by hills, the ground was very wet and the rain continued till about 8 when a clear sky was visible in the NW and the clouds passed over about 10 when other light clouds arose and mottled the sky. I found G Lewis here and appointed him to meet me in the evening. Dined at Gulick's building. Went to the office, obtained a certificate that the deeds concerning the Tobyhanna[?] contract are not recorded. Spent some time in the Court office concerning the bill of taxes on my lands. The amount deemed[?] is $849. I showed[?] that a great majority of them are in Wayne, and those in Northampton are doubly rates. Bachman the clerk said it was done to make the absentees sell. Not a ......[?], I made a good use of this and it had the affect; he dropped it, Inadvertently the Committee[?], finding I and John Lardner had heard the expression, afterwards agreed to have them reduced from 50 to 25 cents per 100 acres per .......[?], and I got the .......[?] reduced from 12 to 7 years on all tracts that were not actually annually charged before 1805. Because[?] this was the work of several days, not being finished till Saturday PM, I spent the latter part of this afternoon at William Penn's IV. He is settled here in a small but comfortable stone house with a garden, etc., in a narrow street leading to the river side. I found on enquiry that his wife behaves with prudence, but is not visited or received but in one family, the widow of Capt. William Allibone, mother of Samuel[?] Sitzr.....'s first wife, whom I saw there. All the woman, however, say that her conduct is without reproach, and they believe that if she continues so, she will in time be admitted in society for the sake of his family, but they will require a long probation. She was moderate in taking part in the conversation while she stayed in the room, and withdrew properly to another room with her friend Allibone when her husband and myself got engaged in conversation. In the evening WP came to the hotel and invited J Lardner, P.S. Duponceau and myself to dine with him tomorrow at 2 PM.


27 August 1977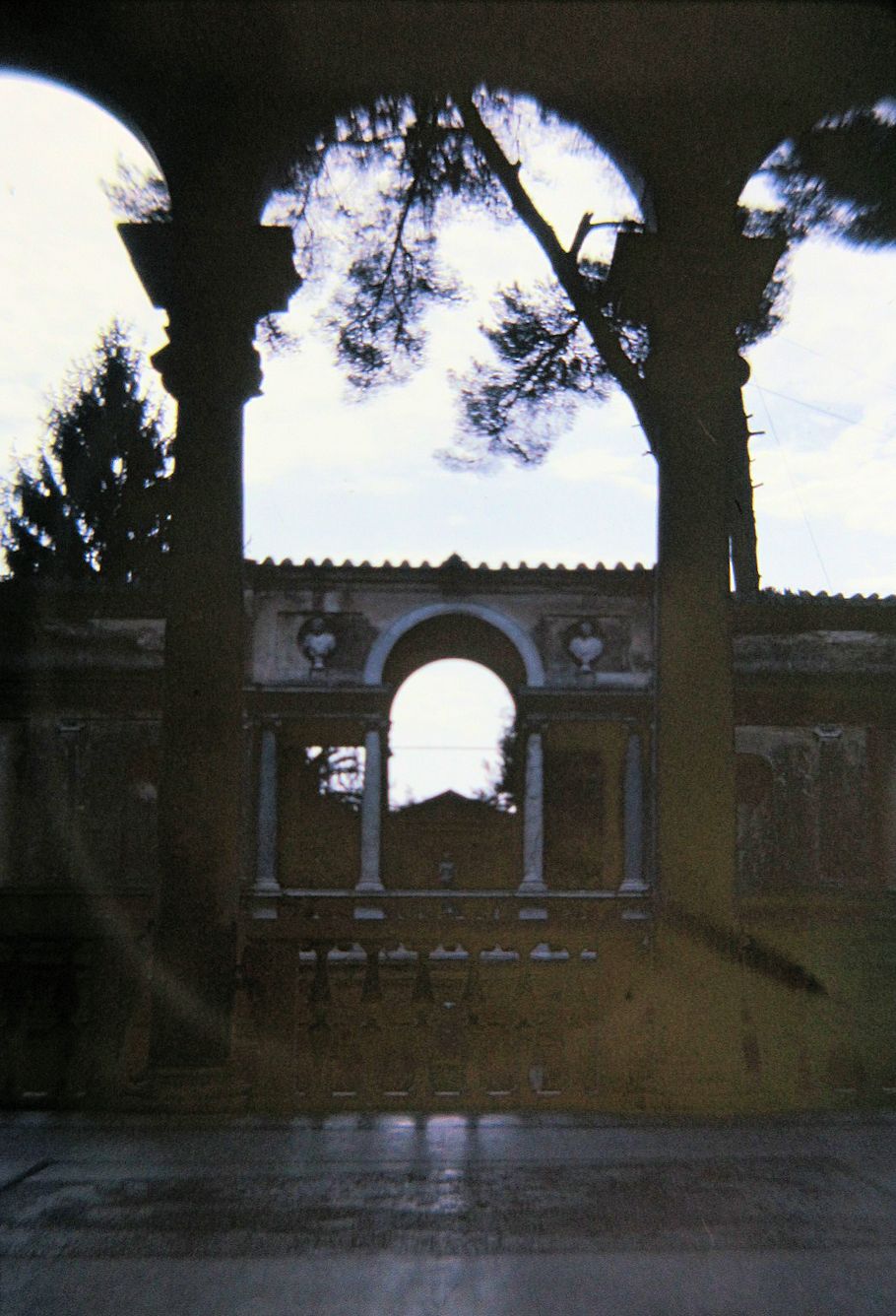 27 August 1994
letter to Sue Dixon
Dear Sue,
I'm going to relate all kinds of information and ideas in this letter, so I will treat it all as a collage.
In section C-8 you will find a dashed line angling down toward the lower left, emanating from the center of the Area Martis. If you follow the line down into the next quadrant (D-9), you will come upon fine print saying linea indicates viam triumphatem. You can follow this line down to the city wall at the bottom of the Ichnographia. If you take your time and read all the monuments and structures the procession route passes by, it evokes a very cinematic image.
In section J-16 (top) you will find the (almost) beginning of the Via Flaminia--what I believe to be the only street that Piranesi has named and delineated within the Ichnographia (except for a small portion of the Via Salaria in the lower right hand corner). Take note of the plebeian houses along the Via Flaminia running through I-16, J-16 & K-15.
Copies of buildings grouped according to building type. The plans on all six pages are at the same scale, and the grid on each page corresponds to the grid dimension on the Ichnographia. The placement of the plans on each page is random. Notice how the military buildings look like medals of honor and insignia. On the page numbered 240 you will find a plan labeled Villa Publica. I wonder if that means "hotel"?
Single out the elements that have historical evidence behind them, i.e., separate the fact from the fantasy.
Overlay portions of the Ichnographia with maps from both the past and the present.
Categorize individual buildings according to type and see how this [categorization] relates to Piranesi's ideas of urban design and other 18th century ideas of urban design.
...ultimately present - represent - re-represent a "documentary" document.
Fragmentedly yours,
Steve


27 August 1998
new Quondam
...a museum to do with as I please. ...stream of consciousness and spontaneity... ...to use the museum to be hyper-creative with architecture.


27 August 2017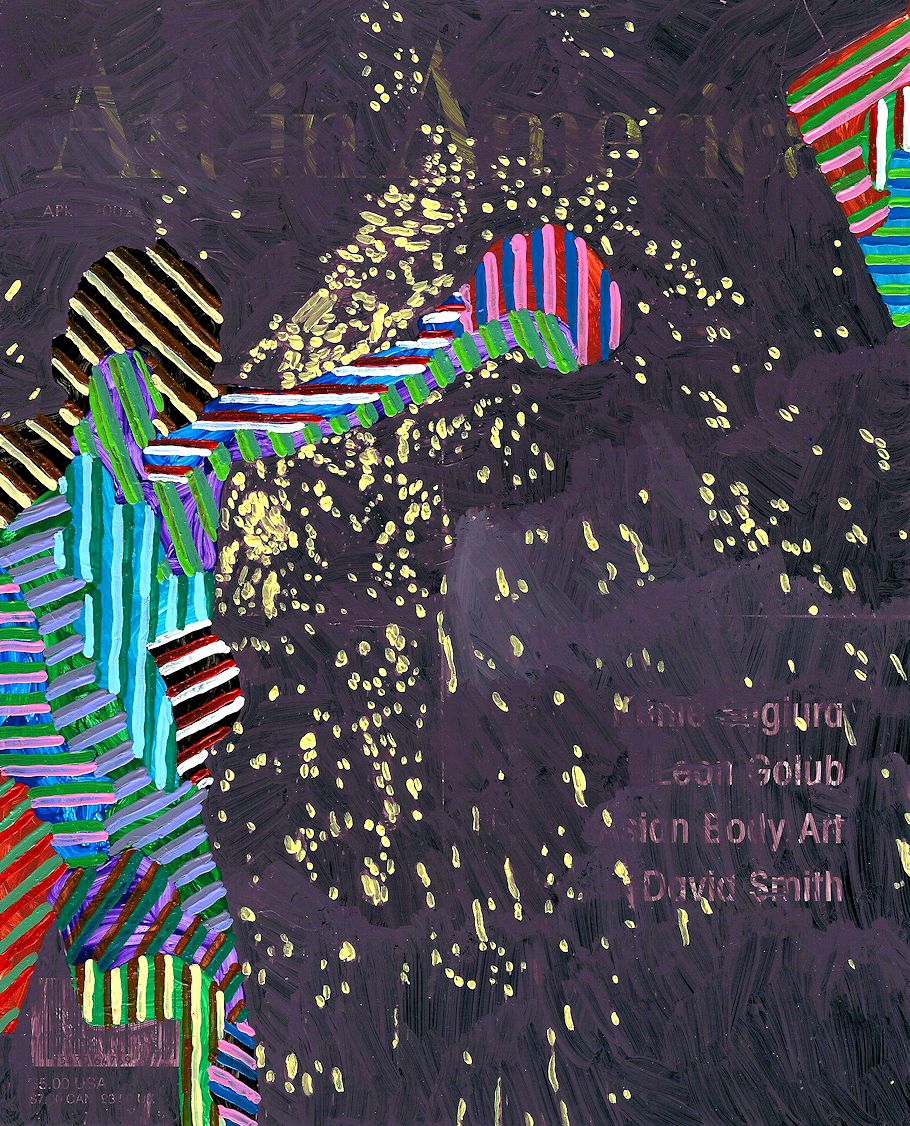 zero eight one


27 August 2023 Sunday

Wish I could go visit Easton, Pennsylvania right now. I've never been there, although I've often driven on Easton Road around here. Perhaps that's even the 'turnpike' Miers was in Easton conducting business about. Yes, I would drive on Easton Road all the way until I reached Easton, Pennsylvania.

I added content to 20 August 2023, 23 August 2023, 25 August 2023, 26 August 2023.