4 October 1720 Tuesday
Birth of Giovanni Battista Piranesi.


4 October 1778 Sunday
"Let's all go to Piazza Navona tonight."
"What are we going to do there?"
"Well, it's an ancient circus, so we'll just have to perform our best circus acts. And tell Francesco to bring his knife."
"Oh, now I get it. We're going out to make sure everyone is still talking about us."
"My dear, that's the only reason to go out in this town."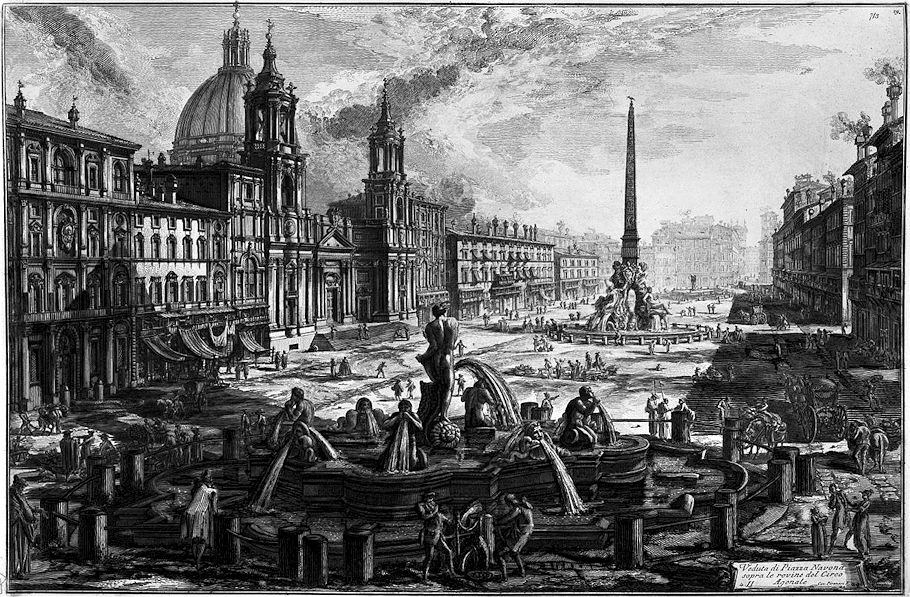 Views of Piazza Navona over the ruins of the Circus Agonale, 1773.


47 y.o. Francesco Piranesi 1805
Le Antichità della Magna Grecia Parte III


Clay and glass vases of different shapes, and intended for various uses in Pompeii.
Drawn and Engraved by F. Piranesi Year 1805


4 October 1812 Sunday


Much rain in the night, morning cloudy with clear horizon in the W & N. Wind light frm WNW. Temperature 58°. Before 8 clouds driven past us and sun clear but fresh clouds are rising in the NW. This appears to be a regular clearing from the S. On our return from Meeting we saw T.L. at his mother's door. We beckoned to him and he came to the road bringin in the newspaper and informing us he had brought some provisions ordered for tomorrow's dinner and afterwards came over to see us. SL and indeed all the merchants are plunged into business, their goods landing, their country customers arrived and anxiously awiting to supply themselves. A messenger came bringing me a letter from J. Dorsey wishing to have the store in 4th Street for the sale of books by auction. I sent him a verbal answer that I would be in town on Friday when I saw no obstacle to our agreeing about it. The wind drew this afternoon to W southerly, and temperature rose to 74°.


4 October 2017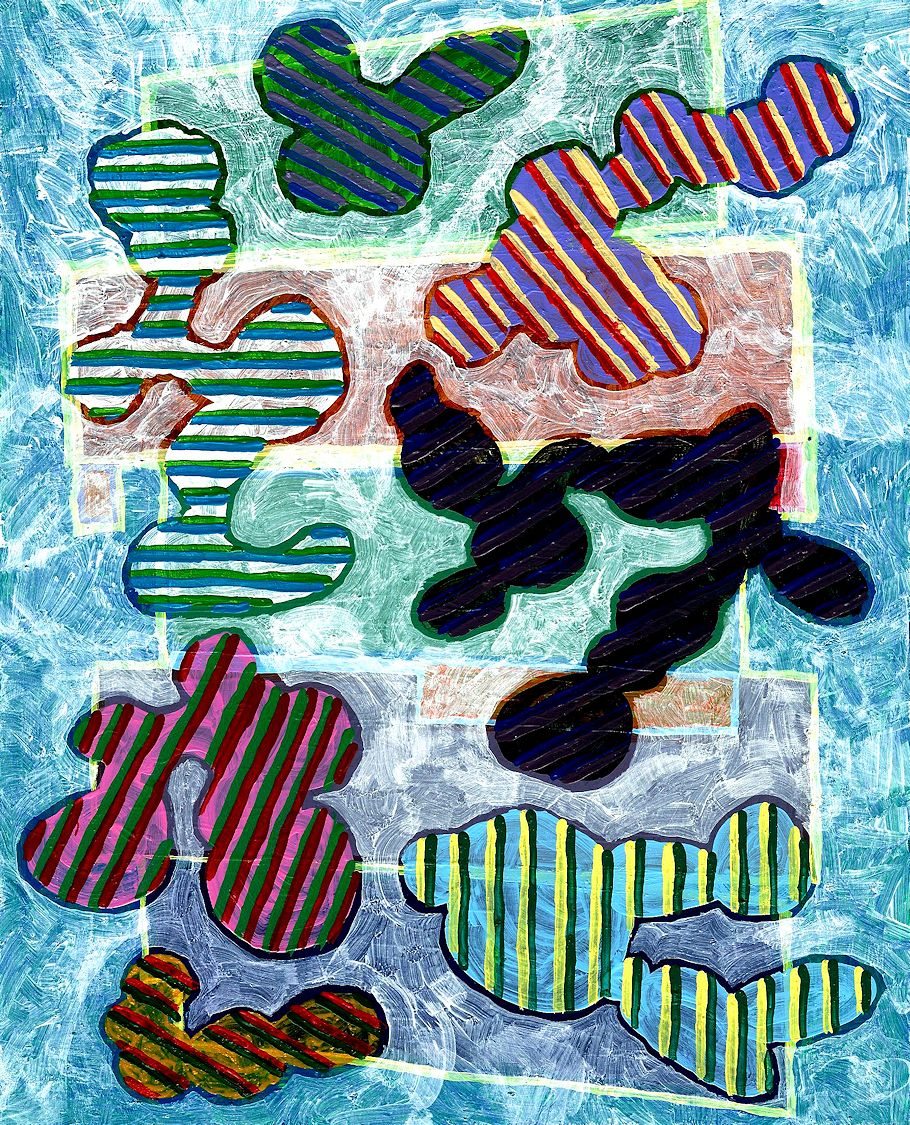 zero nine four


4 October 2022 Tuesday
After spending a good part of the day trying to discern whether some passages published in 2015 were historically accurate or not, it was in the evening that I remembered a piece I'd written some time ago:

2007.06.25
For the pleasure of sharing ideas, through the poetry of the printed word
My predominate style is 'letter writing' style. Honest, easy and personal.
What I'd like to do more of is 'fictitious historical dialogue'.
As of yesterday, reading Duboy (again) along with ongoing Montesquieu and spotty Foucault--bricolage plus letters plus Las Meninas etc. Mix that with 'fictitious historical dialogue' and you have my next book project.
It's a book about all kinds of style. The working title is über œuvred e suicidal. Piranesi hires a Quaker lawyer to fix historical inaccuracies while the Quaker lawyer hires Piranesi to design an historically accurate house. Neither knew of the other's true propensity--playful double-meaning meets good-natured honesty--yet they discover themselves to be a formidable team. You'll think you're laughing and you'll laugh about thinking.

That I wrote the above on the feast of St. John the Baptist [sic sic] is sheer coincidence, just like the birth of Robert Venturi 25 June 1925 and the death of James Stirling 25 June 1992.

2003.06.25
top 5 movies with great architecture or regarding architecture
Did you know that when a depiction of Boullée is shown in The Belly of the Architect, the image is actually that of Piranesi?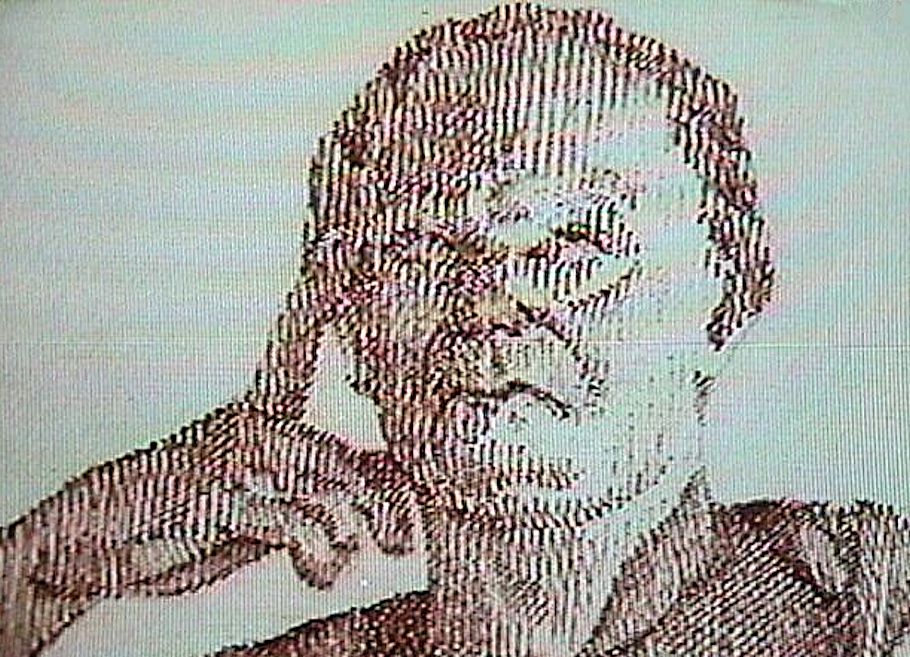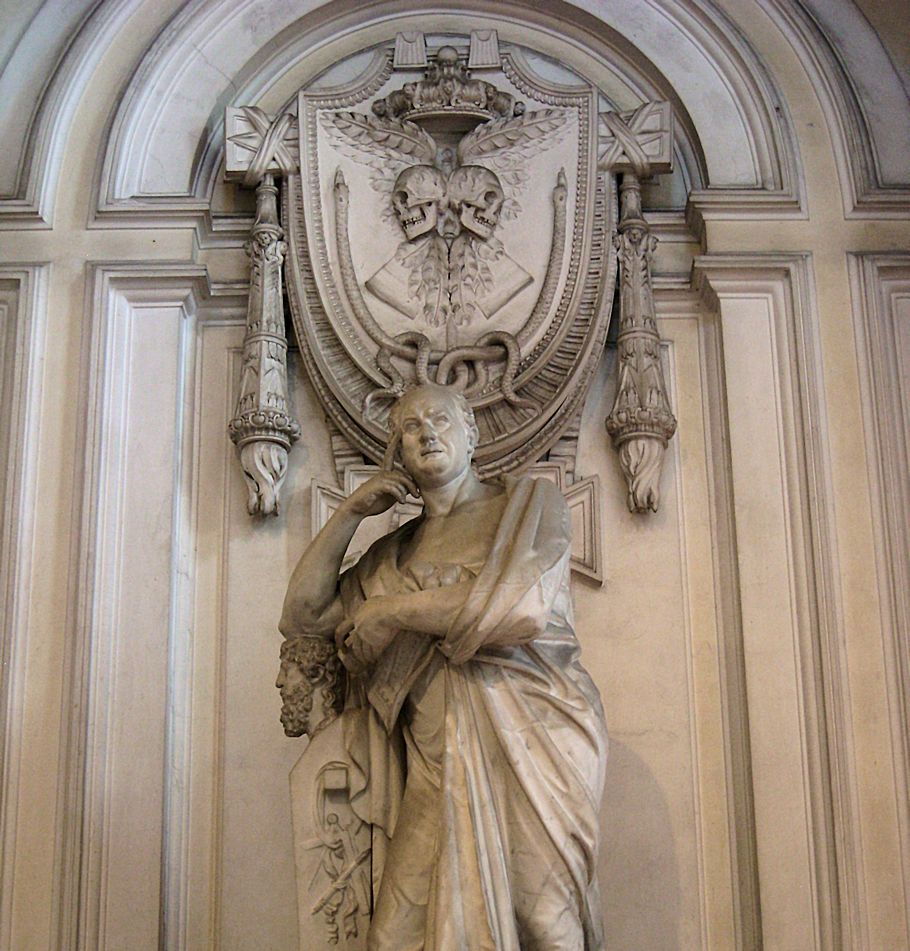 The retirement years of Quaker lawyer Miers Fisher were spent at his country seat, Ury. The retirement years of author Stephen Lauf are being spent at the quondam east lawn edge of the now-gone Ury.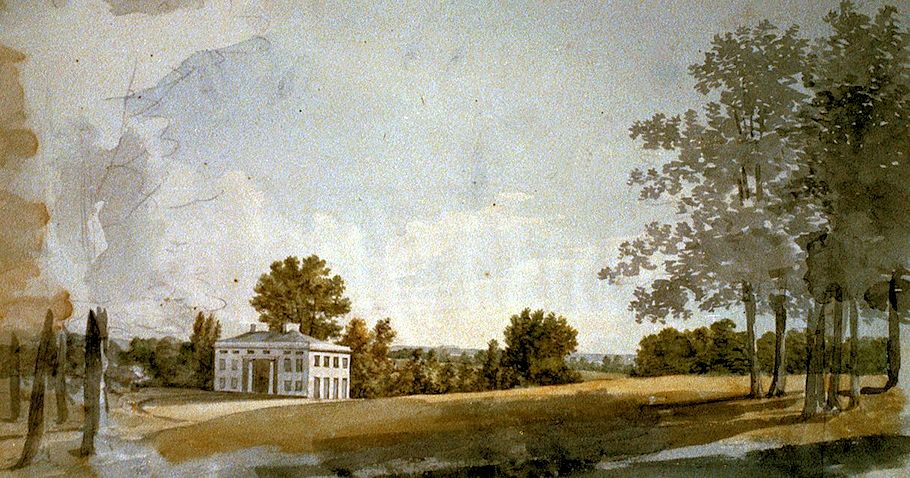 Benjamin Henry Latrobe, Ury (The Library of Congress: watercolor, pre 1812).
The tall, center-right tree was actually twin trees that still existed in the backyard when my parents moved here in 1981. My father soon thereafter had one of the twins cut down, and my mother had the remaining twin cut down circa 1998. The diameter of the oldest twin was at least four feet.

Ury has a very real and colorful history, for example, Ury is where the young John James Audubon spent the first half year, 1803/04, of his United States life, and yes, Benjamin Henry Latrobe designed Miers Fisher's renovation of Ury. Unfortunately, Ury also has a very popular yet fabricated history, such as, the oldest part of Ury was build by settling Swedes in the 1650s and Gustav V, King of Sweden, stayed at Ury in 1926. I suppose there were no depths to which the Crawford sisters would not stoop when endeavoring to increase the value of their property.


4 October 2023 Wednesday

I never imagined the production of a project as bountiful as this one. Straight away from its start, for example, the title itself--The Discovery of Piranesi's Final Project--heralds the naissance of two historical circumstances: Piranesi's final project (1778) and the discovery of Piranesi's final project (2022). The title also immediately manifest a very high degree of certainty and aplomb, which was solidified, moreover, within the first twelve hours of its existence by a brand new discovery of yet a third Piranesi plan existing in two, heretofore unnoticed, different printed versions. And the discoveries by no means ended there.