13 October 1778 Tuesday
Fatigue more than anything.


13 October 1812 Tuesday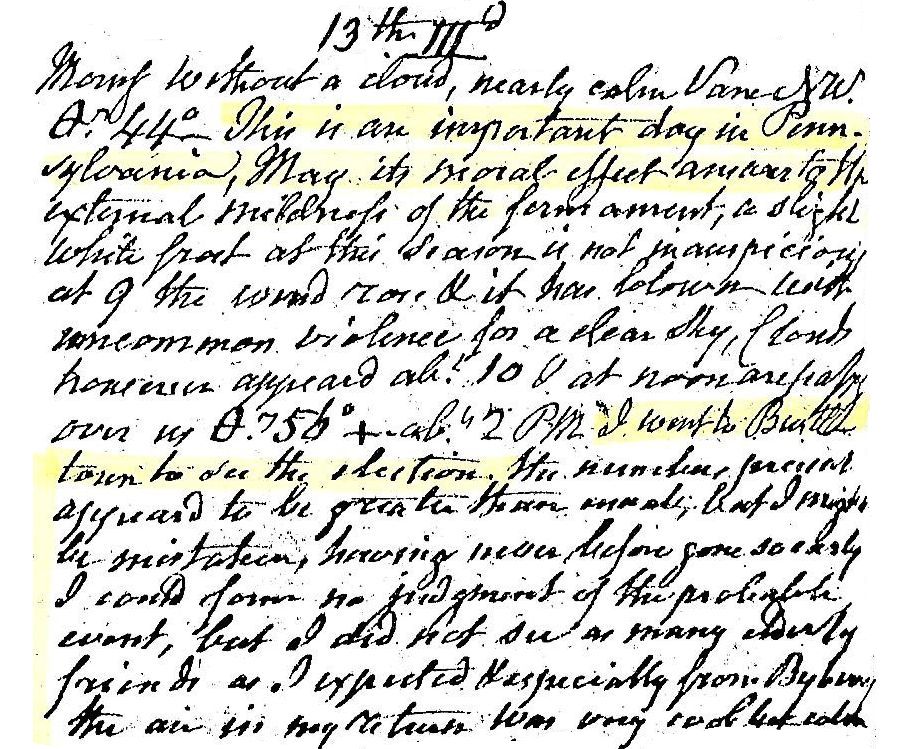 Morning without a cloud, nearly calm, vane NW, temperature 44°. This is an important day in Pennsylvania. May its moral effect answer to the external mildness of the firmament. A slight white frost at this season is not inauspicious. At 9 the wind rose and it has blown with uncommon violence for a clear day. Clouds, however, appeared about 10 and at noon are passing over us. Temperature 56°+. About 2 PM I went to Bustleton to see the election. The number present[?] seemed to be greater than usual, but I might be mistaken, having never before gone so early. I could form ne judgment of the probably event, but I did not see as many elderly friends as expected and especially from Byberry. The air in my return was very cool but calm.


13 October 1994
74.
The area of pregnancy spans in time from c. 770.7 A.D. to c. 3090 A.D.
This lends itself to an easy breakdown:
1 month = 1028 A.D.
2 months = 1285.5 A.D.
3 months = 1543.3 A.D.
4 months = 1801 A.D.
5 months = 2058 A.D.
6 months = 2316.7 A.D.
7 months = 2574.5 A.D.
8 months = 2832.2 A.D.
9 months = 3090 A.D.


13 October 2001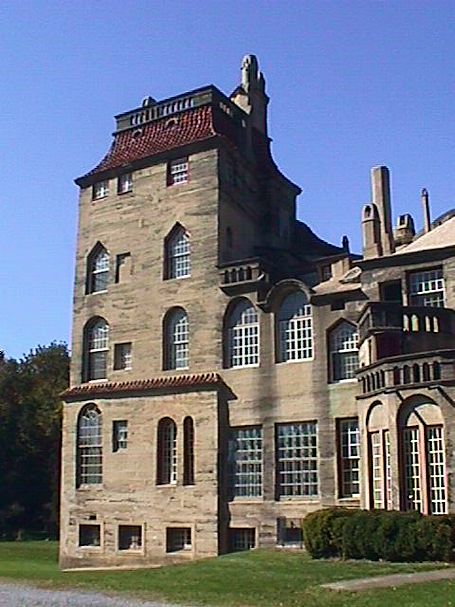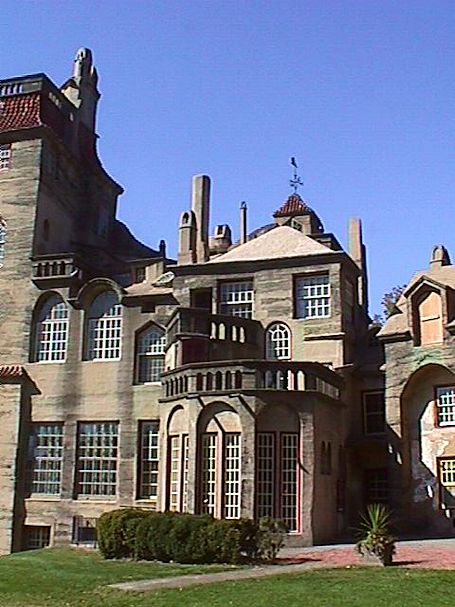 Fonthill Doylestown Pennsylvania


13 October 2002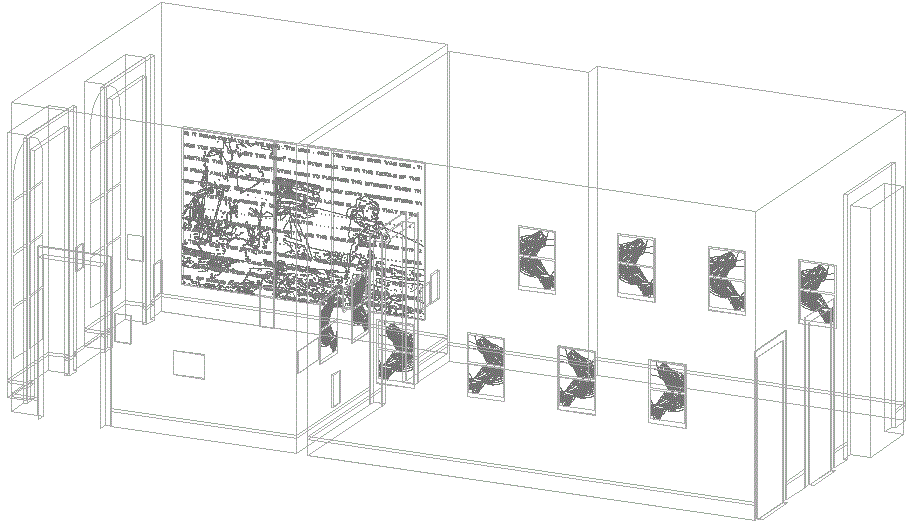 computer model of Primarily Not Duchamp at VENUE 1993.11


13 October 2005
Jimmy Venturi's new website...
To further flesh out the continuum, I was at MoMA in 1975 to see:
The Architecture of the École des Beaux-Arts
an exhibition presented at the Museum of Modern Art, New York, October 29, 1975-January 4, 1976.
Funny time those Seventies.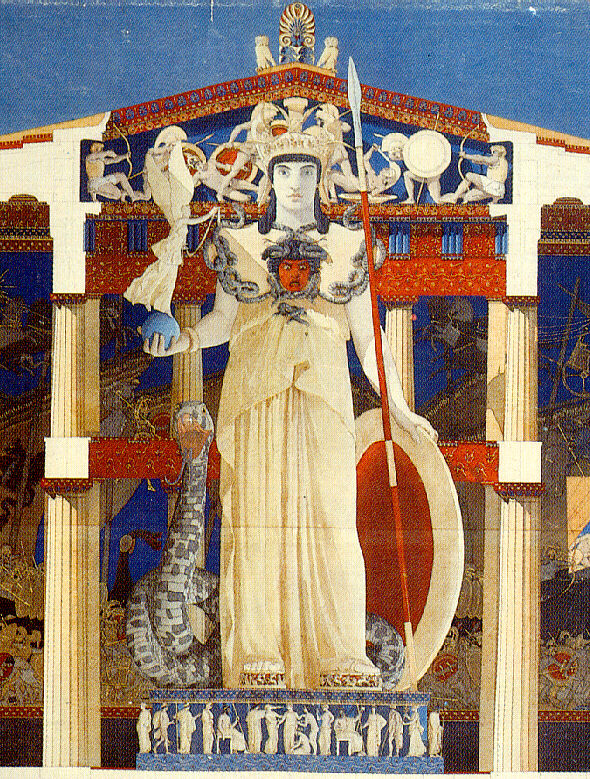 Benoît Loviot, Parthenon (cross-section, restored, 1880), detail.


13 October 2008
omnifrequence
"All the world's a next stage."


13 October 2023 Friday

Since last night, it's become very easy for me to imagine the Star Vengeance exhibition at the GES-2 House of Culture, Moscow filling the gap left by the empty Russian Pavilion at the Venice Architecture Biennale 2023. Of course, there is nothing official about what I'm imagining here, yet Star Vengeance more or less does fill the empty Russian Pavilion gap perfectly. National architecture exhibits typically set out to present the very latest, most advanced design thinking/operations the respective nation has to offer at that time. In the case of Star Vengeance, multiple arts and artists are on display, and, instead of featuring the "very latest, most advanced," an "alternative picture of the world to the generally accepted one" is provided. The architecture on display is the physical design of the exhibit space itself. An empty Russian Pavilion in Venice is certainly a generally accepted picture of Russia at this critical time in its history. Star Vengeance offers an alternative picture to the generally accepted one at this critical time in Russian history.

The architecture of the exhibition space is one of coincidence and time in humanity...