17 October 1778 Saturday
Etching of the new Circus Apollinaris plan adjacent the Thermae Salustij commences, with Laura doing most of the work.


17 October 1812 Saturday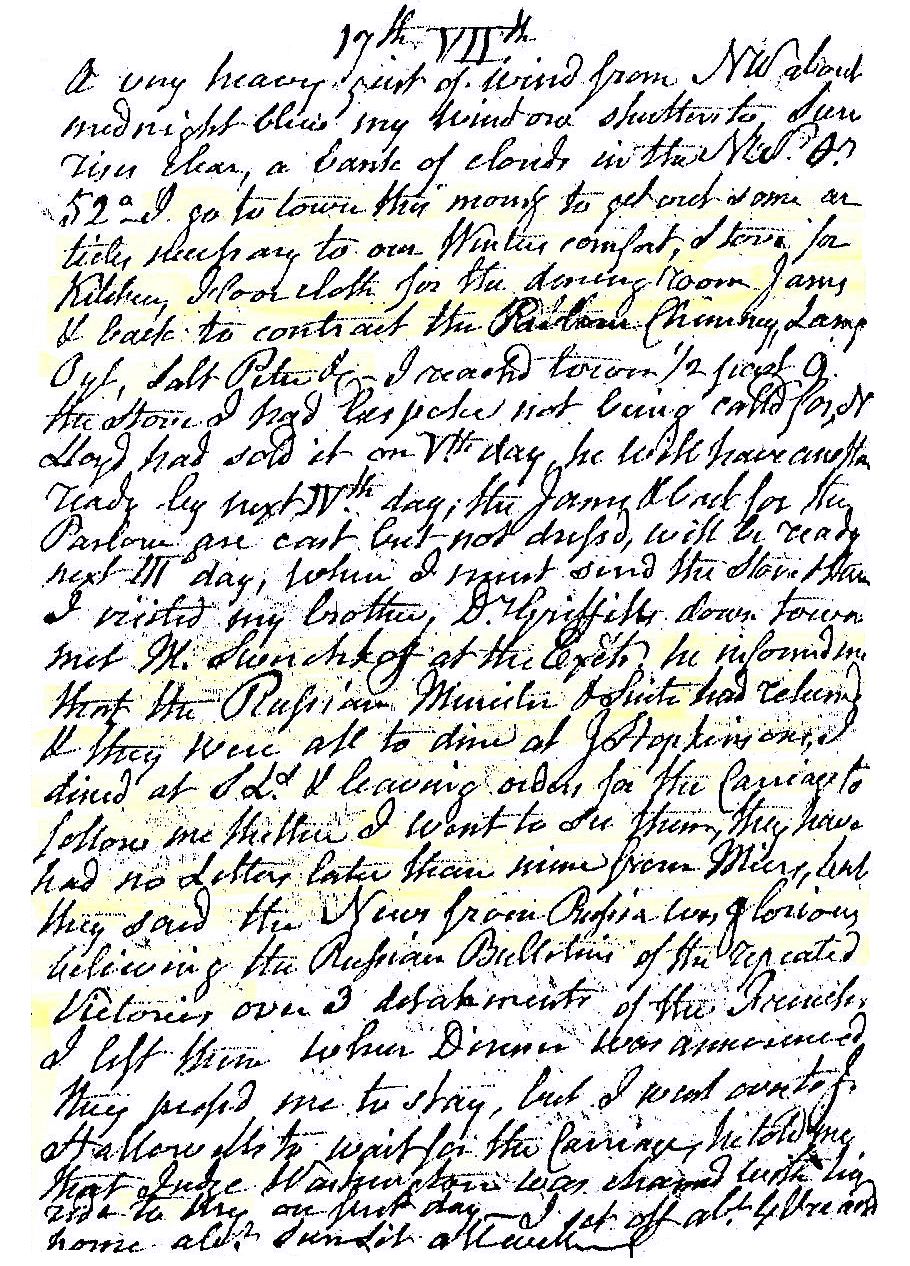 A very heavy gust of wind from NW about midnight blew my window shutters to. . .Sun rises clear, a bank of clouds in the NW, temperature 52°. I go to town this morning to get out some articles necessary to our winter comfort, a stove for the kitchen, floor cloth for the dining room, jams and back to contract[?] the parlour chimney, lamp oil, salt p...., etc. I reached town 1/2 past 9. The stove I had bespoke not being called for, N Lloyd had sold it on Thursday. The jams and back for the parlour are cast but not dressed, will be ready next Tuesday, when I must send the stove there.
I visited my brother, Dr. Griffith. Downtown met M. Swarishkoff[?] at the Exchange, he informed me that the Russian Ministry and Suite had returned and they were all to dine at J. Hopkinson's. I dined at S.L.'s and leaving orders for the carriage to follow me thither. I want to see them. They have no letters later than mine from Miers [Jr.], but they said the news from Russia was glorious believing the Russian bulletins of the repeated victories over 3 de....ments of the French. I left when dinner was announced. They pressed me to stay, but I went over to J. Hallowell's to wait for the carriage. He told me that Judge Washington was charmed with his ride to Ury on Sunday. I set off about 4, reached home about sunset. All well.


17 October 2013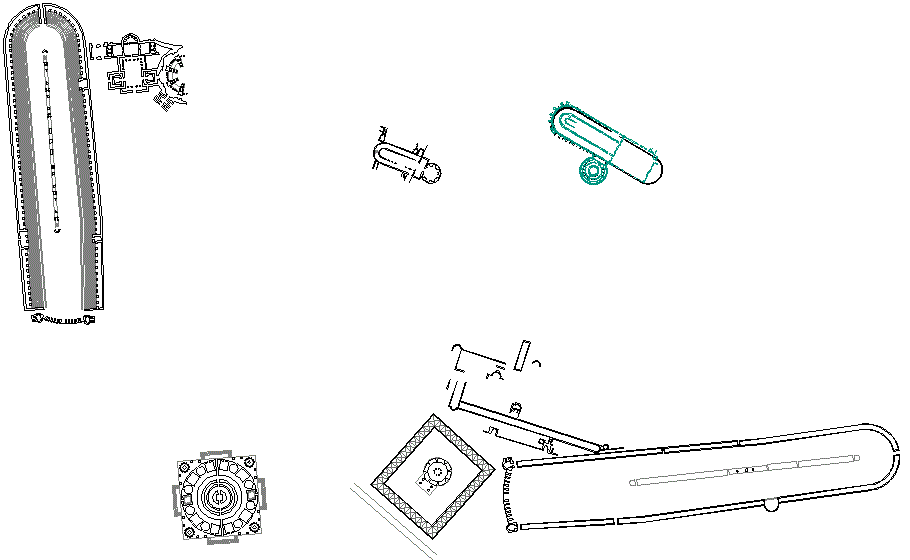 Circus and Tomb of Hadrian Mausoleum of Romulus Circus of Maxentius Basilica of Sts. Peter and Marcellius Basilica of St. Agnes Mausoleum of Constantina plans


17 October 2020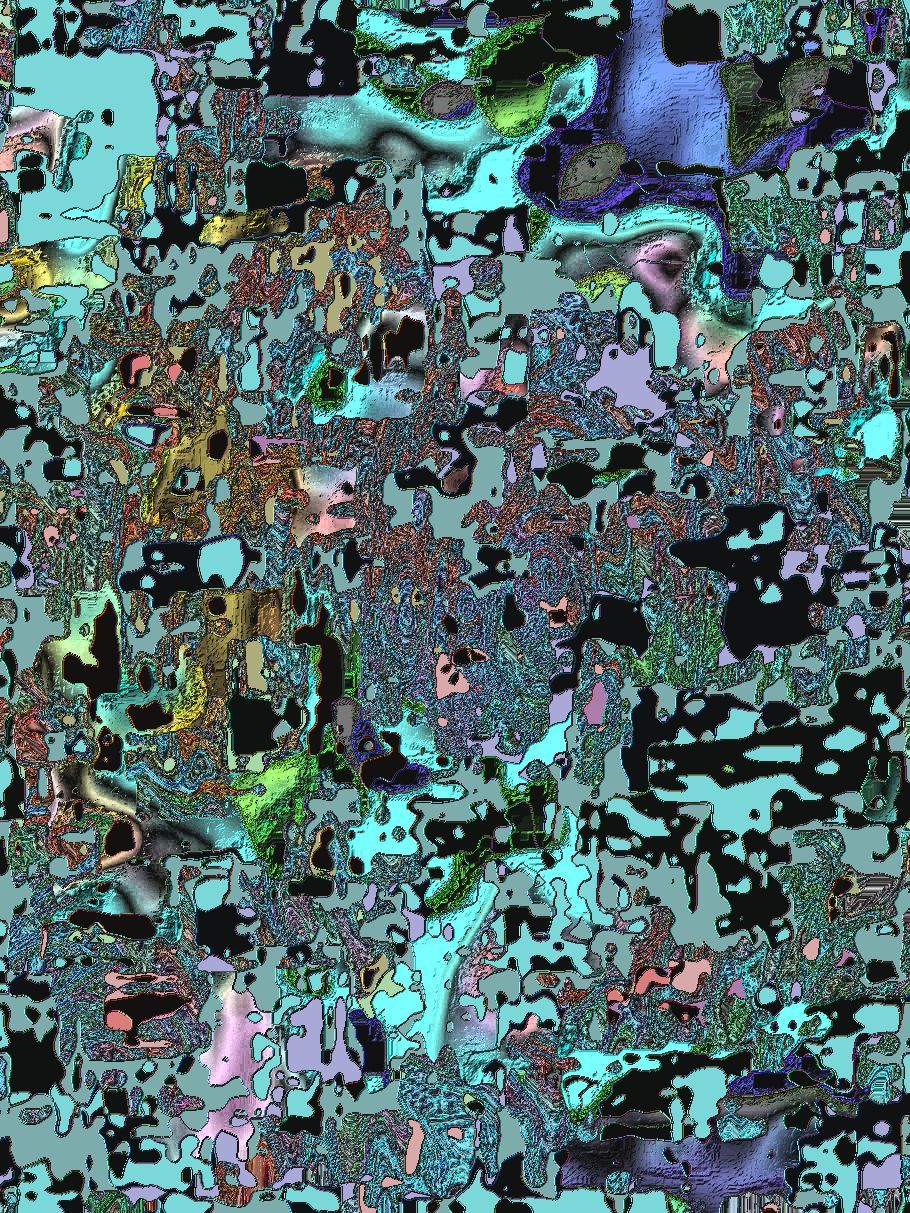 Virtual Painting 577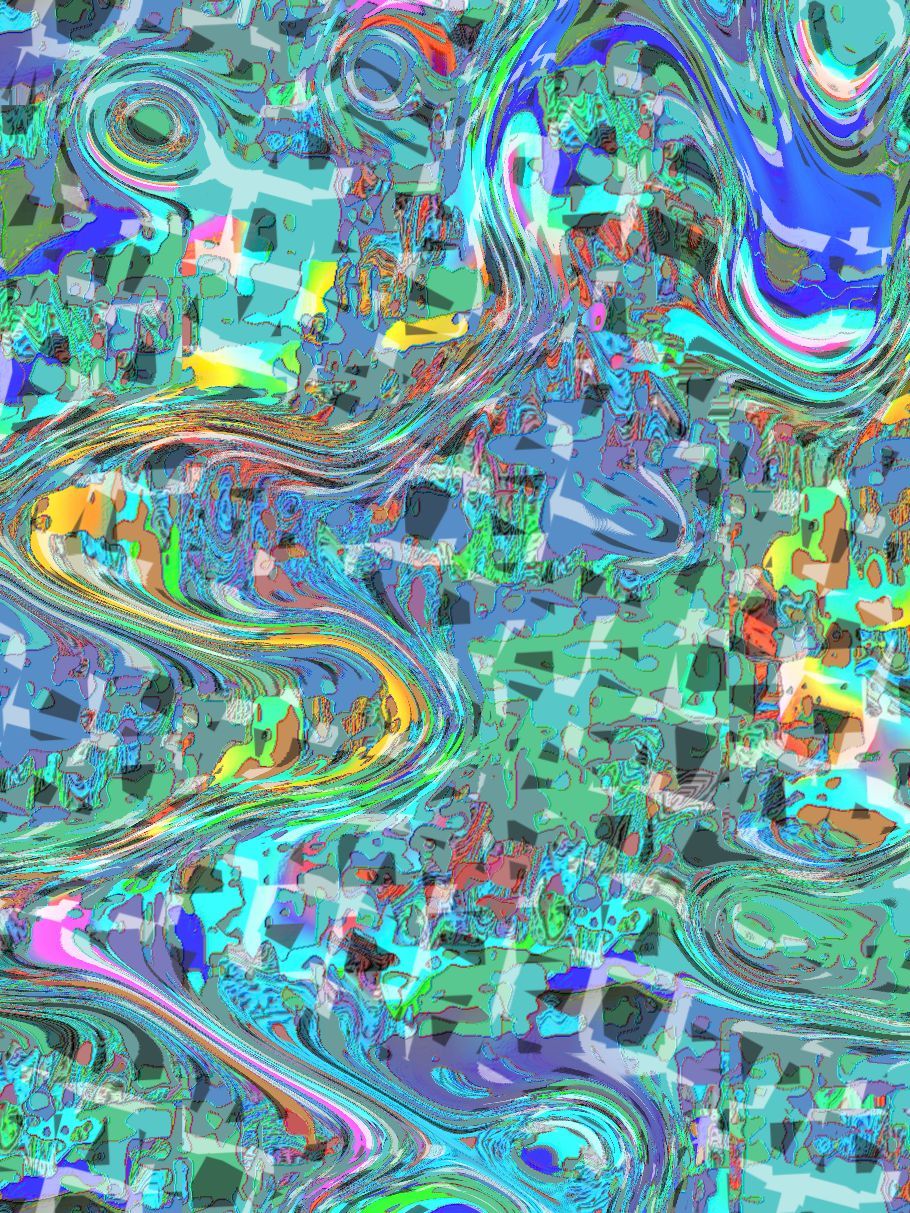 Virtual Painting 584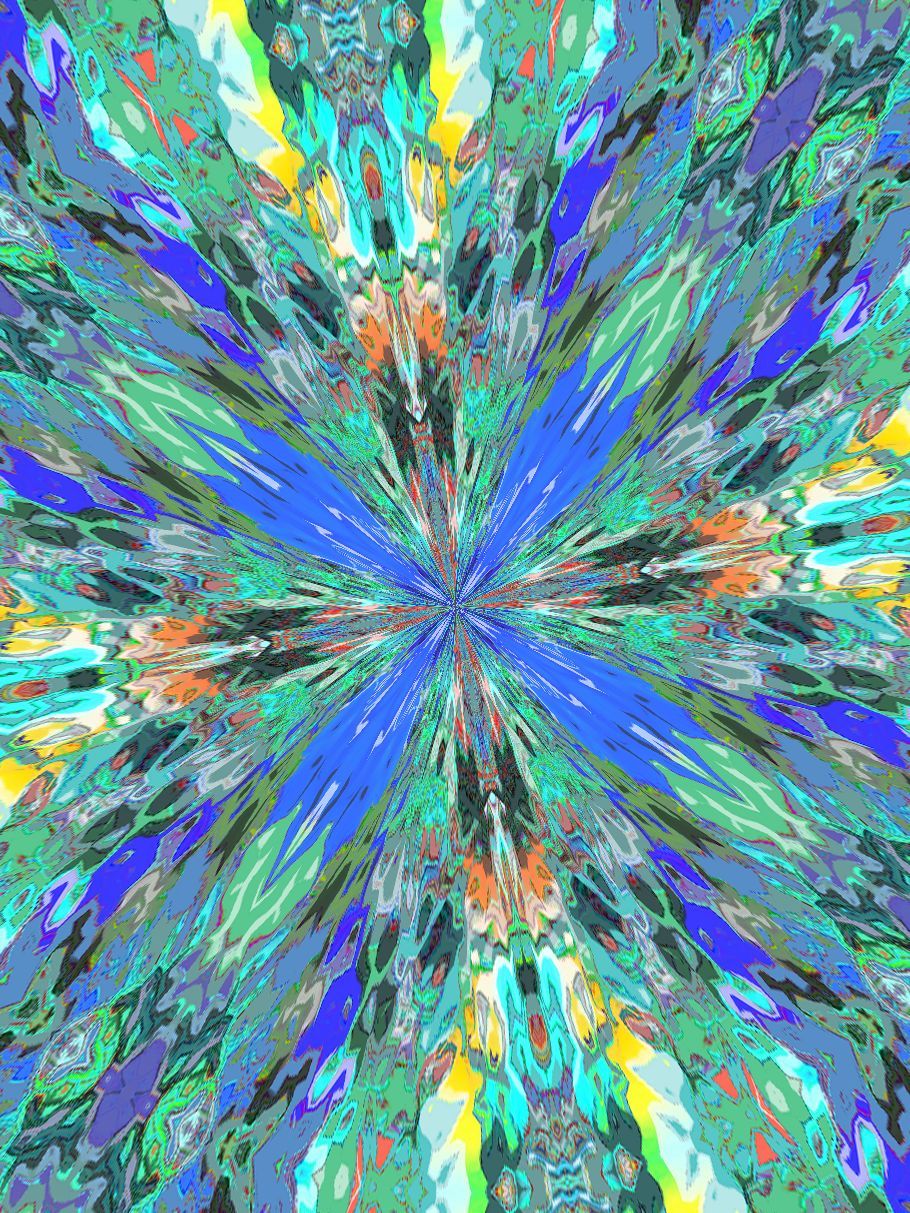 Virtual Painting 593


17 October 2022 Monday
Do I just go about recording my thoughts each day?
Use cad 'negative' plans for 1778 new circus drawings, maybe even with copper colored backgrounds.
Francesco was the workshop French translator.
Piranesi saw all the new circus plans etched on the copperplates; the Circus of Caligula and Nero was etched last. I will be cad redrawing all the original circus plans before 9 November.
Record all the ancient authors/texts for each circus in the Catalogo, and try to collect all the circus passages within the Il Campo Marzio text.


17 October 2023 Tuesday

More of the quiet calm, like a strengthening swell, maybe.

I did think about perhaps seeking out any of the other American-born descendants of Ferdinand Lauf and Juliana (Arndt) Lauf. I wonder who presently lays claim to the Lauf farm in far south-western North Dakota. At this point, my brother and I might just be the last of the generation of Ferdinand and Juliana's great grand children, with the generation of great great grand children being close to my brother and I in age.