25 December 1778 Friday
. . . . . .


25 December 1783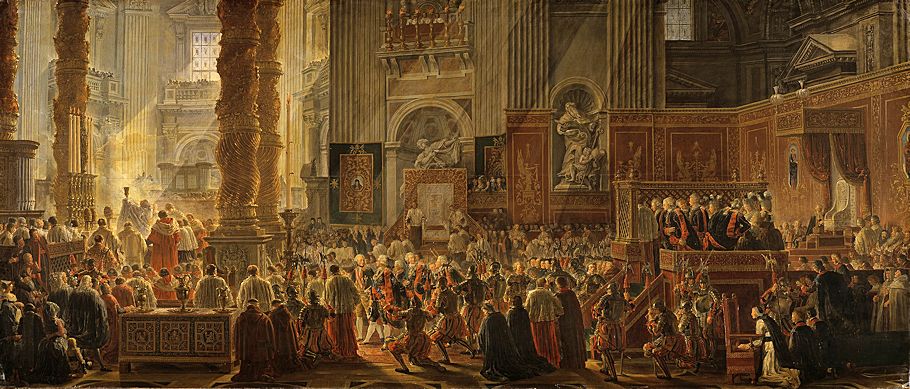 King Gustav III of Sweden attending Christmas Mass in St. Peter's Rome.
It is very likely that Francesco also attended the 1783 Christmas Mass in St. Peter's, since, by that time, he was official representative to the Holy See for Sweden.


25 December 1812 Friday called Christmas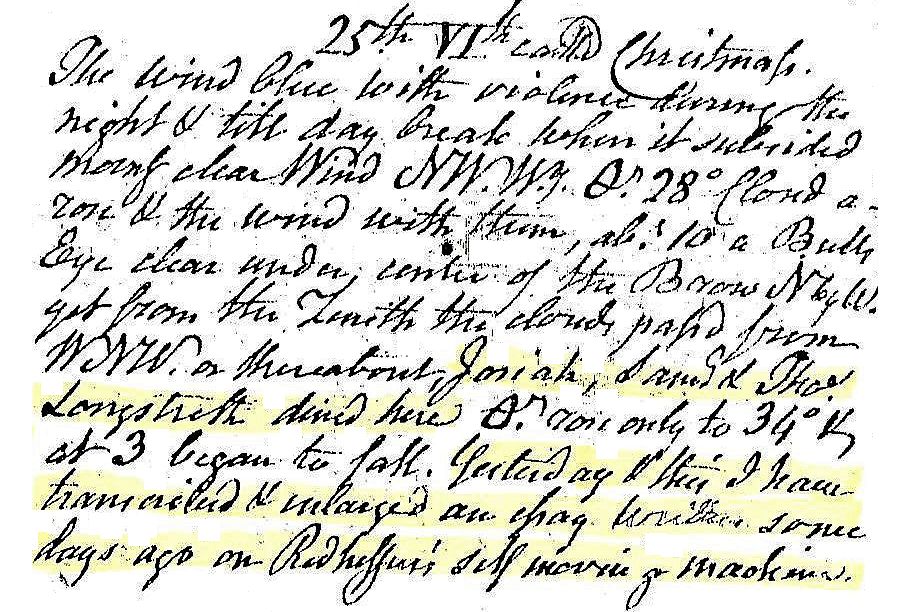 The wind blew with violence during the night and till daybreak when it subsided. Morning clear, wind NW westerly, thermometer 28 degrees. Clouds arose and the wind with them. About 10 a Bull's Eye clear under center of the Brow northerly[?] W. Yet from the zenith the clouds passed from WNW or thereabouts. Josiah, Samuel and Thomas Longstreth dined here. Thermometer rose only to 34 degrees and at 3 began to fall. Yesterday and this I have transcribed and enlarged an essay written some days ago on Redheffer's self moving machine.


25 December 2002
Re: These Muschampian NYTimes
"It is not difficult to get hold of the general principles of the mnemonic. The first step was to imprint on the memory a series of loci or places. The commonest, though not the only, type of mnemonic place system used was the architectural type. The clearest description of the process is that given by Quintilian. In order to form a series of places in memory, he says, a building is to be remembered, as spacious and varied a one as possible... The images by which the speech is to be remembered are then placed in imagination on the places which have been memorized in the building. This done, as soon as the memory of the facts requires to be revived, all these places are visited in turn and the various deposits demanded of their custodians. We have to think of the ancient orator as moving in imagination through his memory building whilst he is making his speech, drawing from the memorized places the images he has placed on them."
When I first read the above and its accompanying text, it quickly dawned on me that Piranesi's Ichnographia Campus Martius is indeed a mnemonic structure, one that imaginatively contains a broad, yet finely detailed, history/memory of Imperial Rome. I'll even go so far as to believe that Piranesi had in fact intentionally utilized the principles of mnemonic in delineating the great plan--this thinking, moreover, is only reinforced by mnemonic itself being a Roman rhetoric 'invention' in the first place.
What is memory if not humanity's first approximation of reenactment?


25 December 2018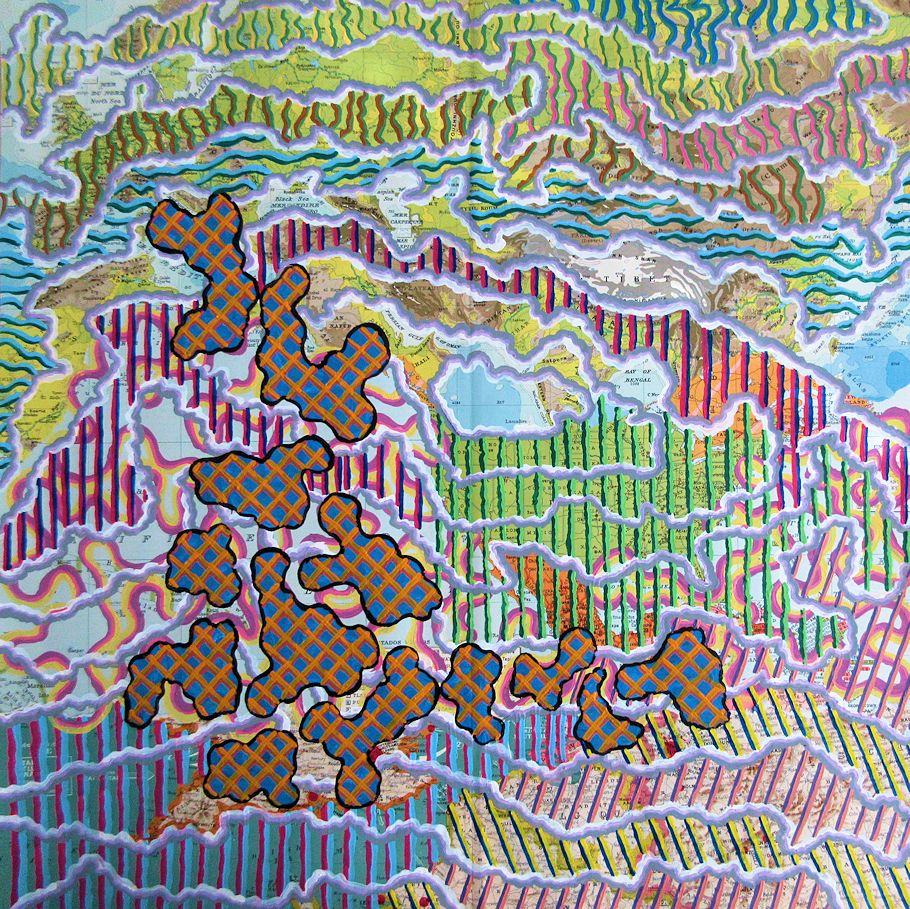 altas 01


25 December 2020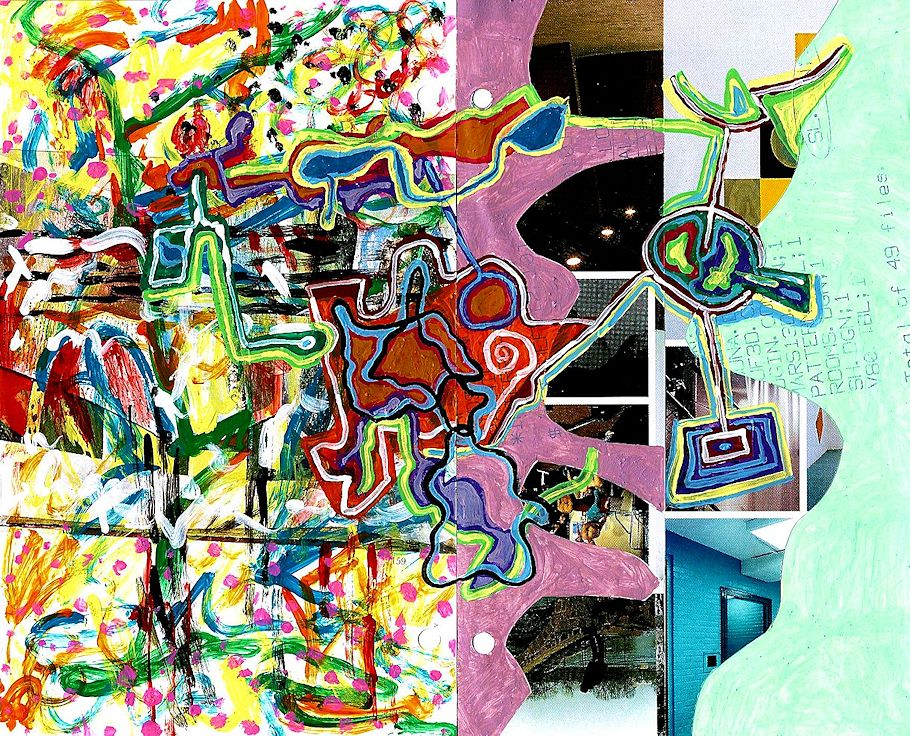 book spread painting 001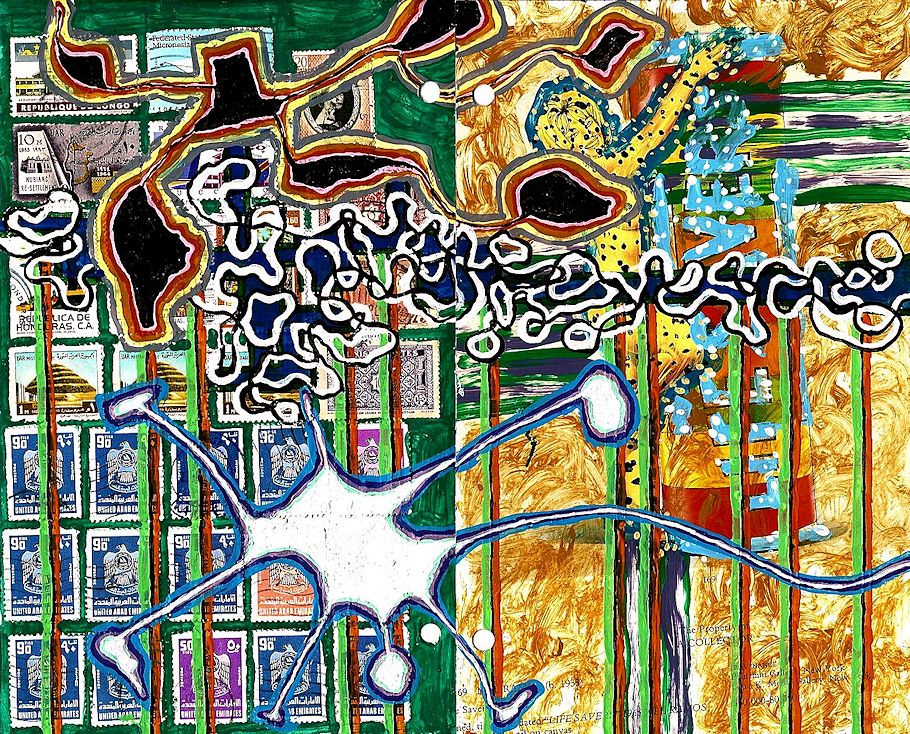 book spread painting 003


25 December 2022 Sunday

I feel sure that I've identified Francesco in the Christmas Mass painting by Desprez, but more research must be done tomorrow.

I'll soon be taking over writing about a (possible) hoax--from the same place, just over 210 years later.

Read Arindam Dutta's "Organicism: Inter-Disciplinarity and Para-Architectures." Interesting take on the task(s) of writing history.