12 January 1778 Monday
Vases, Candelabra, Grave Stones, Sarcophagi. Tripods, Lamps and Ancient Ornaments volume I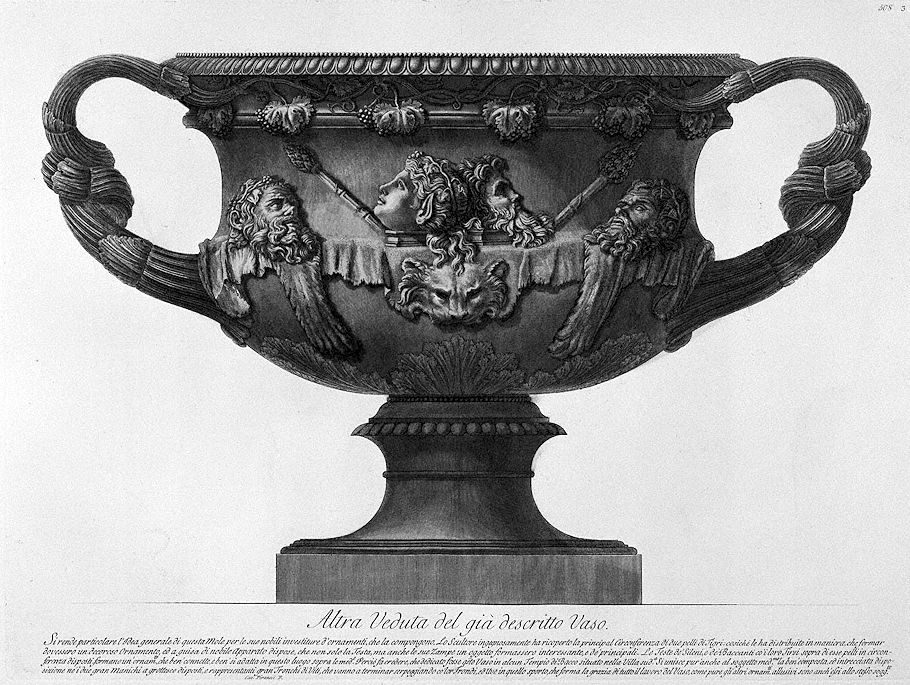 Another view of the already described Vase.
The general idea of ??this Mole is made particular by its noble investitures of ornaments, which compose it. The Sculptor has ingeniously covered the principal Circumference with two skins of Tigers: so that he distributed them in such a way, that they should form a decorous Ornament, and in the guise of a noble Apparatus he disposed, that not only the Head, but also his Paws, formed an interesting object , and of the main ones. The heads of the Sileni and of the Bacchantes with their thyrsis placed on their skins in circumference, form an ornament, which connects well and fits well in this place above the meds. Therefore it leads us to believe that this Vase was dedicated in some Temple of Bacchus located in the southern Villa. The well-composed and intertwined disposition in the two large grotesquely arranged Handles, and representing large Trunks of Vines, which wind up winding with their Fronds and Grapes in that outcrop, also joins the med. subject, which forms the grace of the whole work on the Vase, as well as the other allusive ornaments are also to the same subject.
Cav. Piranesi F.


12 January 1798
Francesco is dismissed by the Swedish Government. In less that a month's time, the French seize Rome.


12 January 1812 Sunday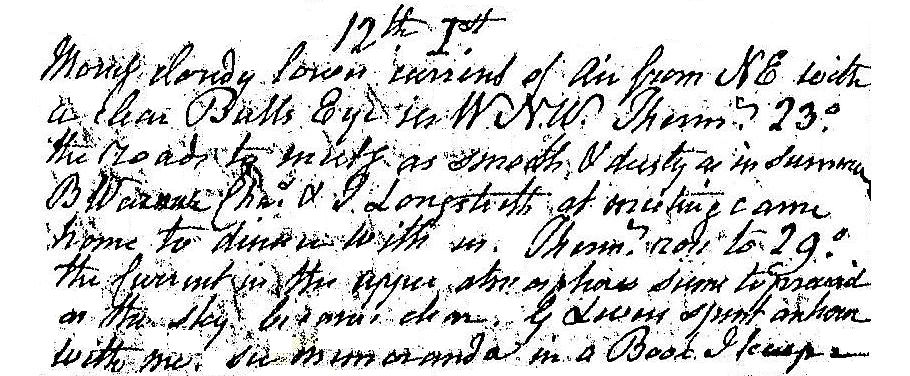 Morning cloudy, lower current of air from NE with a clear Bull's Eye in WNW. Therm. 23°. The road to meeting was smooth and dusty as in Summer. B. Warner, Chas. & S Longstreth at meeting came home to dinner with us. Therm. rose to 29°. The current in the upper atmosphere seems to proceed[?] on the sky becomes[?] clear. G. Lewes spent an hour with me. Sic memoranda in a book I keep.


12 January 1998
Augustine's The City of God
There is the remote possibility of a connection between the Ichnographia Campus Martius and St. Augustine's The City of God [Against the Pagans].


12 January 2003
Re: the dead end of urbanism as we know it
John wrote:
...just about any large city today, is part farcical staged phony history [etc.]
Steve asks:
What parts or are there parts of any large city today that are un-farcical un-staged un-phony [history]?
I ask because I would like to see what might be the opposite of 'farcical staged phony history.' [possible leads:] Is NY's Central Park a farcical, staged and phony history, hence a tragi-comedy reenactment? I'd say kinda-sorta, but it's very much liked nonetheless.
Philadelphia's original grid plan is patently a reenactment of ancient Roman military/colonial urbanism. When I worked downtown in the 1980s I never tired of the street theater, which I surmised was engendered by the average street widths (just a tad too narrow for a modern metropolis), but I never saw the plan as farcical, staged, or phony. Or did I just contradict myself? I'm again reminded that where there's real reenactment, there's usually inversion as well.
Philadelphia's Fairmount Park is the largest urban park in the world, and it has a large collection of historic homes, indeed country estates from the 18th century when what is now Fairmount Park actually was 'out in the country' relative to Philadelphia. None of this is farcical, staged, or phony, rather true history. When you are at Mount Pleasant, for example, a true Georgian Manor, and you look at the adjacent ball-playing fields of today, what you are also looking at is a very old field where crops used to be grown.
Philadelphia's Independence Mall is today being newly reconstructed. Pretty much all the new stuff is (going to be) farcical, staged, and phony history, but none of it is reenactment.


12 January 2013



Architecture of the 4th Century plans: Basilica Sessorianum, Arch of Janus, Basilica of St. Agnes, Mausoleum of Constantina, Basilica of Maxentius/Constantine, Thermae Helenae, Baths of Constantine.


12 January 2015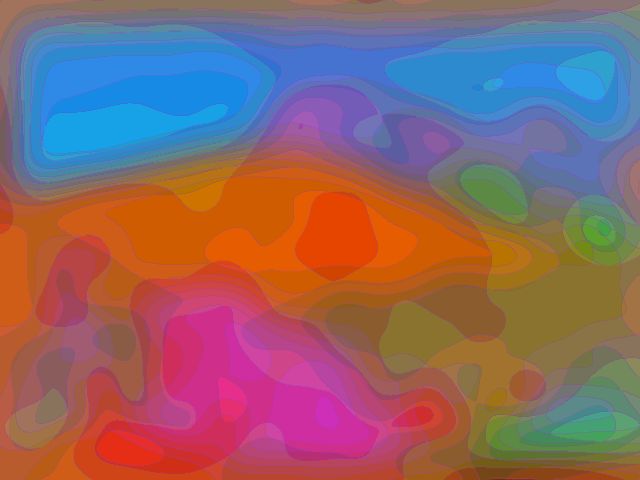 Virtual Painting 004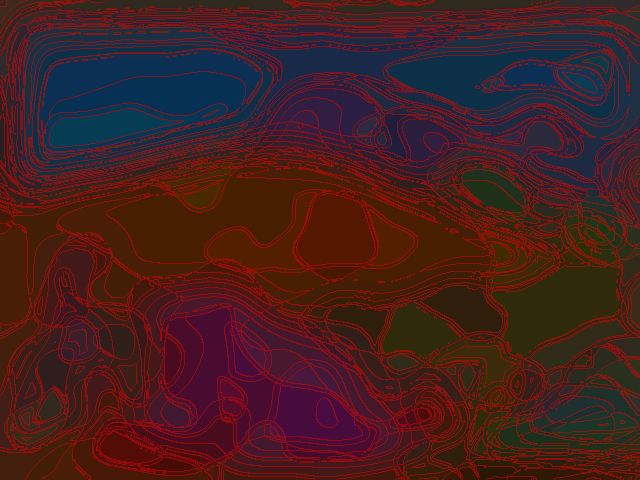 Virtual Painting 005


12 January 2023 Thursday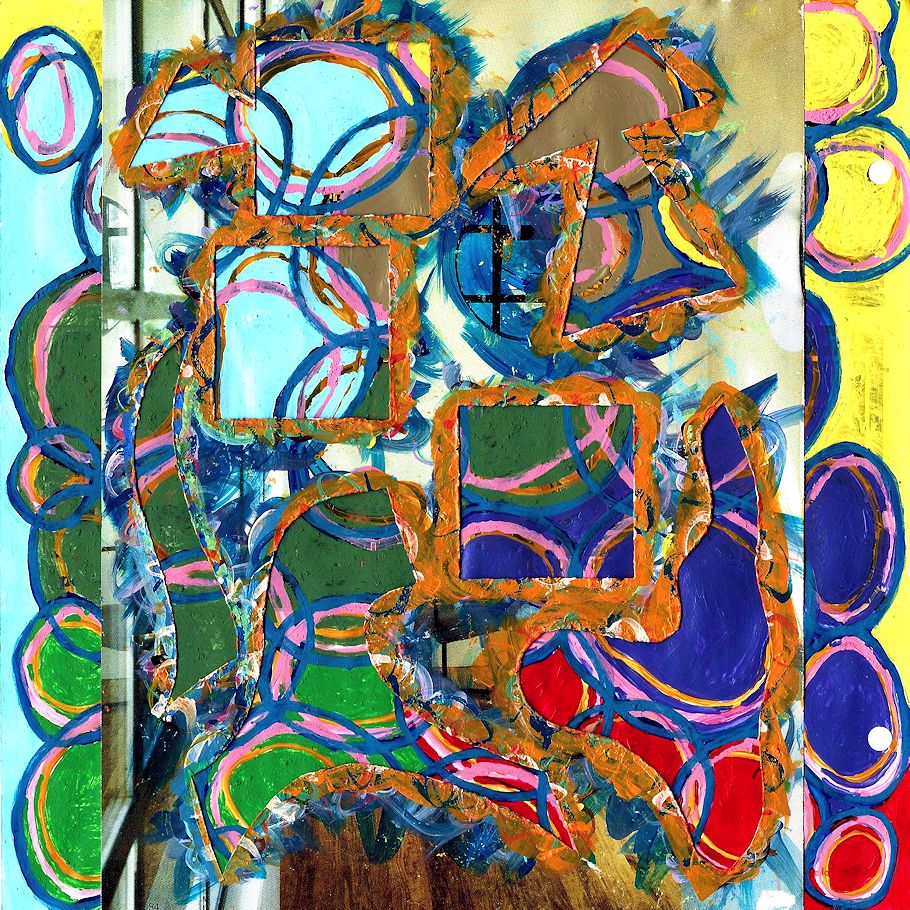 I wrote about the weird situation of Wilton-Ely's treatment of Piranesi's etchings for Robert Adam on 11 September 2022 in the notes and online. Now I ask, "What if the etchings for Adam are actually Piranesi-business productions of 1778, and the etching work is mostly Francesco's or even Mori's?"

More questions: Did Laura do most of the last Vedute etching? Also, did Laura have an active role in the Pesto production?--quite the team there if she did.

The plan of Hadrian's Villa--a whole new dissection of that work in "The plan of the Certosa and the map of Francesco Piranesi"--again more indication that 1778 business production was a lot more hands than just Piranesi's two.