13 May 1778 Wednesday
Vases, Candelabra, Grave Stones, Sarcophagi. Tripods, Lamps and Ancient Ornaments volume II


To His Excellency General SCHOUVALOFF Lieutenant General of the Armies of His Majesty of All Russia, his current Chamberlain. Head of the Noble Corps of Cadets, Instructor of the Academy of Fine Arts, Curator of Moscow University, and Knight of the Orders of the White Eagle, of St. Alexander Newsky, and of St. Anna. Wise, and learned estimator of Roman antiquities, and of the fine arts.
As a sign of respect Il Cavaliere Gio: Batt(ist)a Piranesi
Ancient marble vase of great size which can be seen in the Palace of the Villa Borghese. In it there are Fauns and Bacchantes dancing, one of whom supports Silenus drunk, seeing in the middle of the opposite side Bacchus standing, and in grave act, from the aforementioned Fauns, and Bacchae feted.
Cavalier Piranesi drawn and engraved


28-29 y.o. Francesco Piranesi 1787
Collezione delle piu belle statue di Roma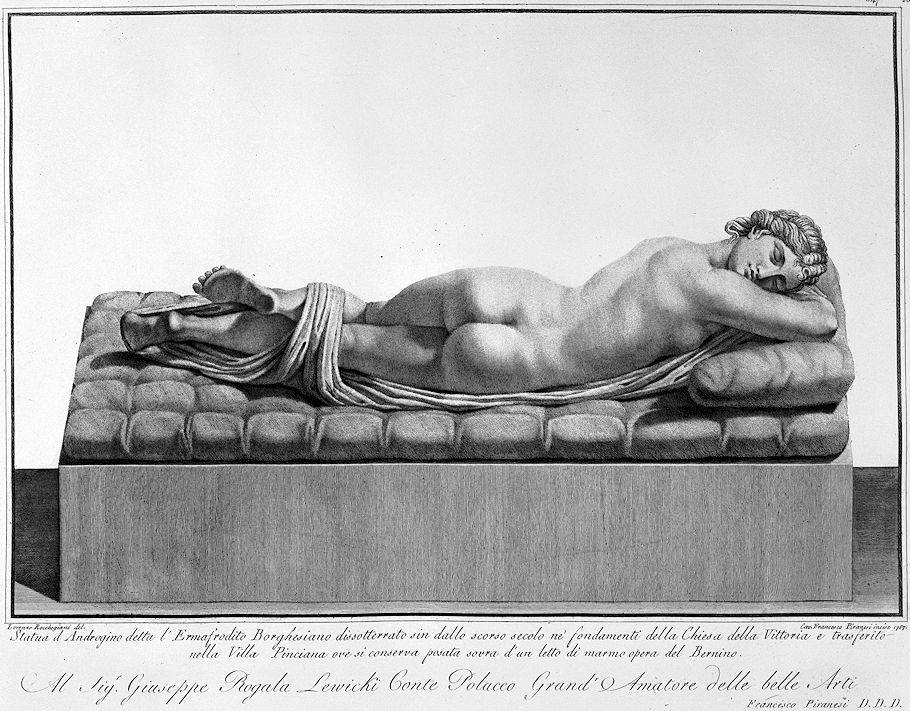 Statue of an androgynous known as the Borghesian Hermaphroditus unearthed since the last century in the foundations of the Church of Vittoria and transferred to the Villa Pinciana where it is kept resting on a marble bed by Bernino.
To Mr. Giuseppe Rogala Lewichi Polish Count Great Amateur of the Fine Arts
Francesco Piranesi D.D.D.
Lorenzo Rocchegiani drawn Francesco Piranesi engraved 1787.


13 May 1812 Wednesday


Morning without a cloud, wind NW, pleasant, a fine genial[?] Spring day. Wind drew round to S and the air became warm. I walked much, my feet became very sore. T. Coxe has mislaid[?] the agreement between Timothy Pickering and others concerning land in Lycoming County. Temperature here early 57°, rose to 66°.


13 May 1999
St Helena
J.W. Drijvers:
I thought you would like to know about The Saintly Patronessing of Women Architects: Reconstructing the Practice of Flavia Julia Helena Augusta. This is a work-in-progress project purporting the notion that Helena was the first master architect of Christianity. see: www.quondam.com/1999/5/0456.htm.
I have lately become familiar (April 9, 1999) with your work regarding Helena Augusta, and it has helped me a great deal, however, I have only read the history section of your book so far.
I imagine you will find my work regarding Helena as architect somewhat strange and unprecedented, yet I also imagine that you will likewise realize that Helena is indeed "legendary" in so many respects. Essentially, my "hypothesis" is largely based on the architectural similarity of all the early Constantinian Christian basilica/churches in both Rome and Palestine (and perhaps even Trier and Salona), and then combining this architectural similarity with the fact that Helena was present when each these structures begun construction. There are also some "spiritual" coincidences within my own recent life that lead me to have "faith" in my hypothesis, and these are being gradually disclosed in the "neo-legend" section of The Saintly Patronessing... .
I have just yesterday become acquainted with Borgehammer's work, and I actually find his thesis and dating as to Helena's Palestine trip most intriguing--Borgehammer's earlier dating of Helena's "pilgrimage" actually solves many of the intricacies within my own (building) dating sequence.
In any case, I hope you find the time and interest to follow my project as it comes together over the next few months (proposed finish date is August 18, of course). I will greatly appreciate any of your comments or suggestions.
Sincerely,
Stephen Lauf
Director, Quondam - A Virtual Museum of Architecture
www.quondam.com


13 May 2020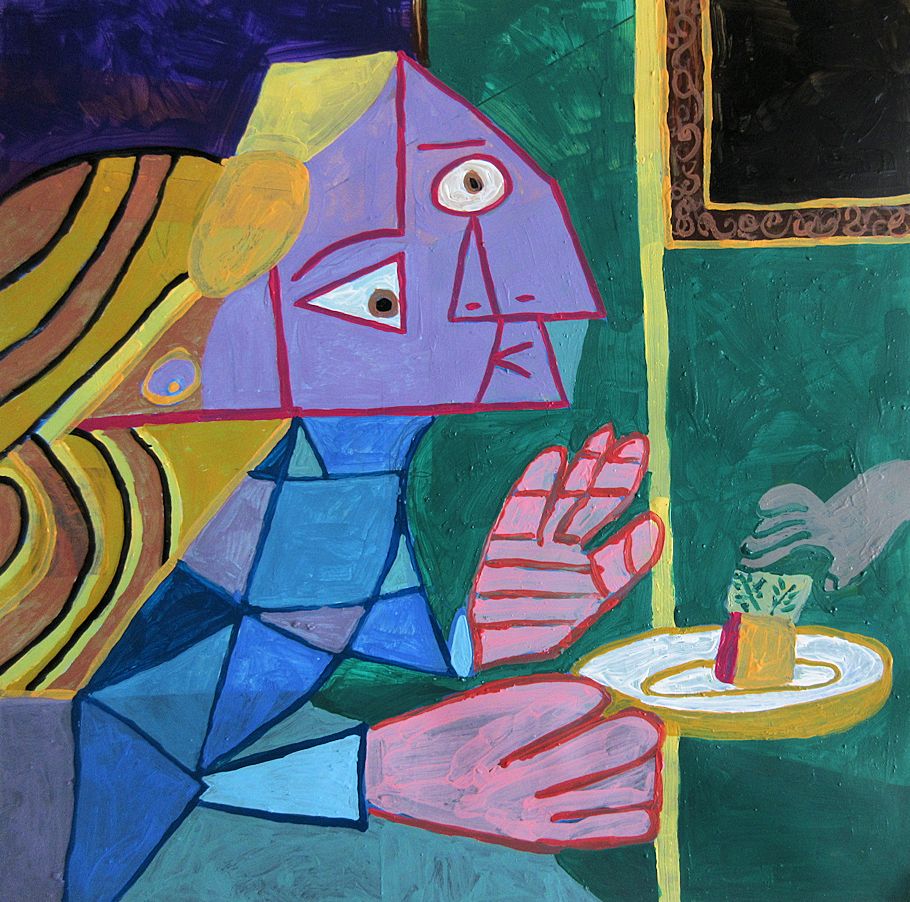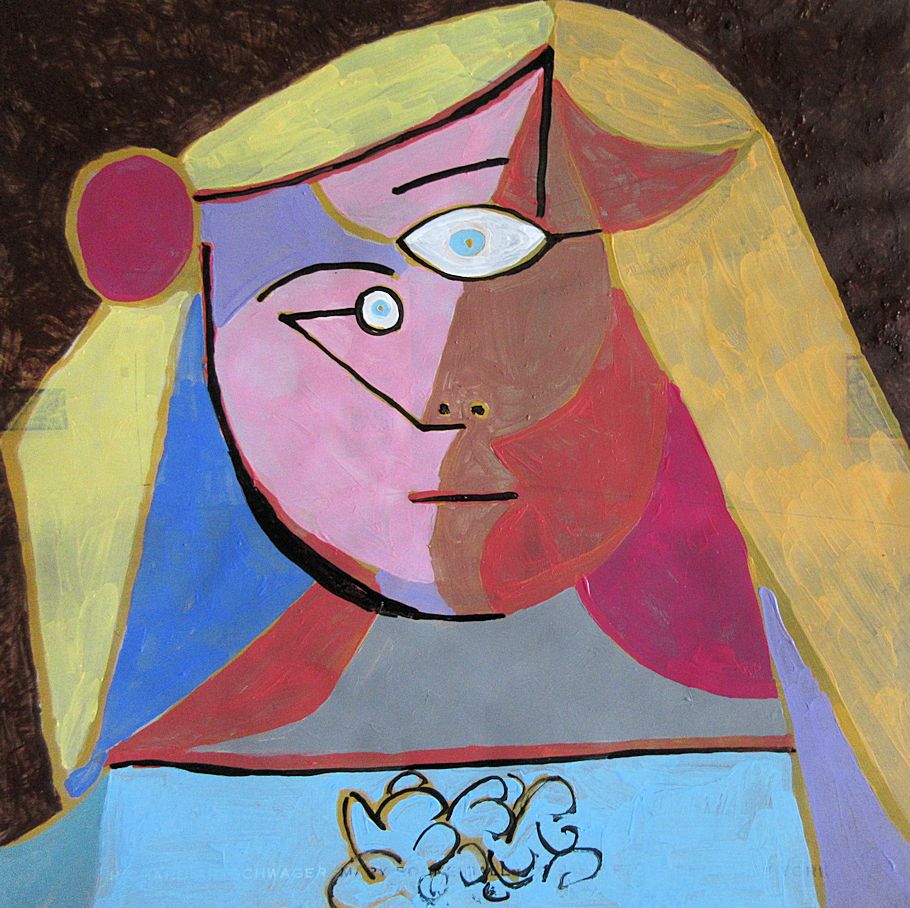 13 May 2023 Saturday

Like on most nights for the last 10 years or so, the last thing I do before turning off the computer is to check out a few architecture related web sites, one of which is afasiaarchzine.com. I almost couldn't believe it that one of the latest works of architecture featured at afasiaarchzine is a new home in the Bavarian municipality of Hohenwart.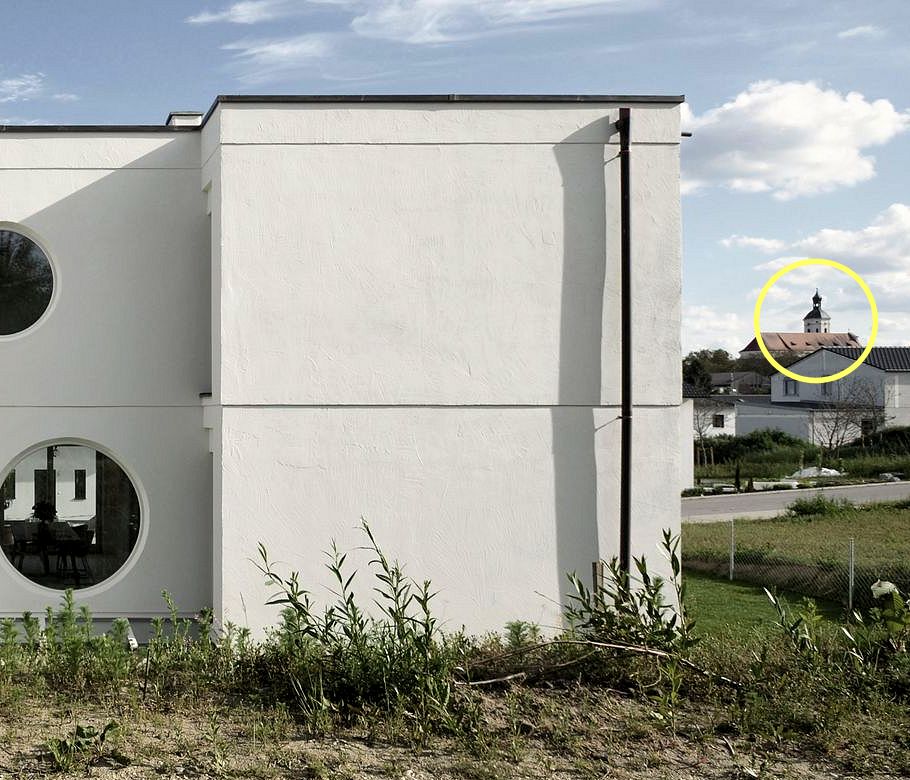 Michael Aurel Pichler Architekten Haus Petz Hohenwart

"The building site of the Petz house is on a hill near the old Benedictine convent in Hohenwart. The town's historic market is located in the Paartal at the foot of the Klosterberg. Mountain and valley settlements form a topological duality."

Hohenwart is where my parents were reunited after their separate releases from the Soviet labor concentration camp very late 1949. The church at Klosterberg is where my parents were married, and the adjacent Benedictine convent is where my brother was born.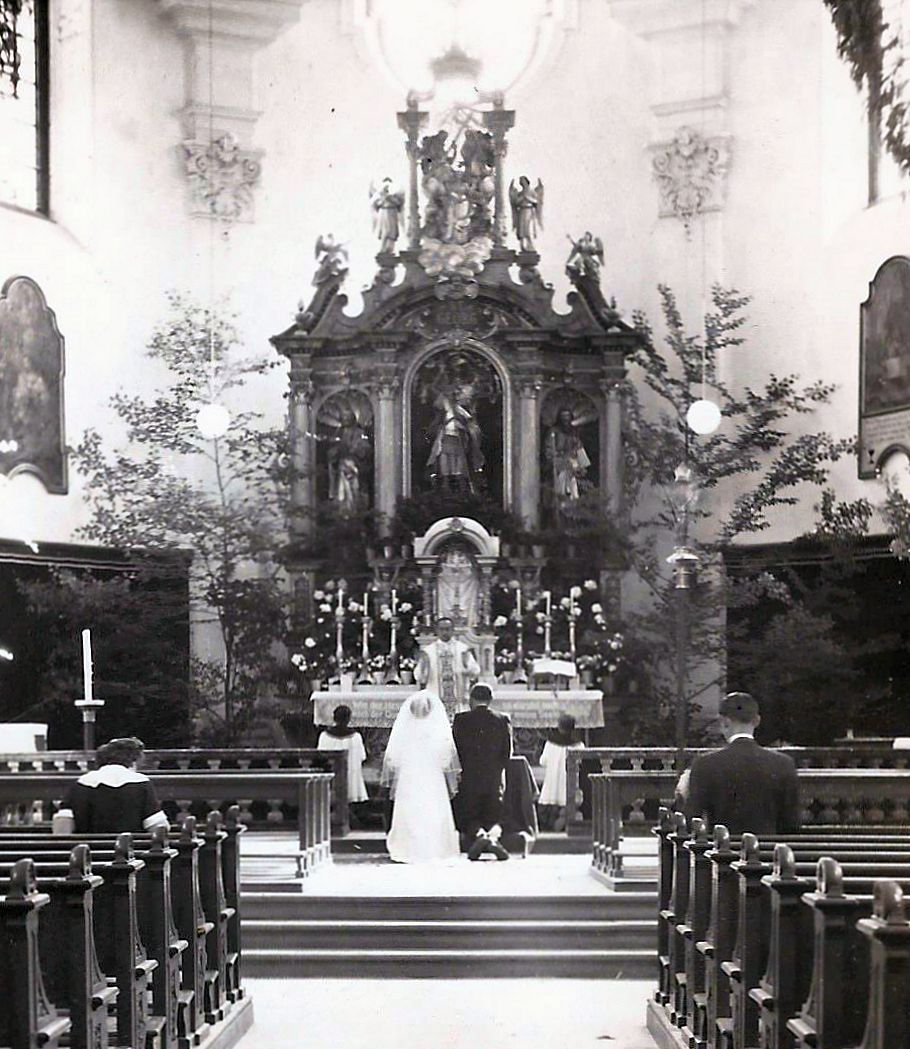 21 June 1952 Saturday My mother's sister and brother-in-law and their 2 year old son were witness to my parent's wedding.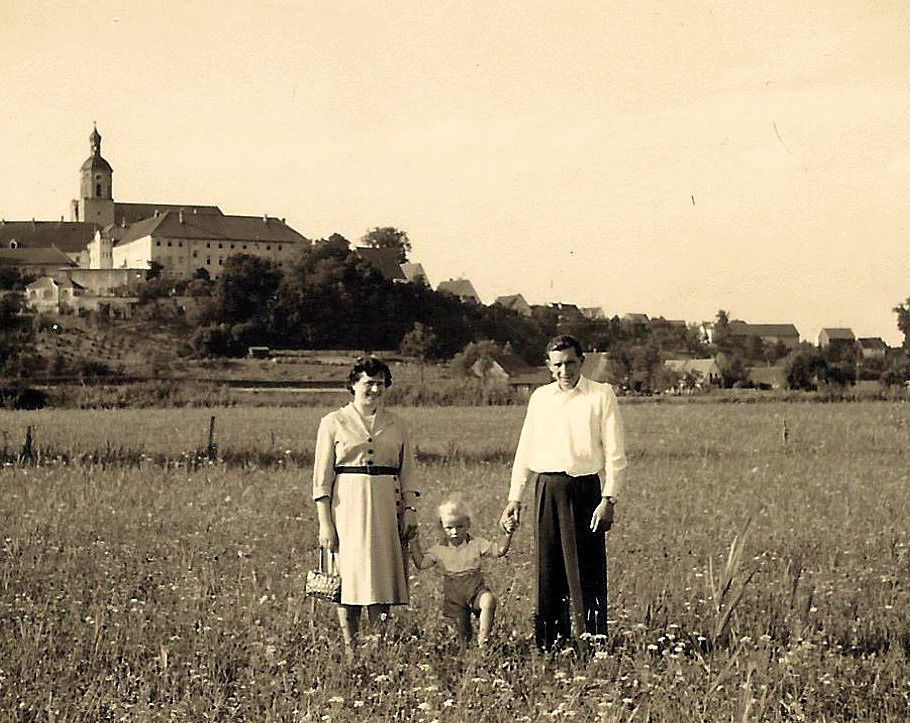 Very possibly 22 June 1952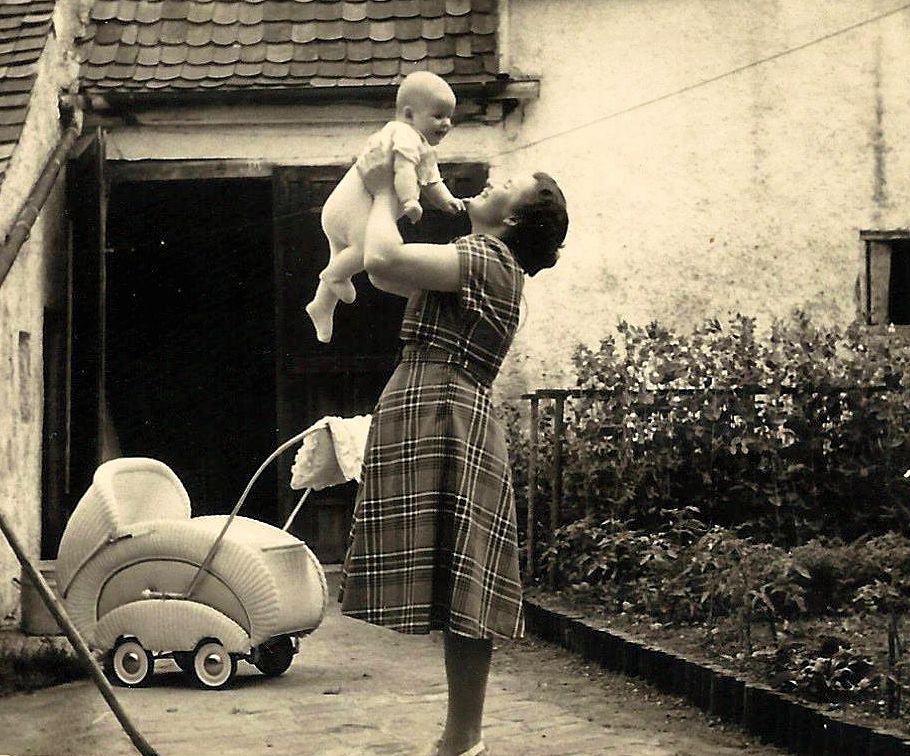 10 May 1953 Inscription on the back: 10.5.53 Hohenwart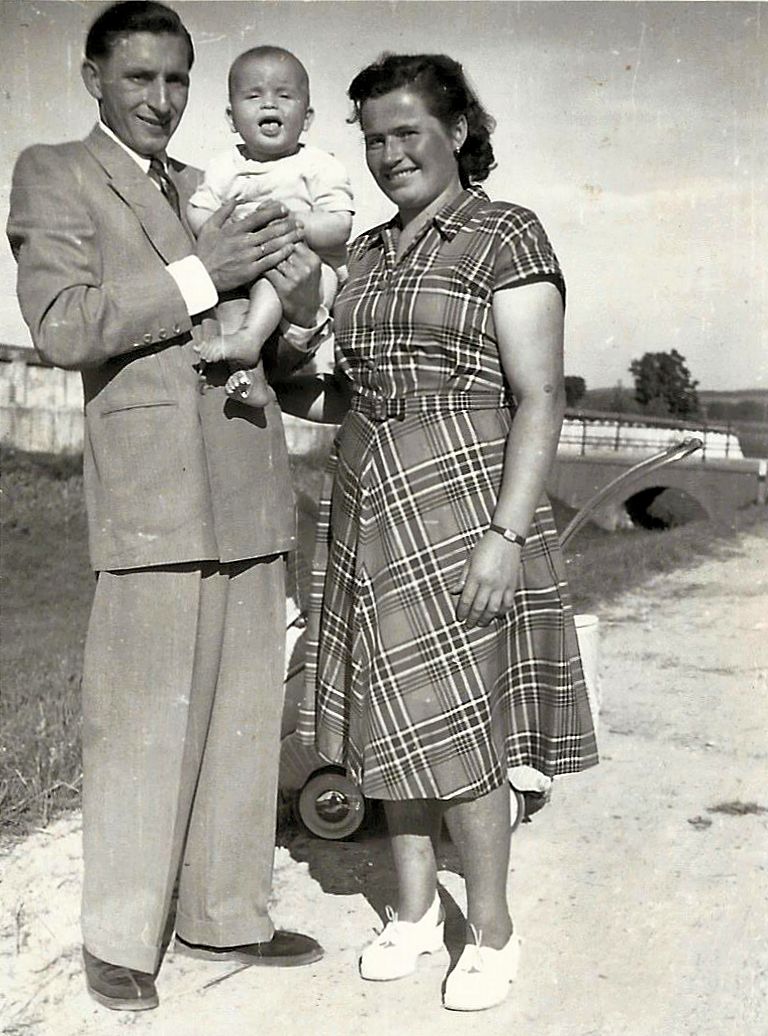 I can still remember my mother telling me that it got very hot that day, and, yes, 10 May 1953 was a Sunday.