5 June 1778 Friday
. . . . . .


32 y.o. Francesco Piranesi 1 August 1790
Raccolta de'Tempj antichi, Vol. II.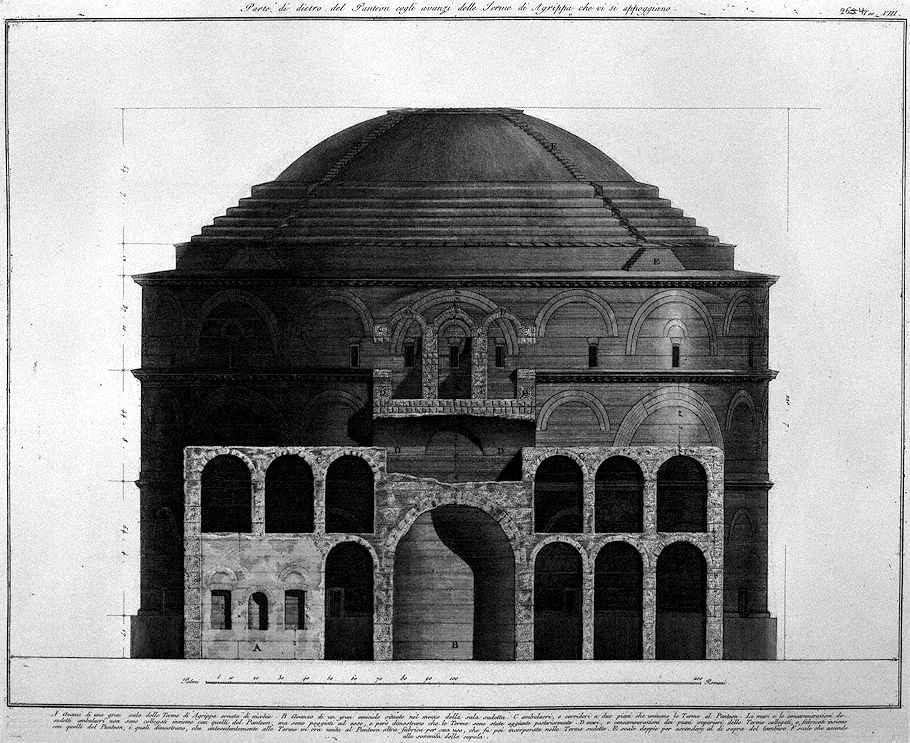 Back part of the Pantheon with the remains of the Baths of Agrippa resting on it.
A Remains of a large hall of the Baths of Agrippa decorated with niches. B Remainder of a large hemicycle located in the middle of the aforementioned room. C ambulacri, or two-story corridors that connected the Baths to the Pantheon. The walls and the concammerations of the aforementioned ambulatories are not connected together with those of the Pantheon, but lean against it, and therefore demonstrate that the Baths were added later. D walls and concammerations of the upper floors of the Baths connected, and built together with those of the Pantheon, which demonstrate that, prior to the Baths, another building was joined to the Pantheon for its use, which was later incorporated into the aforementioned Baths. And double ladders to ascend above the drum. F stairs ascending to the top of the dome.


5 June 1812 Friday



Morning fair, light clouds, wind SW to W, temperature 61° rose to 78°. I was ....... employed this day in revising and transcribing part of my will. My son Samuel came out in the evening. He proposes to set off to the Westward with B. Warner on Monday morning.


5 June 2018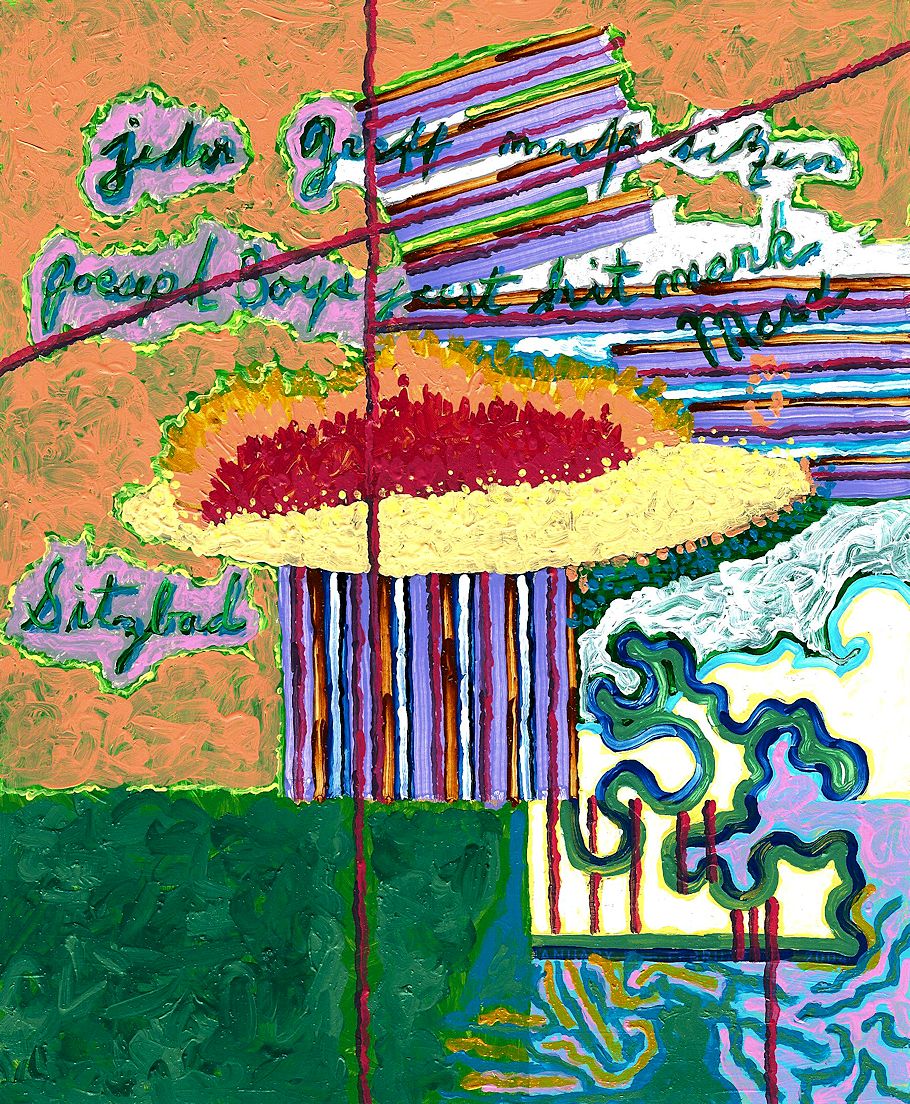 zero nine eight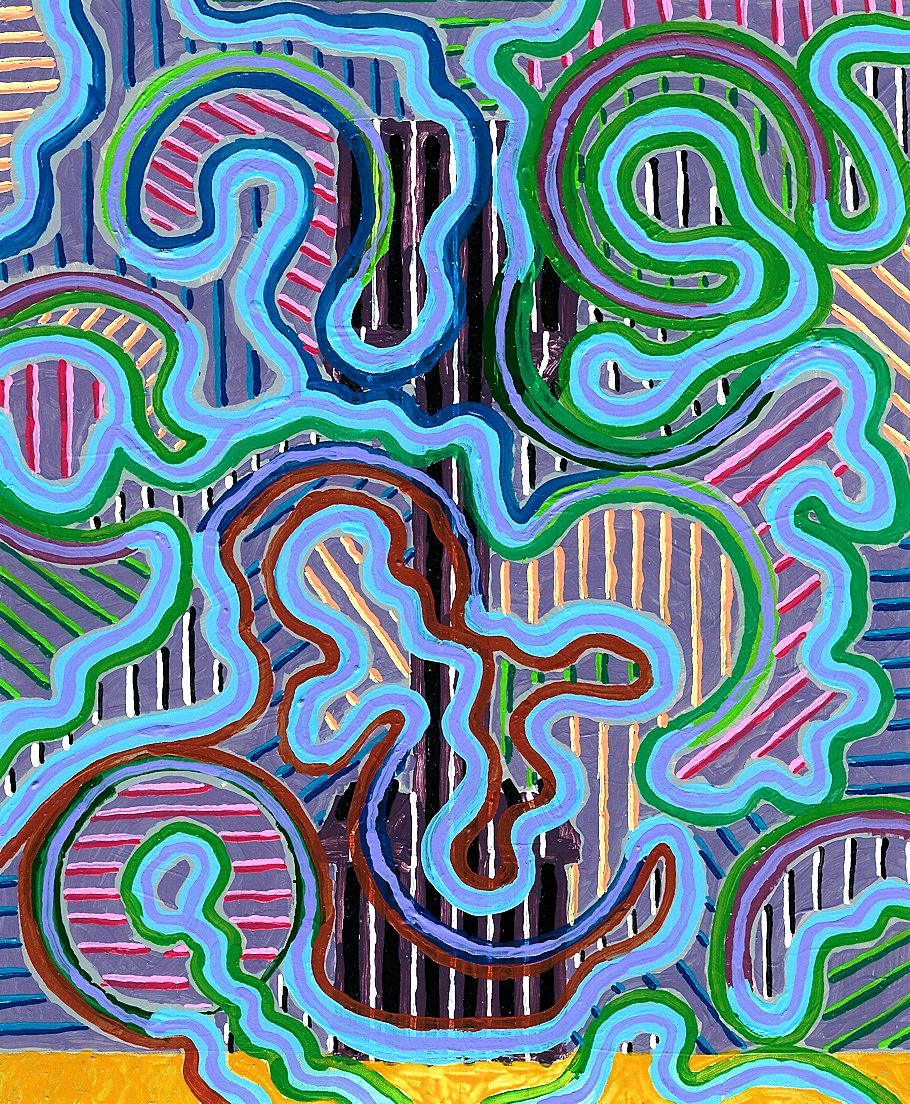 zero nine nine


5 June 2020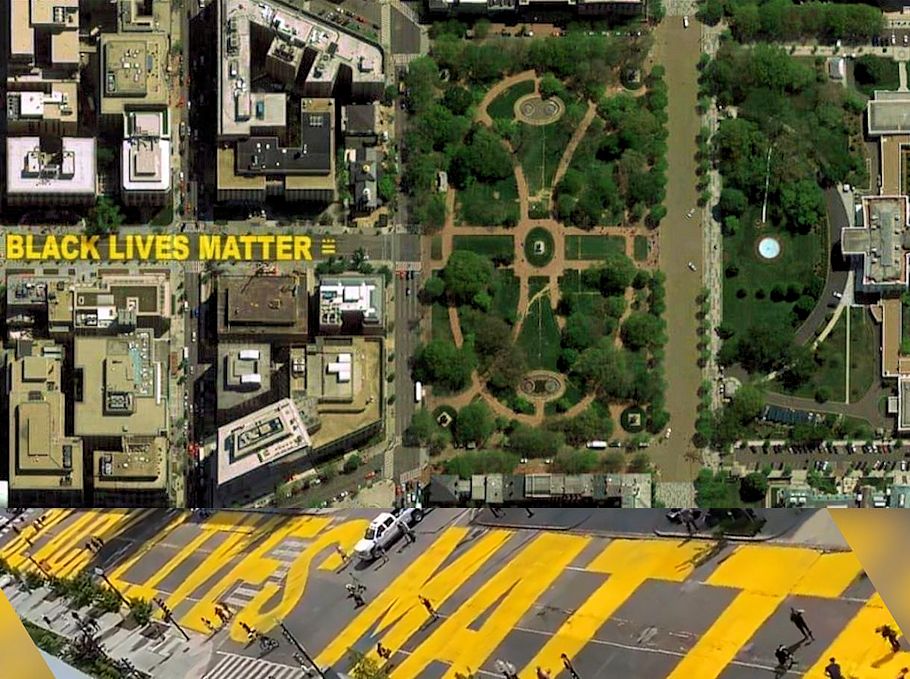 Days after security forces in the United States pushed back peaceful protesters with flash grenades and tear gas, Washington, DC Mayor Muriel Bowser on Friday renamed the area in front of the White House "Black Lives Matter Plaza". I think the Mayor of Washington DC made some architectural history as well.


5 June 2023 Monday
. . . . . .