23 September 1778 Wednesday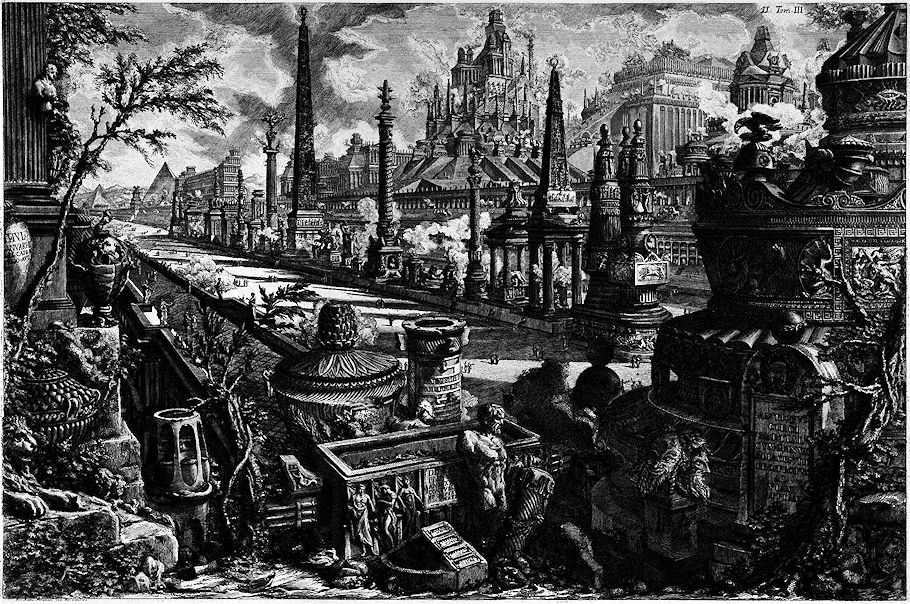 Frontispiece of Le AntichitÓ Romane III, Ancient Circus of Mars with neighboring monuments viewed from the Via Appia, 1756.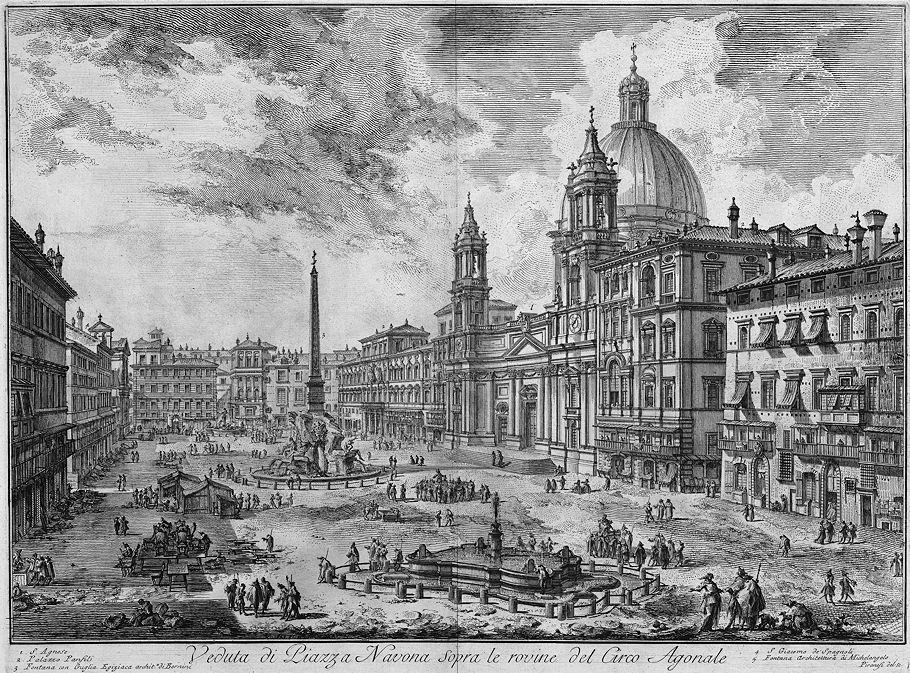 The Piazza Navona, Rome, above the ruins of the Circus of Domitian, the Church of Sant' Agnese [in Agone] to the right, Bernini's fountain in the center, 1751.


48 y.o. Francesco Piranesi 1806[?]
Le AntichitÓ della Magna Grecia Parte III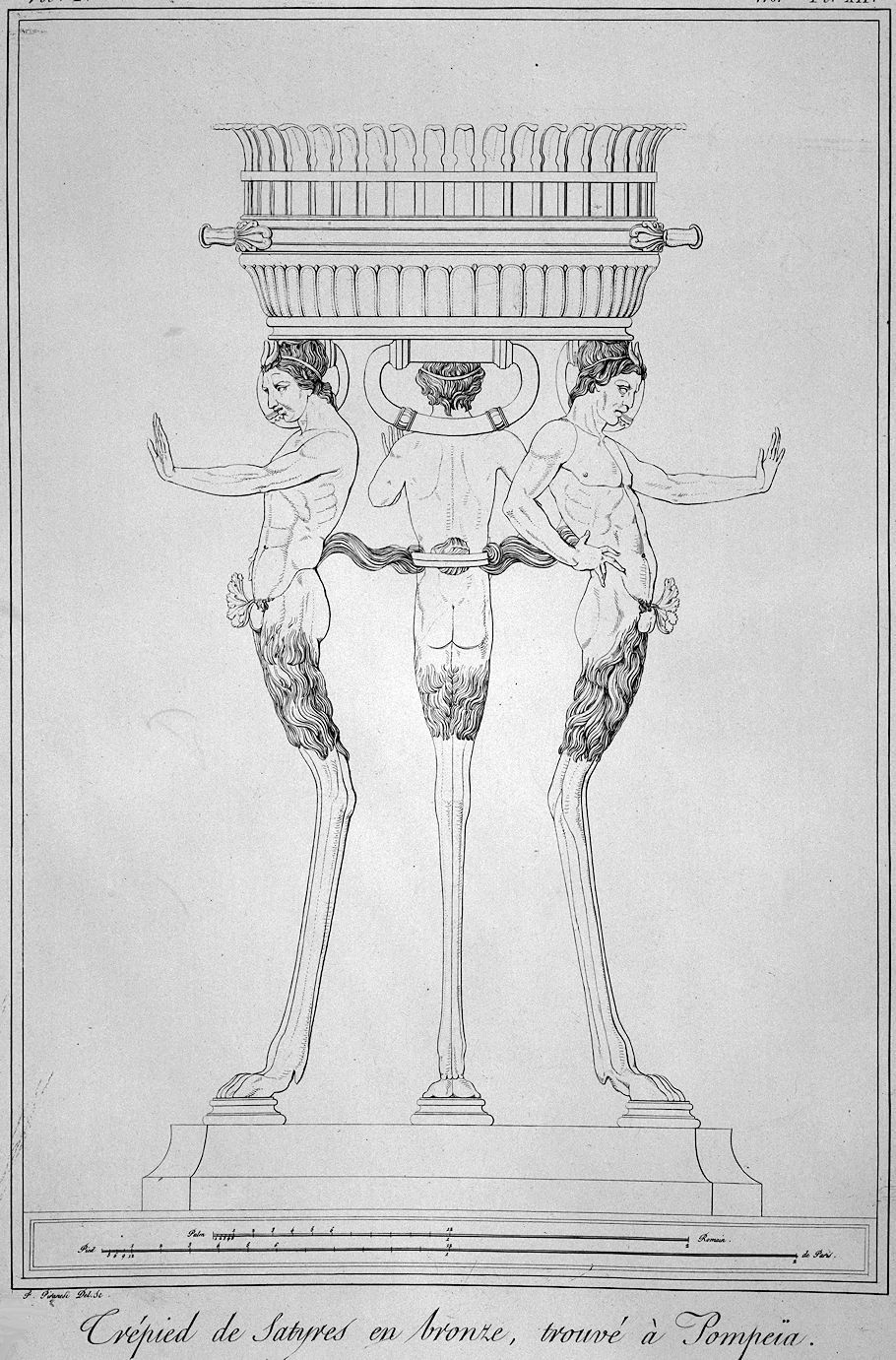 Bronze satyr tripod, found in Pompeii.
F. Piranesi Del. Sc.


23 September 1812 Wednesday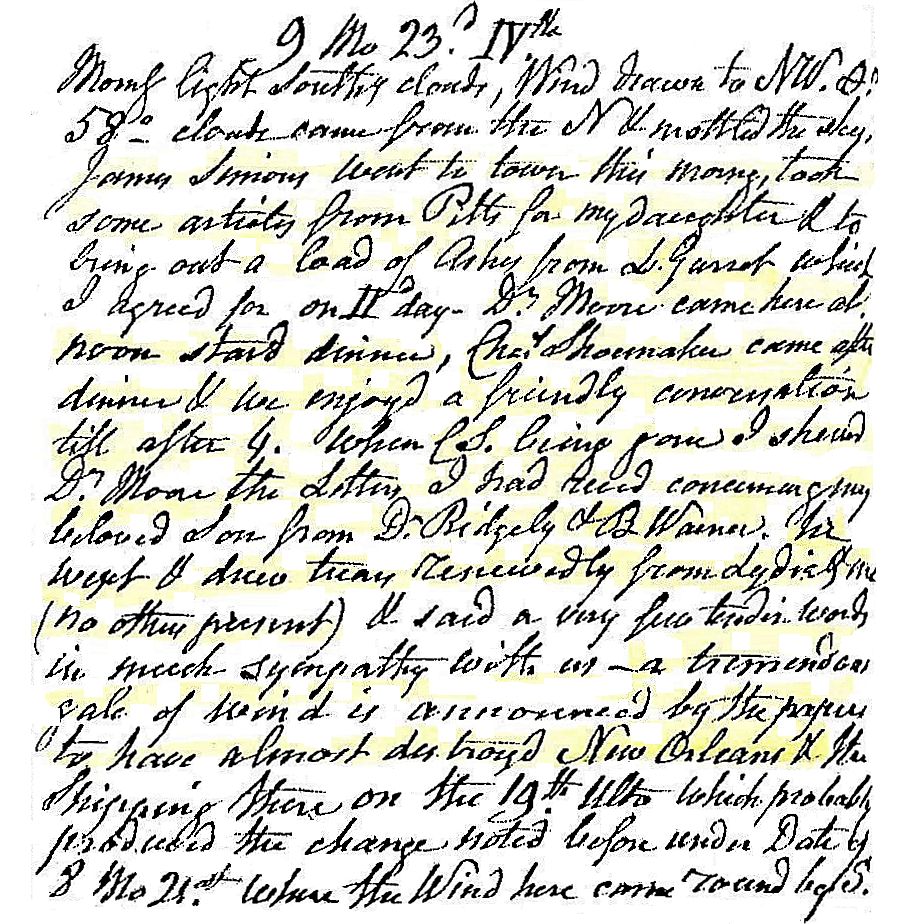 Morning light southy clouds, wind drawn to NW, temperature 58░. Clouds came from the N and mottled the sky. James Simons went to town this morning, took some astioles[?] from Pitts for my daughter and to bring out a load of ashes from L Garret which I agreed for on Monday. Dr. Moore came here about noon, stayed dinner. Charles Shoemaker came after dinner and we enjoyed a friendly conversation till after 4. When CS being gone I showed Dr. Moore the letter I had received[?] concerning my beloved son from Dr. Ridgely and B Warner. He wept and drew tears renewedly from Lydia and me (no others present) and said a very few tender words in much sympathy with us.
A tremendous gale of wind is announced by the paper to have almost destroyed New Orleans and the shipping there on the 19th ulto [last month] which probably produced the change noted before under date od August 21st when the wind here came round by S.


23 September 2004
thanks, I needed a title
Prince of Traffic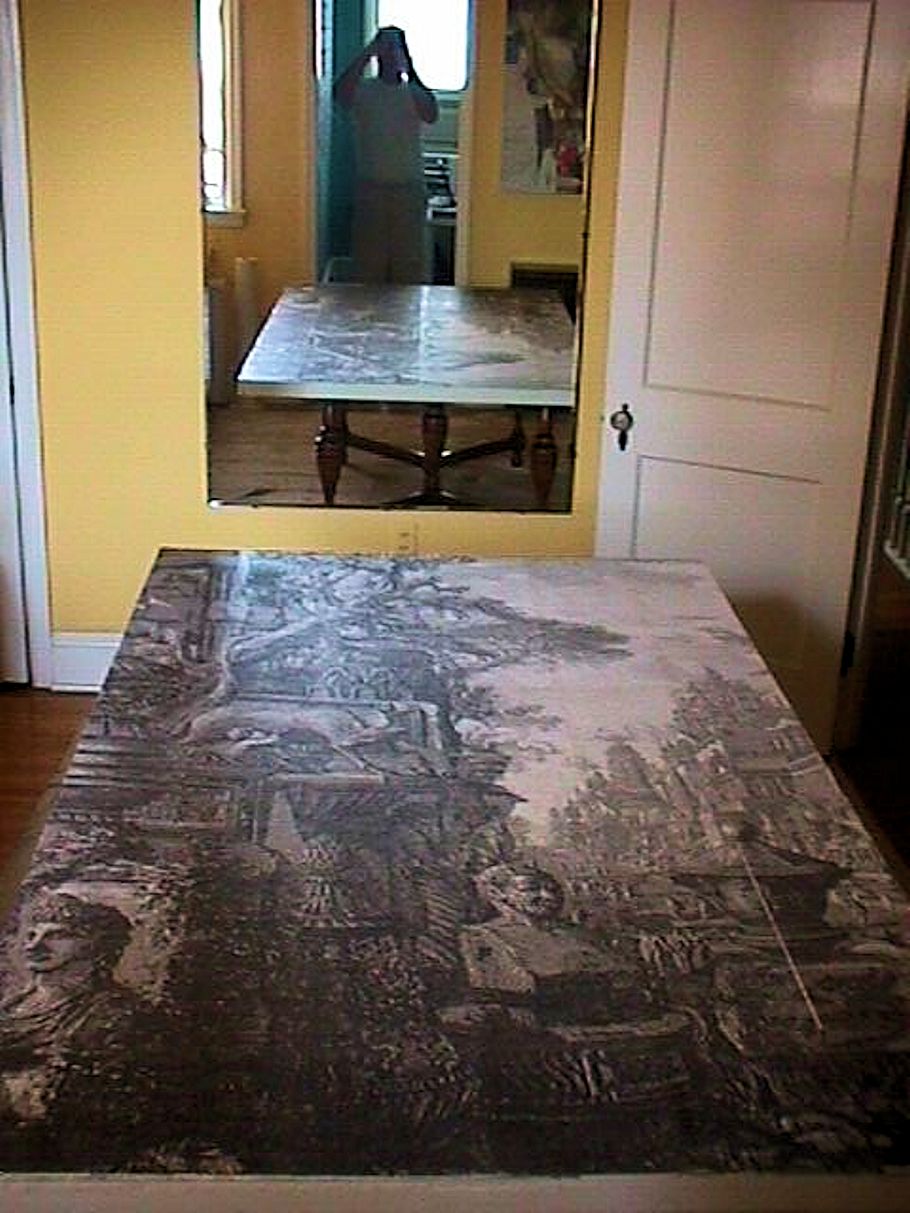 As far as I got last night. Still needs some touching up, then on to parts 2 and 3.
Happy Birthday Helena Augusta
According to the latest (and most elaborate) legend, Helena died just a couple of months before what would have been her 80th birthday, 23 September 326.
Was Eutropia at Trier on 23 September 326? Is that when she (metabolically) gave orders for the destruction of the Imperial palace there to then create the enormous twin basilicas in its place?
Perhaps Constantine should have mentioned that Eutropia didn't send the letter about Mamre from Mamre.


23 September 2022 Friday
"Andrew, I myself don't know how it ends, except that Piranesi dies 9 November, and thus also ends his work on the final project: Ancient Circuses."


23 September 2023 Saturday

Some discoveries may come at the end of a quest, but the 14 May 1999 discovery that Piranesi's Ichnographia Campus Martius exists in two different printed states is when a quest began. A quest can conclude with a discovery, but a discovery can also initiate a quest. The quest initiated by the 14 May 1999 discovery of Piranesi's Ichnographia Campus Martius existing in two different printed states--Why did Piranesi change all the circus plans within the Ichnographia Campus Martius?--concluded 13 September 2023 with these words: "He [Pierre-Adrien PÔris] just didn't give [Francesco Piranesi] any credit for it." The story of my quest is done, and completely to my satisfaction. I now know how and why Piranesi came to erase/change and re-engrave the circuses of the Ichnographia Campus Martius. The journey took 24 years and 4 months, and it's mission is now written down and fulfilled. Hence, commencement of the epilogue.

Bianconi's Doctoring Piranesi episode thirteen: "Premium Epilogue Gasoline, for the smoothest ride to eternity"