26 September 1778 Saturday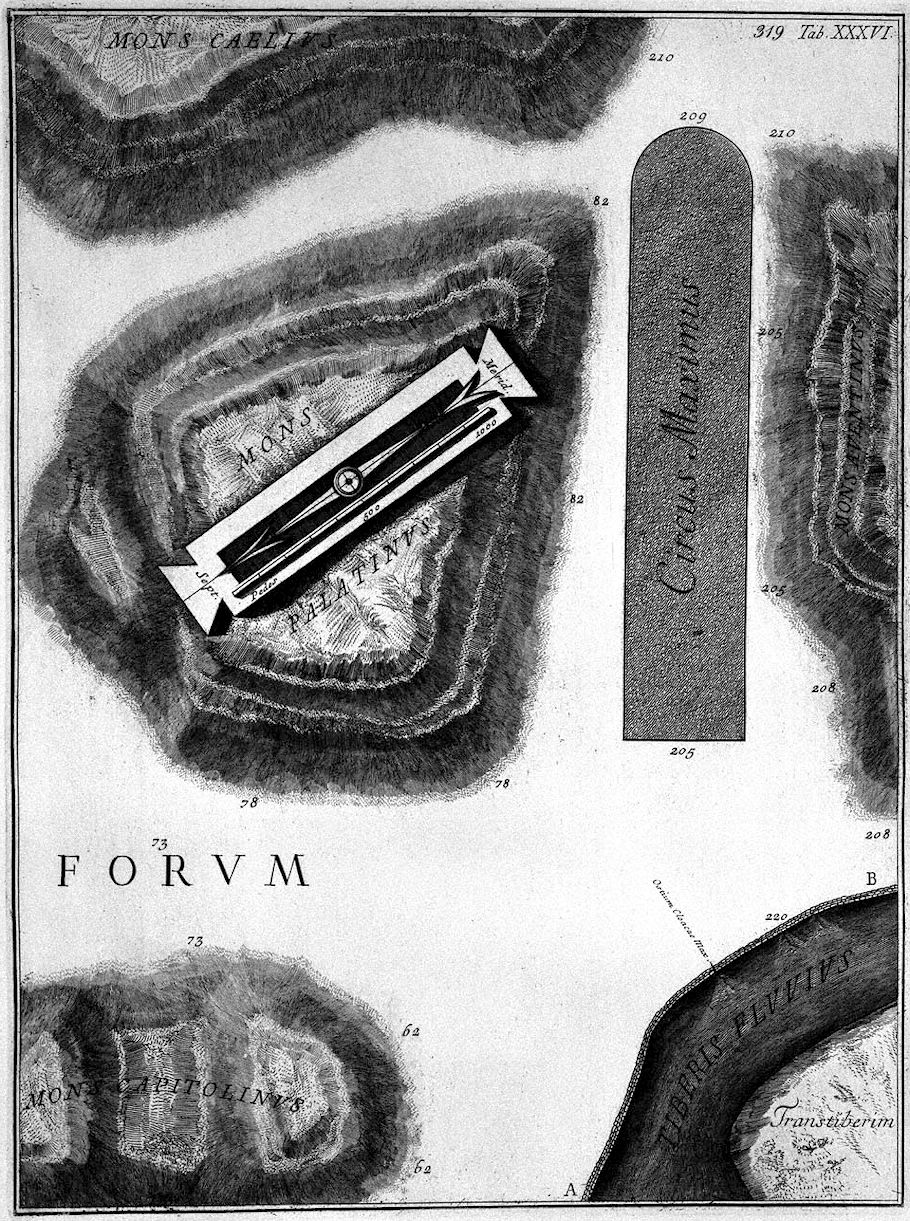 Topographical plan showing the location of the Circus Maximus, 1761.


47 y.o. Francesco Piranesi 1805[?]
Le AntichitÓ della Magna Grecia Parte III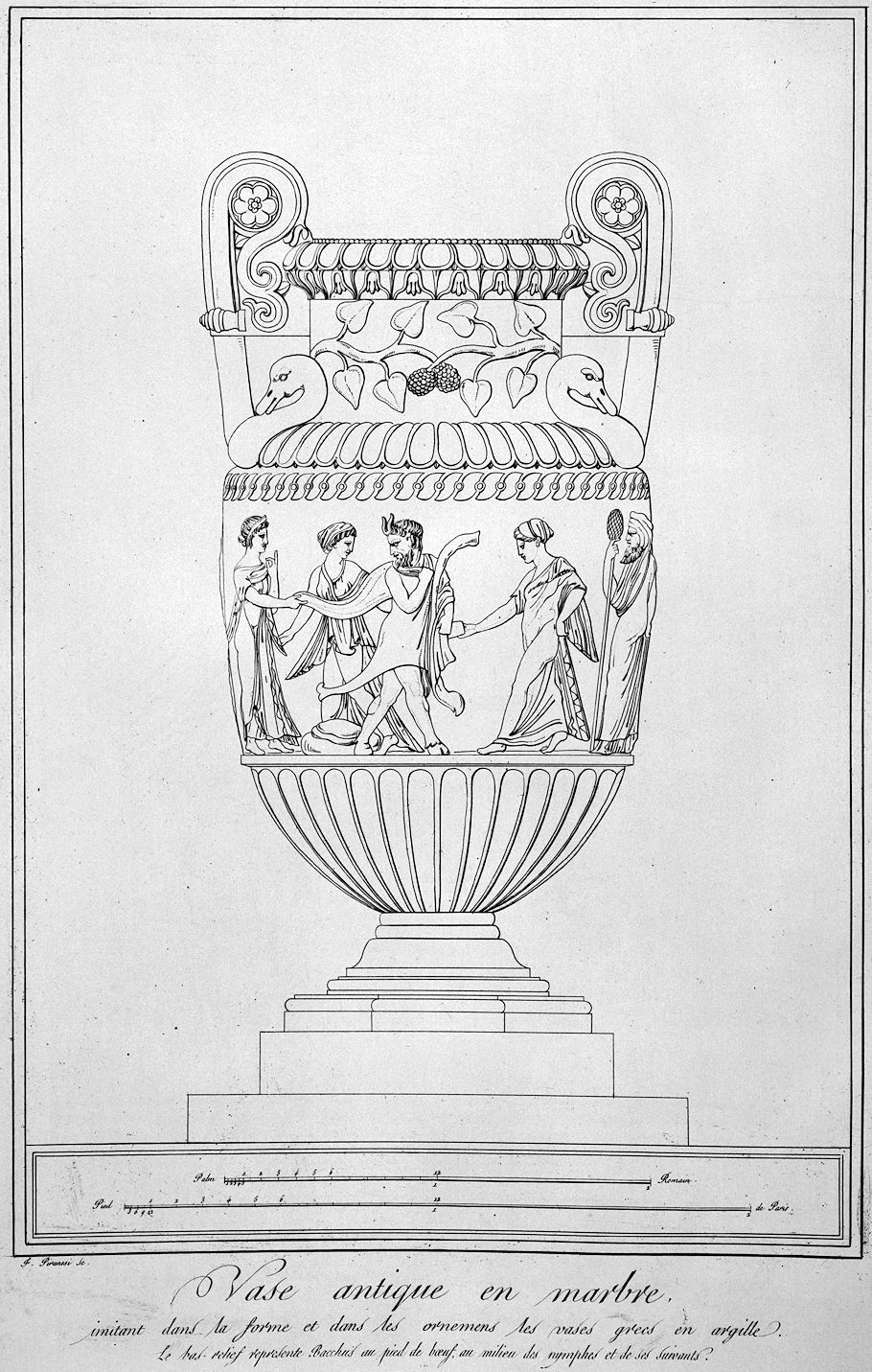 Antique marble vase, imitating Greek clay vases in shape and ornaments. The bas-relief represents Bacchus at the ox's foot, in the middle of the nymphs and his followers.
F. Piranesi Sc.


26 September 1812 Saturday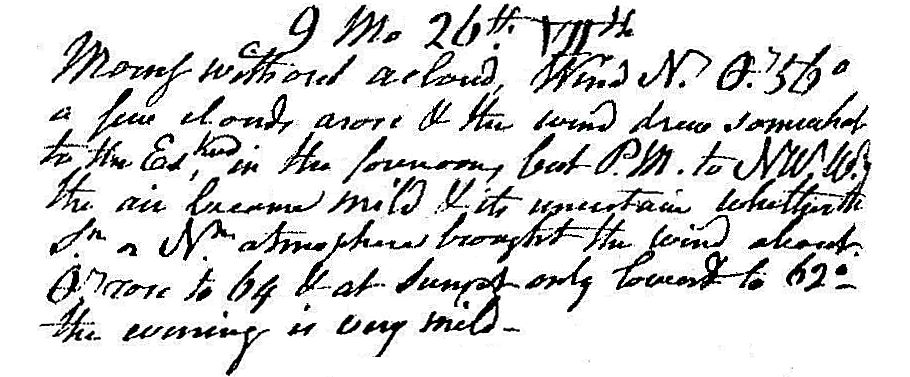 Morning without a cloud, wind N, temperature 56░. A few clouds arose and the wind drew somewhat to the easterly[?] in the forenoon, but PM NW westerly. The air became mild and it's uncertain whether the southerly or northerly atmosphere brought the wind about. Temperature rose to 64 and at sunset only lowest[?] to 62░. The evening is very mild.


26 September 2003
metabolism
"On the occasion of the World Design Conference held in Tokyo in 1960, a group of young 30-something Japanese architects proposed "metabolism" as a new 'ism' for architecture and urban planning. Their idea was quite simple: architecture and the city should constitute an open living organism that grows through metabolism, instead of an enclosed, static machine."
--Arika Asada and Arata Isozaki, "From Molar Metabolism to Molecular Metabolism" in Anyhow (1998).
What the Metabolists failed to realize is that metabolism (as a physiological operation) is a creative/destructive duality, hence, metabolism does not define a continuous organic growth, as much as growth integral with equal measures of destruction.
Schumpeter called capitalism "creative destruction," which, if correct, essentially labels capitalism as being metabolic. There is no question that we live in very metabolic times.
metabolism
The product of catabolism (destructive metabolism) is energy, which in turn induces anabolism (creative metabolism).
Human biological waste matter is largely an end product of assimilation. Uric acid, however, seems to be a by-product of metabolism.


26 September 2004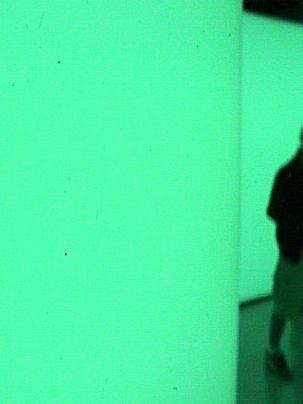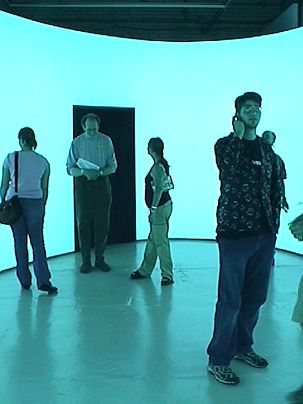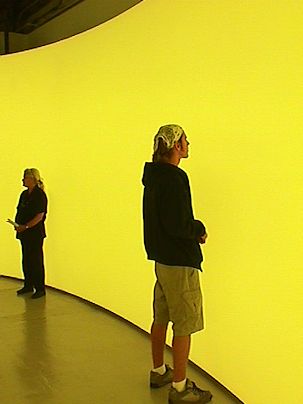 Olafur Eliasson Your Colour Memory Arcadia University Art Gallery Glenside Pennsylvania


26 September 2023 Tuesday
George's next CD was Eruption by Mountain, and the songs did indeed play during an eruption in the house. I have no idea of the actual song titles, but it would have been apt if one of them was "Lots of unloading off the chest."

When it comes to the Bianconi vs Piranesi 'Circus of Caracalla' affair, the picture that has, in due course, become clear in my mind is one of Piranesi being more or less completely innocent throughout the affair.
Piranesi knew nothing about Pierre-Adrien PÔris copying Francesco's plan drawing of the Circus of Caracalla, nor about all that Francesco had told PÔris about the Circus of Caracalla ruins. Furthermore, Piranesi, and more than likely Francesco as well, knew nothing about the arrangement (or was it contract?) between Pierre-Adrien PÔris and Giovanni Lodovico Bianconi regarding PÔris producing drawings of the remains and plan reconstruction of the Circus of Caracalla.
When Bianconi first saw (which we have to assume that at some point he did) that Piranesi already had a Circus of Caracalla plan that was virtually identical to the Circus of Caracalla plan that PÔris drew, Bianconi immediately, albeit also wrongly, assumed that Piranesi also got the plan from PÔris, but there is no evidence that Bianconi ever confronted Piranesi over the similarity of the plans, nor is there any evidence that Piranesi ever knew of the arrangement between Bianconi and PÔris.