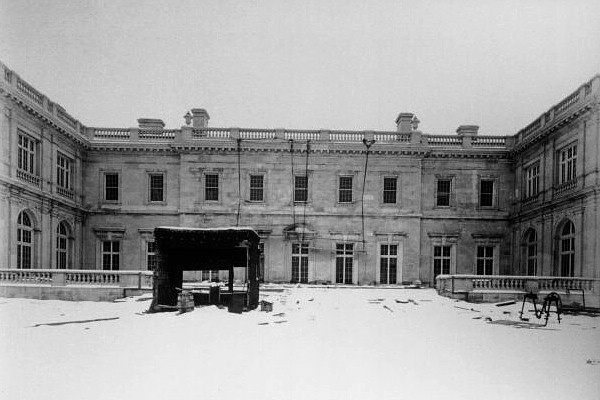 Horace Trumbauer, Whitemarsh Hall (Wyndmoor, PA: under construction, 1918.01.11)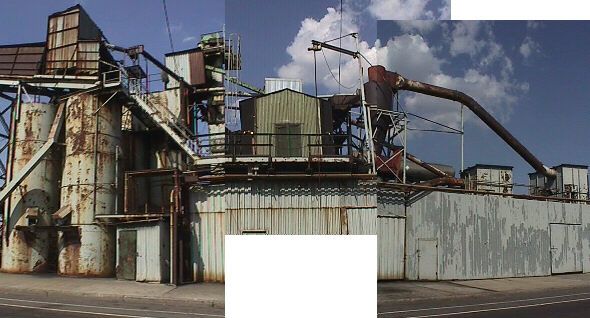 Quondamopolis 001
QUONDAMOPOLIS comprises those places that are within Quondam's image collection but no longer exist. Quondamopolis 001 was demolished sometime between 29 July 1999 and 19 March 2001.
2002.01.11 14:21
see the UNITED STATES
Even in all its decaying glory, the SS UNITED STATES is nonetheless the most impressive feature of Philadelphia's waterfront today.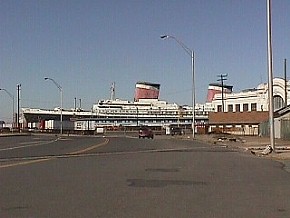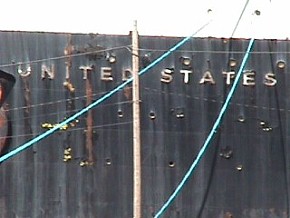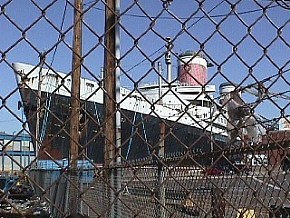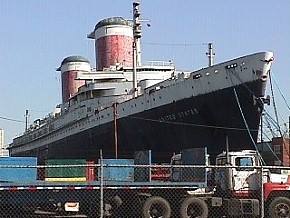 There is also www.ss-united-states.com.
I saw the SS UNITED STATES yesterday while taking my brother to see it for what was his first time in 47 years. Otto and my parents came to the United States on the United States. The images at Quondam are from 19 March 2001.
07011101 Ury House/Quondam site plan (bad) u6307


09011101 St. Agnes Basilica Santa Costanza Pantheon Courthouse Plus Ultra plans 2419i02
14011102 IQ10 Urban Components plans 2230i02
14011103 IQ09, Horti Salustiani Independence Mall model extrusion work 2431i02 b


15011101 Danteum site plan 1100x550 2165i00
15011102 Fruchter House site plan 1100x550 217ji00
15011103 Kahn's diachronic house plans 1952-67 217ji02


20011101 Villa à Garches plan work 2151i15


21011101 Castle Howard plan work images 2095i01
21011102 860 Lake Shore Drive Apartments plans elevations Farnsworth House Pruitt-Igoe Housing models iq58.11 site plan 216fi03
21011103 Villa à Garches 3rd floor plan 2151i18