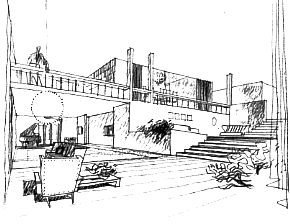 A smaller house on their estate at the edge of a formal garden on a slope.
The entrance leads to the square with the living spaces on different levels, following the natural slope.
On the upper levels, the library and dining room, with light from the roof.
On the north side of the square are built the kitchen and bedrooms on two floors.

Material will be block and stucco.
Perspecta 9/10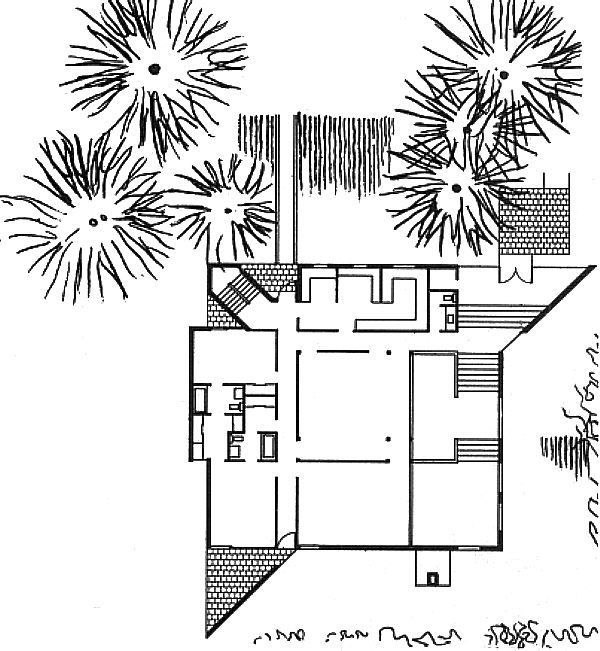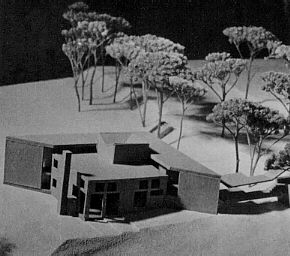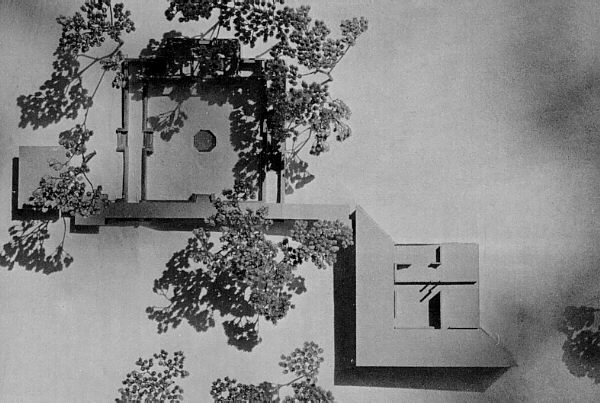 Giugola's innovative compartmentalization of the program into a 'square' served space wrapped by two wings of servant space along with the direct design relationship of the building to its site play together as a combinatory riff off of Louis Kahn's fairly recent Alder House and Goldenberg House designs.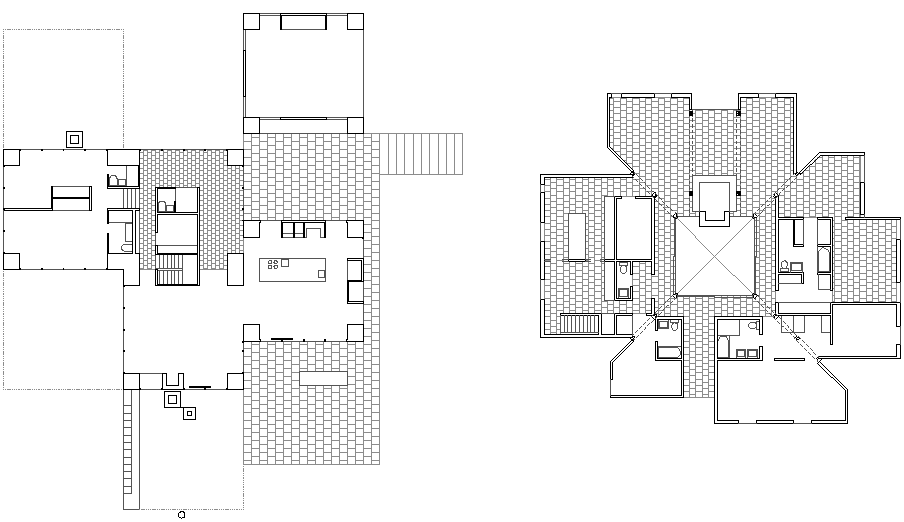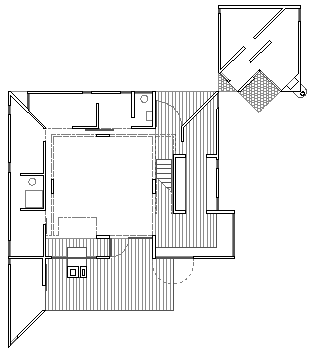 Giugola's 1978 Retreat House is a further development of the Patzau House parti