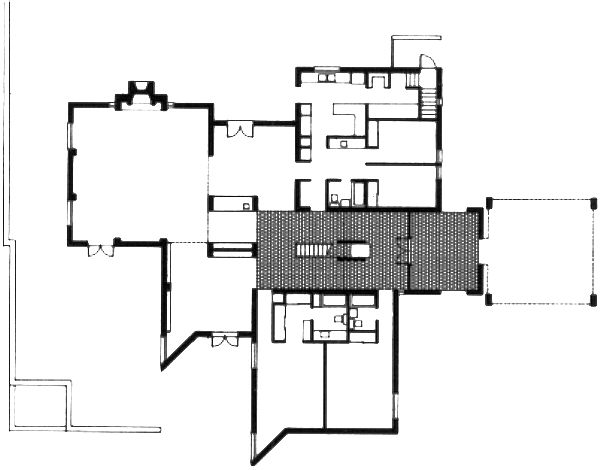 RESIDENCE FOR MRS. THOMAS WHITE
Chestnut Hill, Philadelphia
1963
Three major volumes: Living Room area - high ceiling; Bedroom area - low ceiling; Service area - low ceiling, are built in connection with threemajor volumes: Vestibule - very high, light from above; Study - walls for many books; Dining - intermediate height.
A studio is located above the entrance, very deep and low. Orientation of living, study, master bedroom toward the view.
Construction: block, stucco. A house for one person. A place for reception of guests.
Perspecta 9/10


Giurgola's planning of the White House is clearly related to Louis Kahn's Adler House, DeVore House and Goldenberg House designs.