30 March 1778 Monday
Vases, Candelabra, Grave Stones, Sarcophagi. Tripods, Lamps and Ancient Ornaments volume II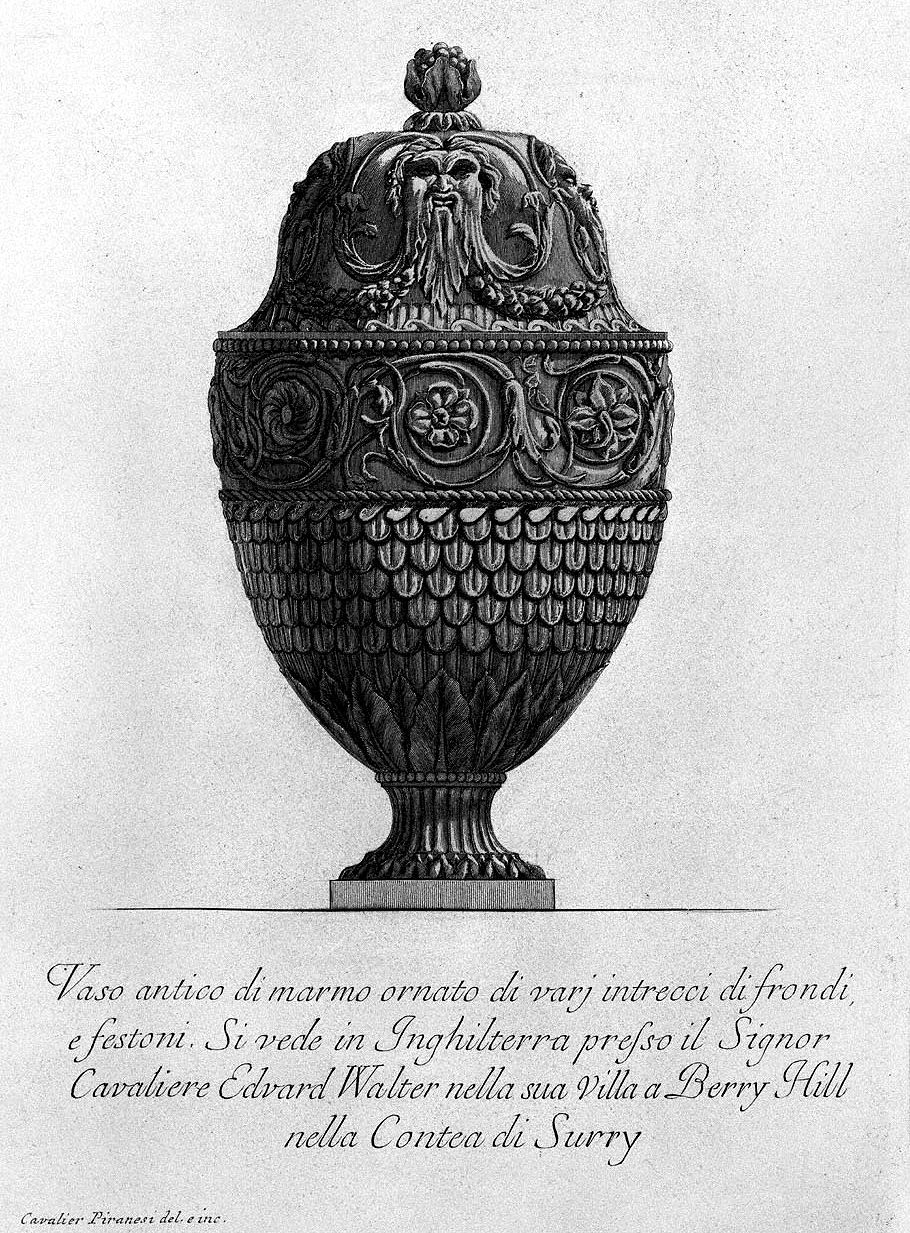 Ancient marble vase decorated with various interweaving of fronds and festoons. It is seen in England with Sir Edvard Walter at his Villa at Berry Hill in the County of Surry
Cavalier Piranesi delineated and engraved


24-25 y.o. Francesco Piranesi 1783
La Grotta di Posillipo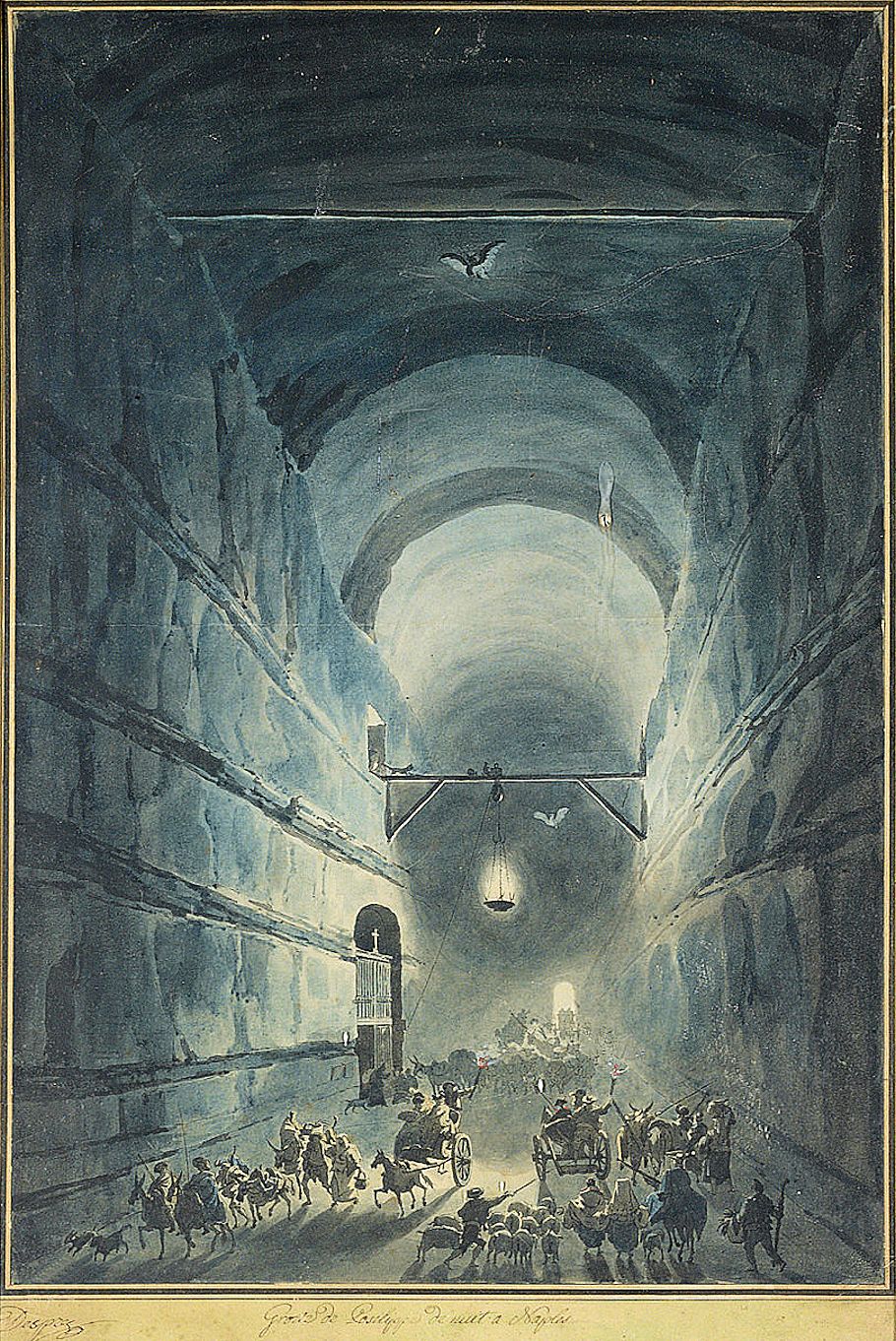 Etching by Francesco Piranesi of drawing by Louis Jean Desprez, with hand-colouring by Louis Jean Desprez.


45-46 y.o. Francesco Piranesi 1804
Calcography of the Piranesis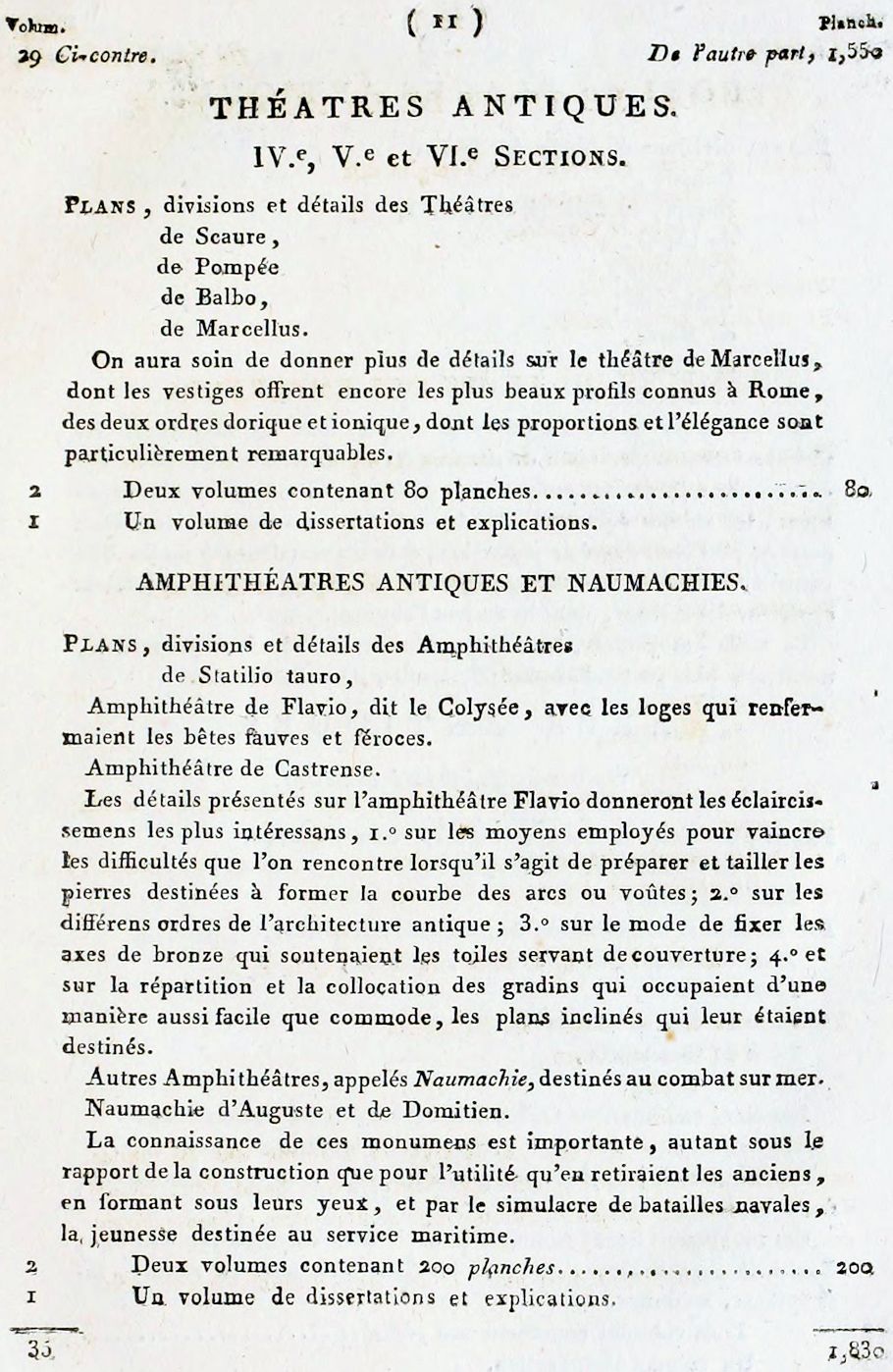 ANCIENT THEATERS.
IV, V, VI Sections.
PLANS, sections and details of the Theaters
of Scaure,
of Pompey
of Balbo,
of Marcellus.
We will take care to give more details on the theater of Marcellus, whose remains still offer the most beautiful profiles known in Rome, of the two Doric and Ionic orders, whose proportions and elegance are particularly remarkable.
Two volumes containing 80 plates.
A volume of dissertations and explanations.
ANCIENT AMPHITHEATERS AND NAUMACHIA.
PLANS, sections and details of the Amphitheaters of Statilio tauro.
Amphitheater of Flavio, known as the Coliseum, with the boxes which contained wild and ferocious beasts.
Castrense amphitheater.
Details presented on the Flavio amphitheater will give the most interesting clarifications, 1) on the means employed to overcome the difficulties encountered when it comes to preparing and cutting the stones intended to form the curve of the arches or vaults; 2) on the different orders of ancient architecture; 3) on the mode of fixing the bronze axes which supported the fabrics being used as cover; 4) and on the distribution and collocation of the steps which occupied in a way as easy as convenient, the inclined planes which were intended for them.
Other amphitheatres, called Naumachie, intended for combat at sea.
Naumachia of Augustus and Domitian.
The knowledge of these monuments is important, as much in relation to the construction as for the usefulness that the ancients derived from them, forming under their eyes, and by the simulacrum of naval battles, the youth destined for maritime service.
Two volumes containing 200 plates
A volume of dissertations and explanations.


30 March 1812 Monday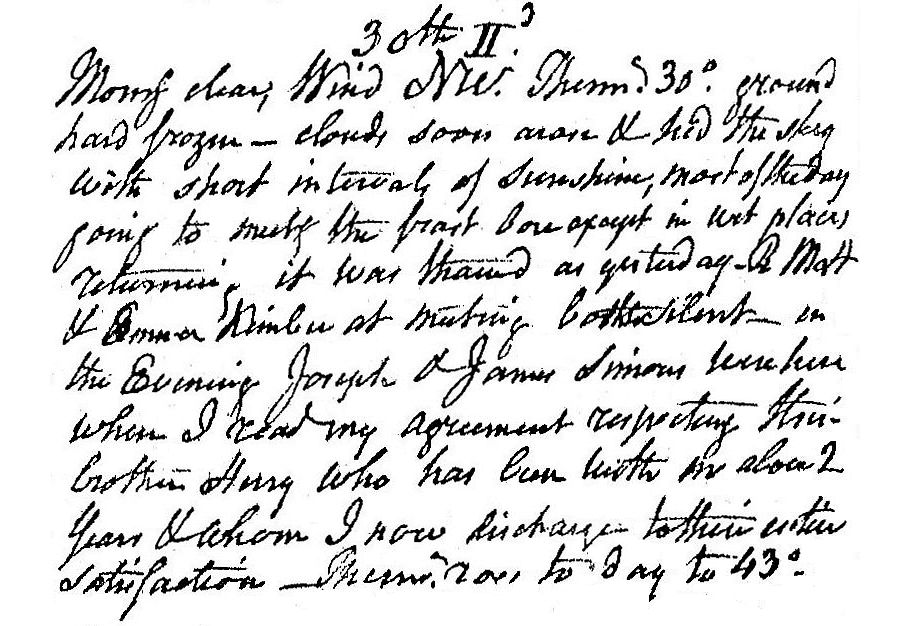 Morning clear, wind NW. Therm. 30°. Ground hard frozen -- clouds soon arose and hid the sky with short intervals of sunshine most of the day. Going to Meeting the frost .... except in wet places. Returning it was thawed as yesterday. B. Mott and Emma Kimbes[?] at Meeting, both silent. In the evening Joseph and James Simons were here when I read my argument respecting their brother Harry who has been with us[?] above 2 years and whom I now discharge to their ..... satisfaction. Therm. rose today to 43°.


30 March 2000
The City of Collective Memory
"Piranesi also borrowed the devices of Baroque scenographers, heightening the impact of his fantastical compositions of Rome by twisting and turning their viewpoints, creating a confused montage of fragments and spaces, of exaggerated proportions and depth. If Greek architecture was the epitome of purity and restraint, then Roman architecture, so Piranesi surmised, had been erected by plunderers and despoilers, and its compositional forms were not only eroded by time but compromised by choice. Roman ruins were exceptions to the ideals of purity, existing beyond any order that classicists might impose. Their mysterious allure resided instead within irrational and archaic realms. So Piranesi, a bricoleur in search of new orders and new inventions, turned away from those who poked around for the origins of architecture among its ornaments and stones and reached beyond the contemporary zeal for restoration. He moved instead into an arbitrary, utopian, and entirely imaginary sphere of subjective experience. Fantasy holds an essential role in any "analogous city" view, for fantasy is the mediator between an archeologist's mind bent on exploring roots and remnants of antiquity and a creative imagination that quotes and remembers only arbitrary and unrelated fragments and traces. Through incongruous recombinations and imaginary superimpositions, Piranesi diverted architectural symbols from their original meaning. He played an enigmatic game of architectural writing in which reality and the imaginary are confused."
M. Christian Boyer, The City of Collective Memory : its historical imagry and architectural entertainments (Cambridge, MA: The MIT Press, 1994), pp. 176-8.


30 March 2001
Re: quaestio abstrusa
I found the phrase in the English to Latin section of a pocket Latin/English dictionary. I was looking up the Latin word for puzzle and 'quaestio abstrusa' was the first entry.
abstrusus, abstursa, abstrusum is the Latin adjective for hidden, concealed and quaestio is a seeking, an inquiry, a questioning.


30 March 2021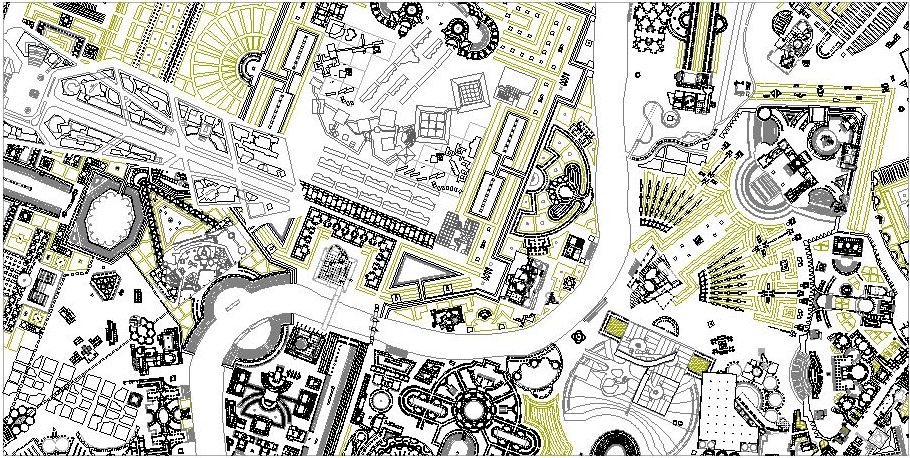 novel architecturale iqq19 plus ultra plans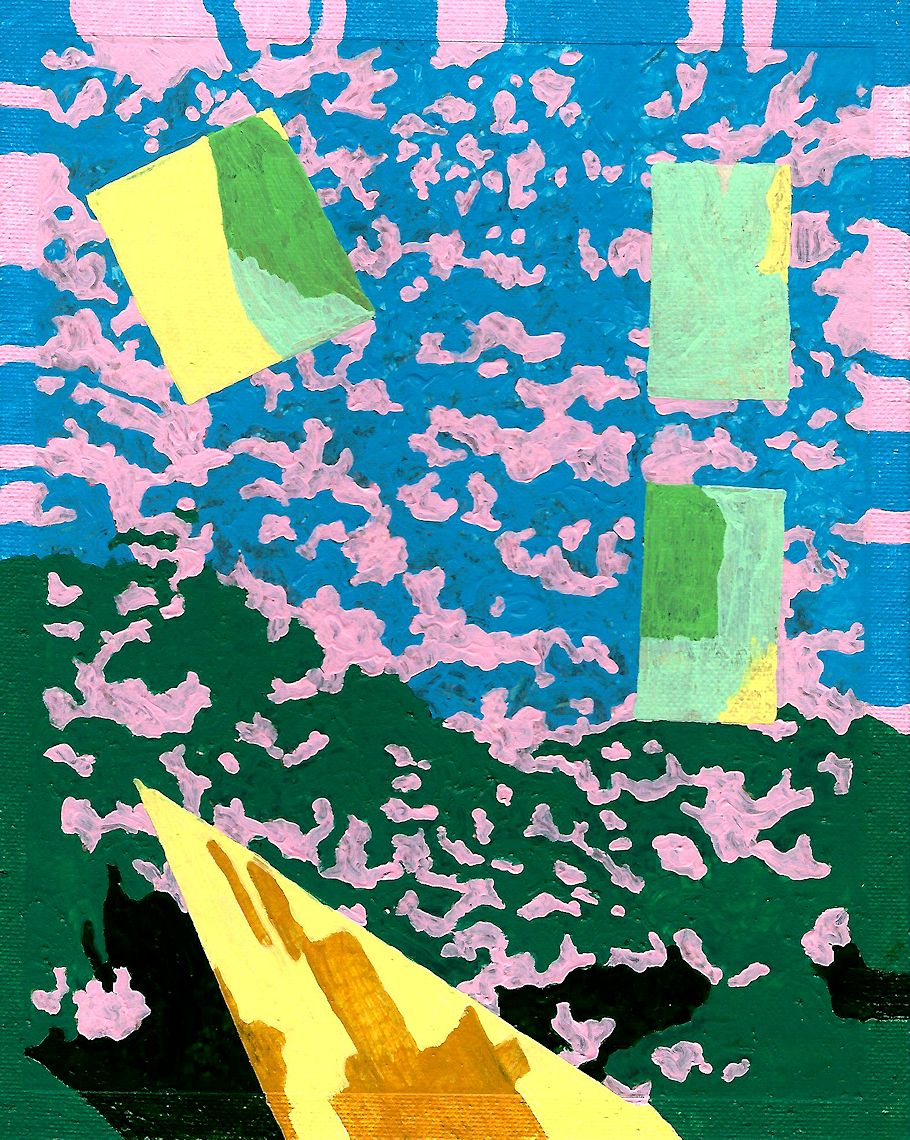 30 March 2023 Thursday

Because of Piranesi's Ichnographia Campus Martius, there's a lot more to say about the Temple of Janus which is now S. Nicola in Carcere. There's no question that Piranesi knew this building, and he also knew the historical significance of this very site in ancient Roman times. In the Ichnographia, this is where Piranesi places the otherwise elusive Triumphal Gate in the Servian Wall, where the Triumph leaves the Campus Martius and enters Rome proper at the Capitoline Hill. But Piranesi also adds more significance. The point of departure is marked by the plan of a four-fronted Templ. Jani, and to the east is the plan of a two-fronted Aedes Jani. In reality, it is the Aedes Jani which S. Nicola in Carcere embeds. Hence, Piranesi provides both the reality and an extra sign that, with Constantine's triumph over Maxentius, the Triumph no longer entered the "city" at the Capitoline Hill, but proceeds rather to the Vatican Hill where the Apostle Peter is/was buried.

To be edited and continued.