18 April 1778 Saturday
Vases, Candelabra, Grave Stones, Sarcophagi. Tripods, Lamps and Ancient Ornaments volume II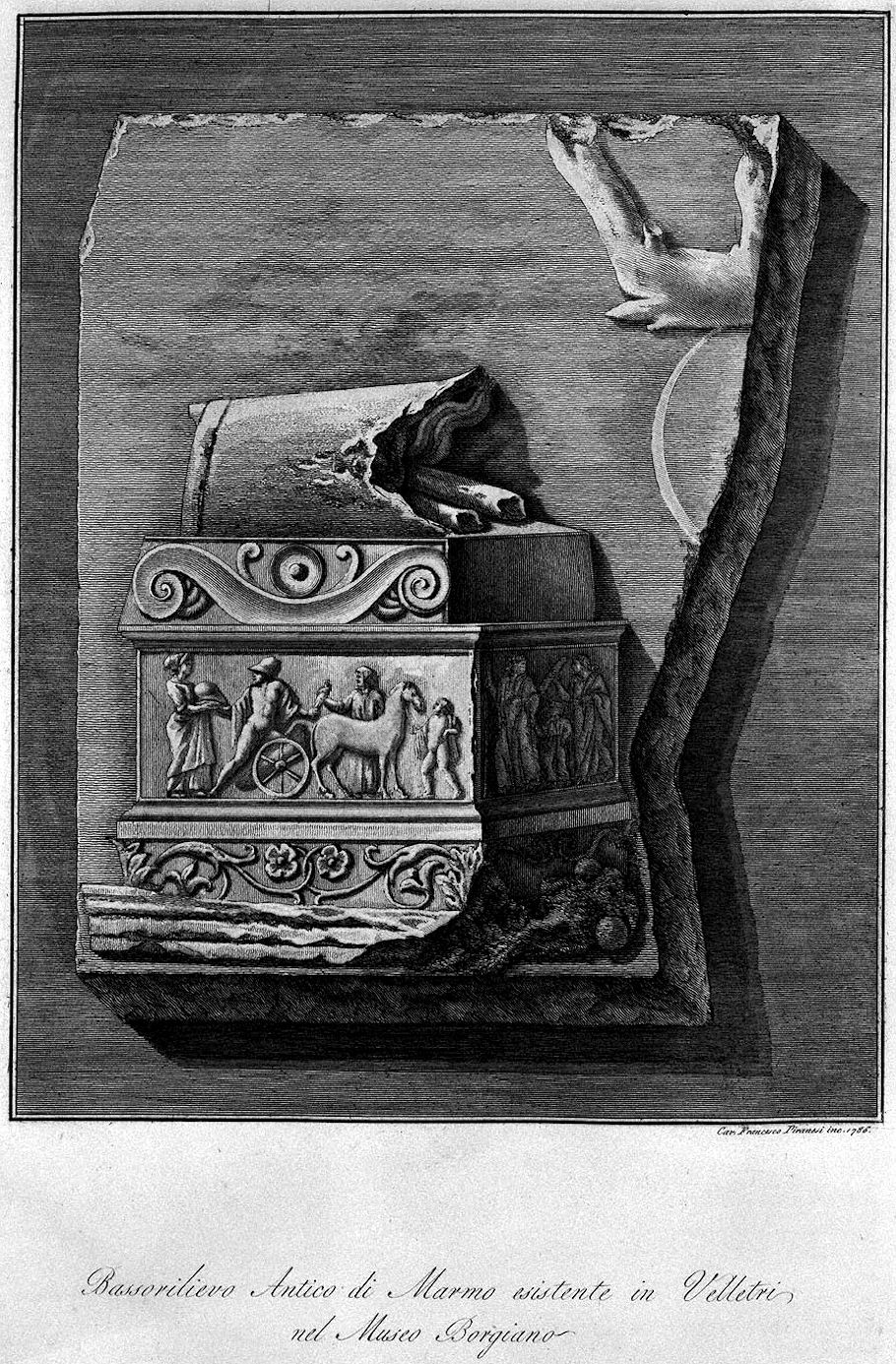 Ancient marble bas-relief existing in Velletri in the Borgiano Museum
Cav. Francesco Piranesi inc. 1786.


22-23 y.o. Francesco Piranesi 1781
Collezione delle piu belle statue di Roma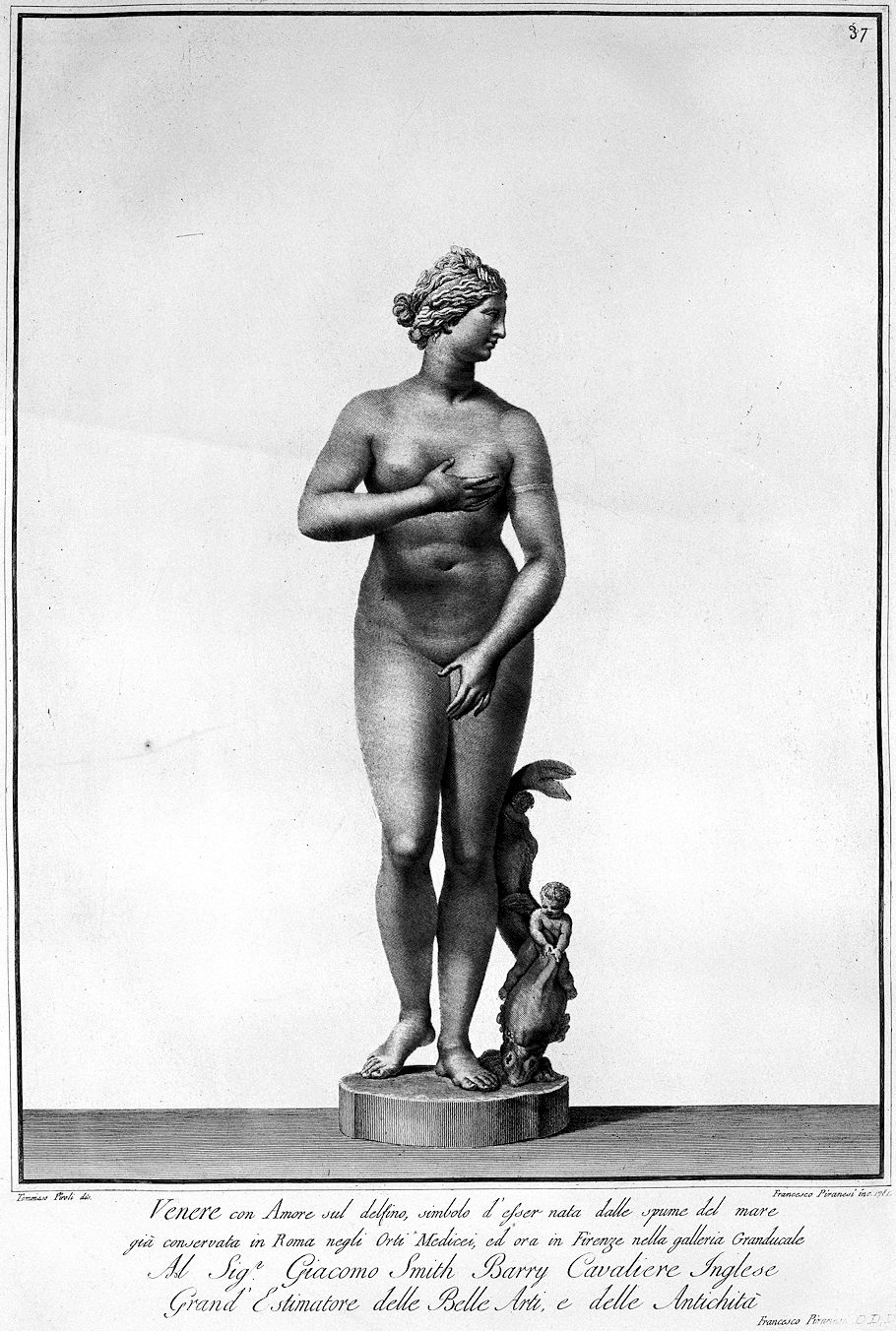 Venus with Cupid on the dolphin, symbol of having been born from the foam of the sea
formerly conserved in Rome in the Orti Medicei, and now in Florence in the Granducale gallery
To Mr. James Smith Barry English Knight
Grand Appreciator of Fine Arts and Antiquities
Francesco Piranesi D.D.D.
Tommaso Piroli drawn Francesco Piranesi engraved 1781.


18 April 1812 Saturday



A light fog soon elevated, wind SW, temperature 58°. The inflammation about my eye dissipated and the swelling descended. Therm. rose to 74°. Nest week being the yearly Meeting, my wife and I left home about 4 PM, reached town before 6. Stayed the evening at SL's.


18 April 1999
tsPOWa
The Saintly Patronessing of Women Architects: Reconstructing the Practice of Flavia Julia Helena Augusta
Would the history of architecture significantly transform after acknowledging that the first master architect of Christianity was a woman?
Does it indeed matter whether Christianity's initial monuments were the design and plan of a woman?
Is there even a woman in history that could fulfill such a high and powerful role?
The simple answer to all three of the above questions is a resounding yes.
Yes, the history of architecture would significantly transform if the first master architect of Christianity was a woman because such an acknowledgment would profoundly effect architecture's entire future.
Yes, it does indeed matter if Christianity's first monuments were planned and designed by a woman because architectural history has yet to ascribed such a dominant position to a woman, and, moreover, the presence of a leading woman architect within the context of early Christianity only compounds the implications of origin with regard to such a pivotal point in not only architectural history, but in all history.
Yes, the woman in history that could fulfill the role of Christianity's first master architect is Flavia Julia Helena Augusta, the mother and empress dowager to Constantine the Great, otherwise know as Saint Helena.


18 April 2017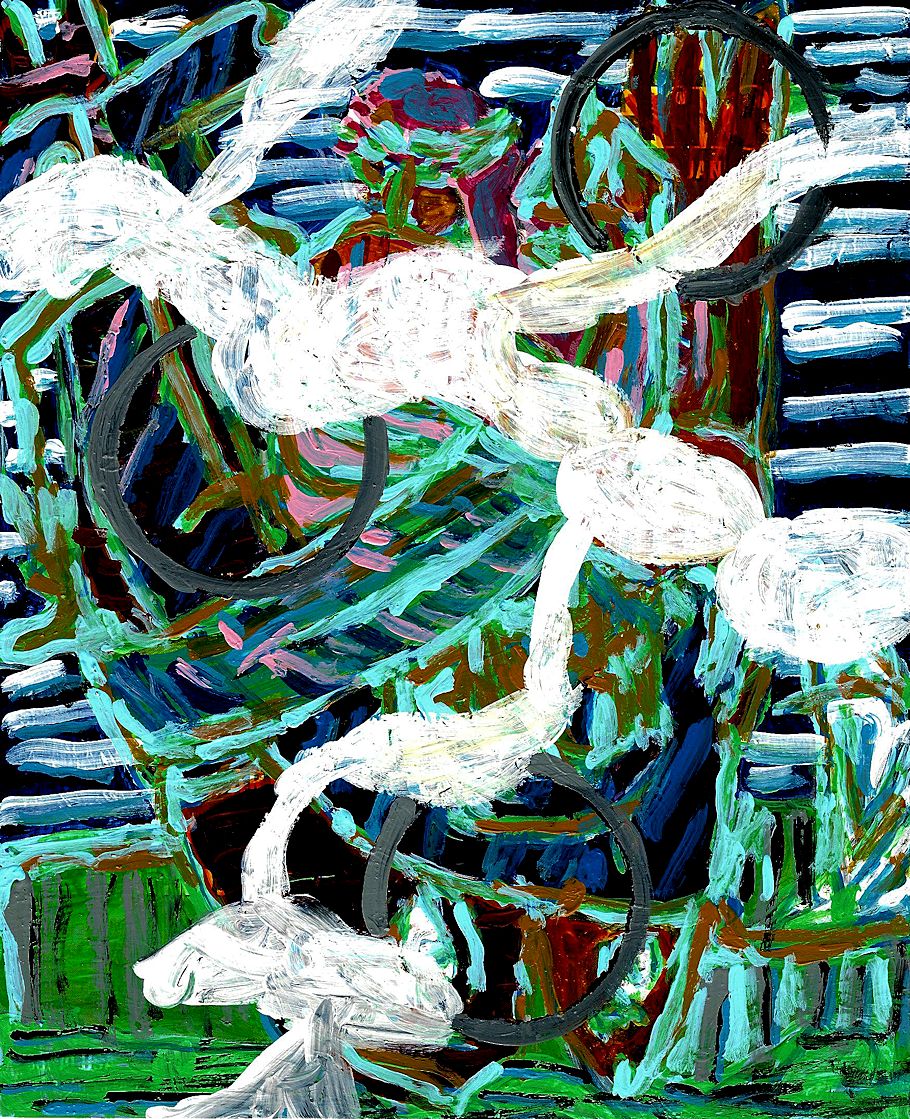 zero two three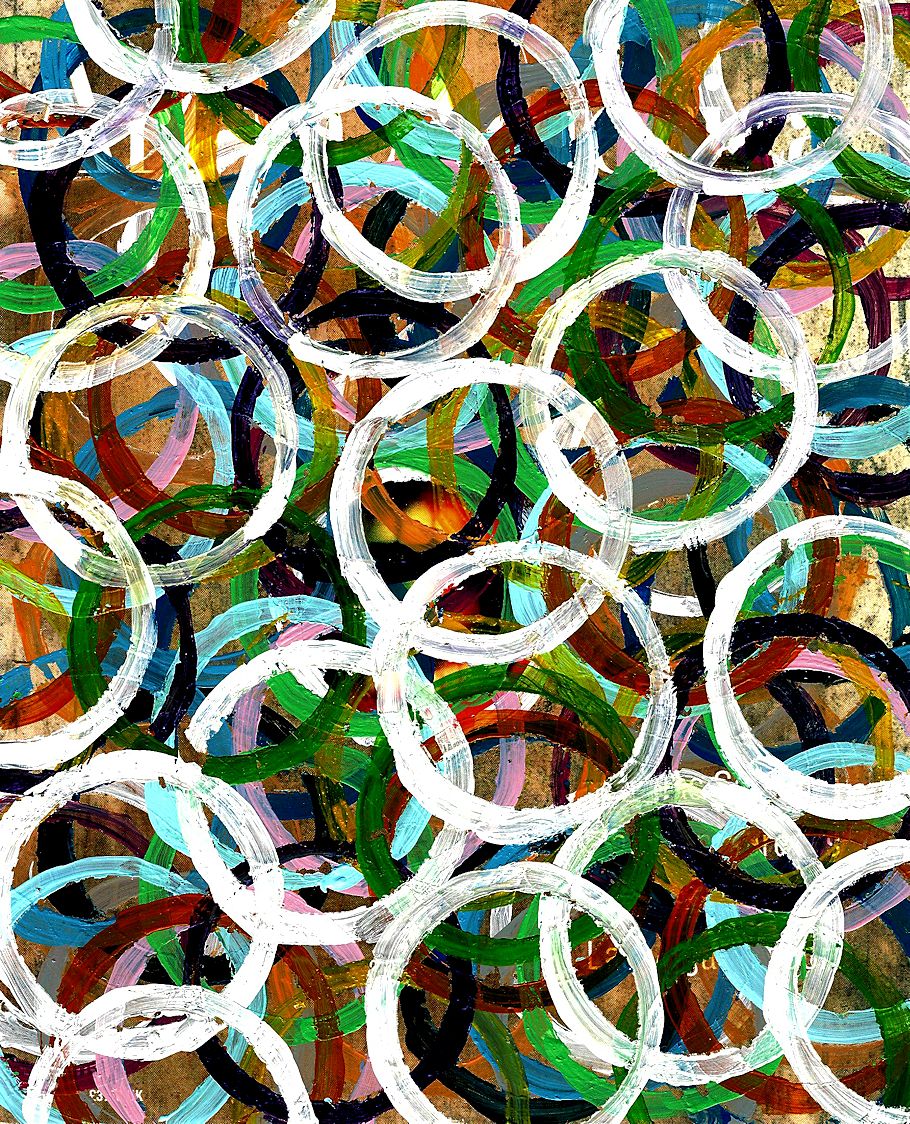 zero two four


18 April 2023 Tuesday

Eutropia and Hélène Gregoroffsky Fisher are the "bookends" of The Discovery of Piranesi's Final Project.

Eutropia because she's the mother of Maxentius whose circus is the inspiration of Piranesi's Ancient Circuses, and Eutropia because she troped ancient circuses into Circus Martyriums.

Hélène Gregoroffsky Fisher because she came to America via Philadelphia and brought her version of a first modern woman with her.

And, because there's also a woman at the exact center of Piranesi's final project, Laura Piranesi.