24 April 1778 Friday
Vases, Candelabra, Grave Stones, Sarcophagi. Tripods, Lamps and Ancient Ornaments volume II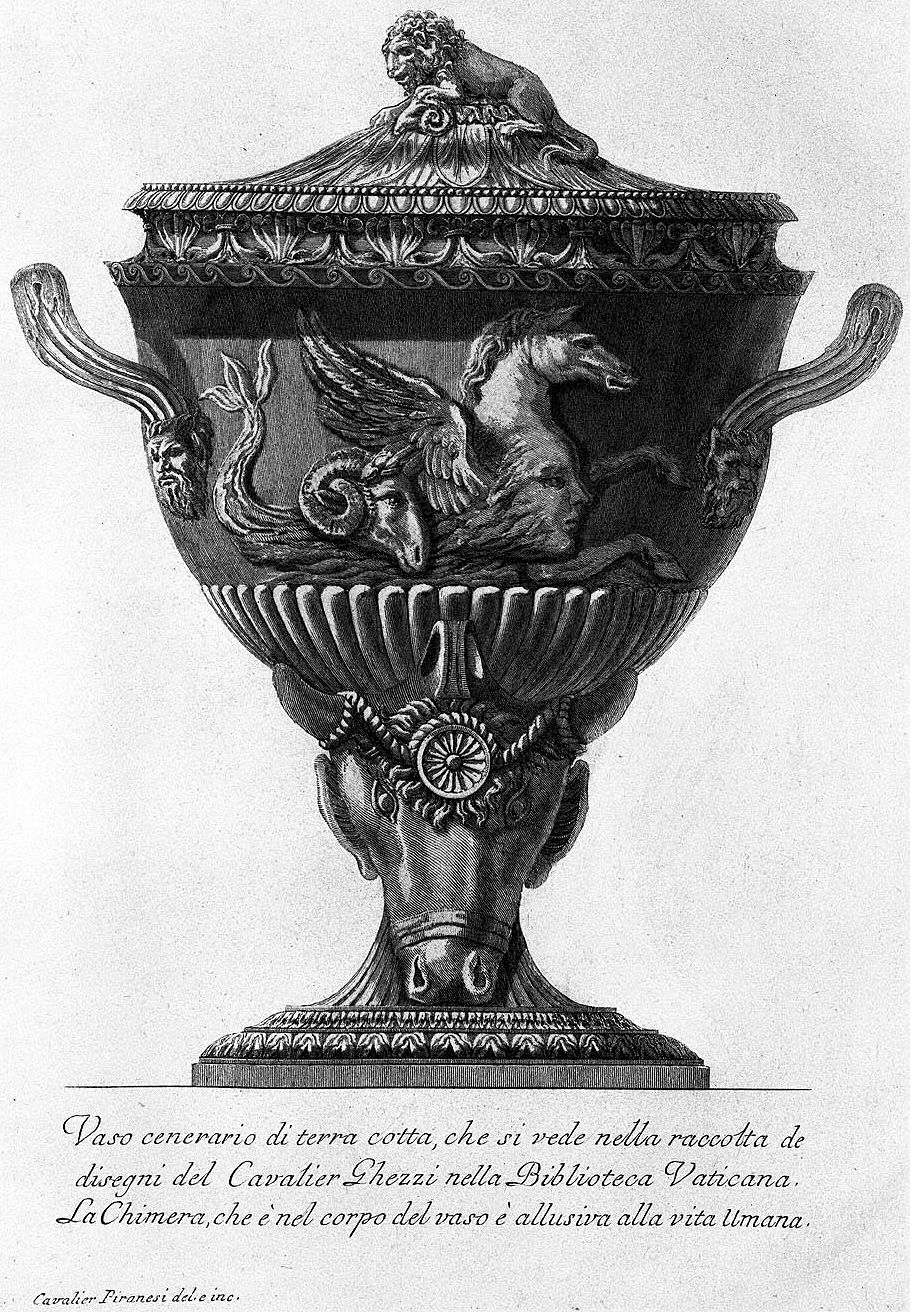 Terracotta cremation ash vase, which can be seen in the collection of drawings by Cavalier Ghezzi in the Vatican Library. The Chimera, which is in the body of the vase, alludes to human life.
Cavalier Piranesi drawn and engraved


23-24 y.o. Francesco Piranesi 1782
Collezione delle piu belle statue di Roma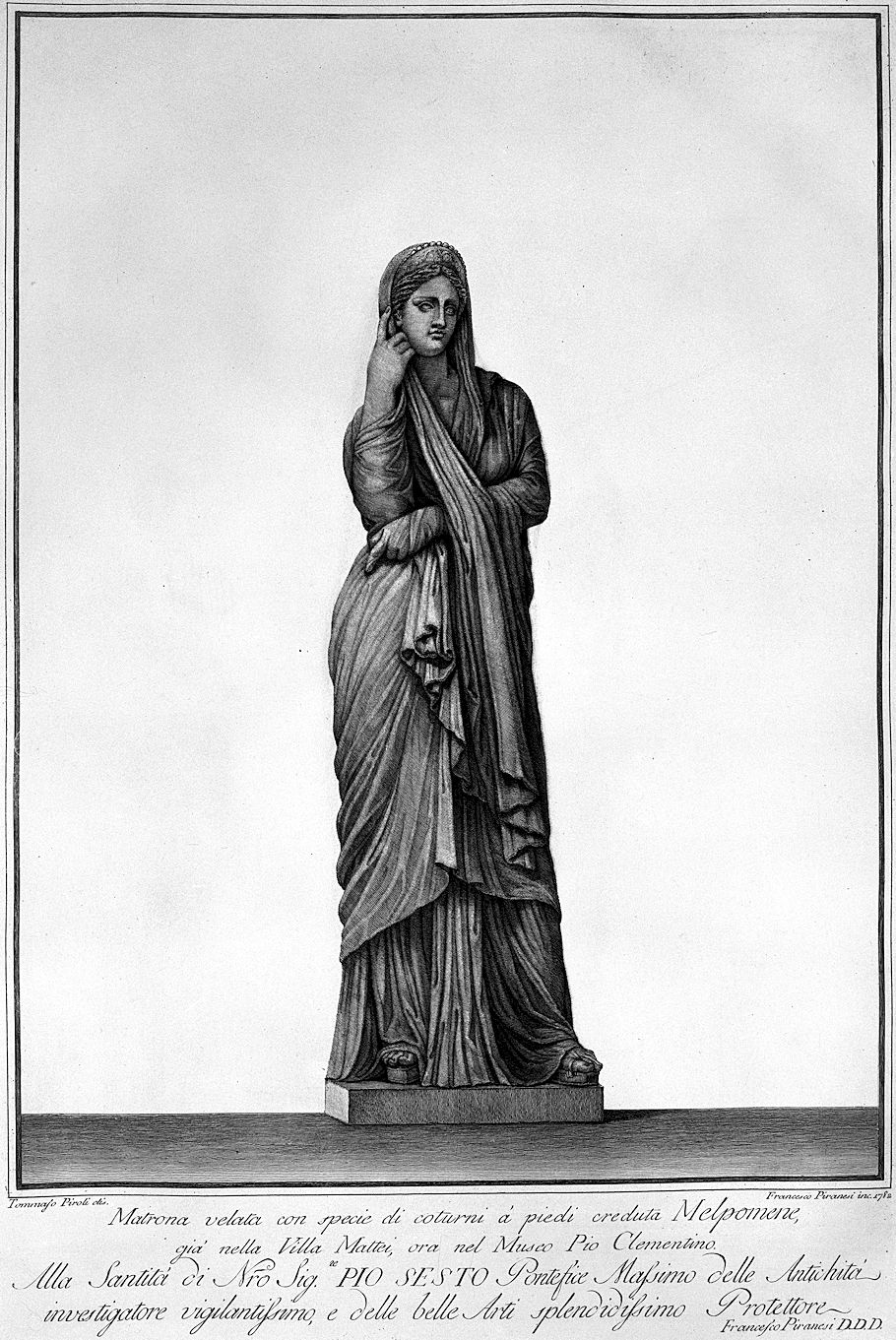 Veiled matron with a kind of buskin on her feet, believed to be Melpomene, formerly in the Villa Mattei, now in the Pio Clementino Museum.
To the Holiness of Nro Sig.re PIO SIXTO Pontifex Maximus of Antiquities most vigilant investigator, and of the fine Arts Most splendid Protector
Francesco Piranesi D.D.D.
Tommaso Piroli drawn Francesco Piranesi engraved 1782.


24 April 1812 Friday



Morning fair, wind Eerly, came round by S to SW. Temperature not observed. Attended Meeting twice, dined at JL's, took tea at JL Fisher's, D. Logan and her son Algernon[?].


24 April 2023 Monday

SL 11:11 PM
Guess what...some of my very best work will be part of an exhibit this summer at the House of Culture, Moscow.

AK 11:16 PM
No way?!
From that email I got?
I hope youíre not a Russian spy but thatís epic.

SL 11:21 PM
Yes, yes, and not a spy. I canít believe Iím not bursting at the seams...theyíre featuring my theory of chronosomatics, The Timepiece of Humanity. Andrew, yes epic. Iím tearing up a little now. I almost called you today but it was too busy here with my brother.