23 April 1778 Thursday
Vases, Candelabra, Grave Stones, Sarcophagi. Tripods, Lamps and Ancient Ornaments volume II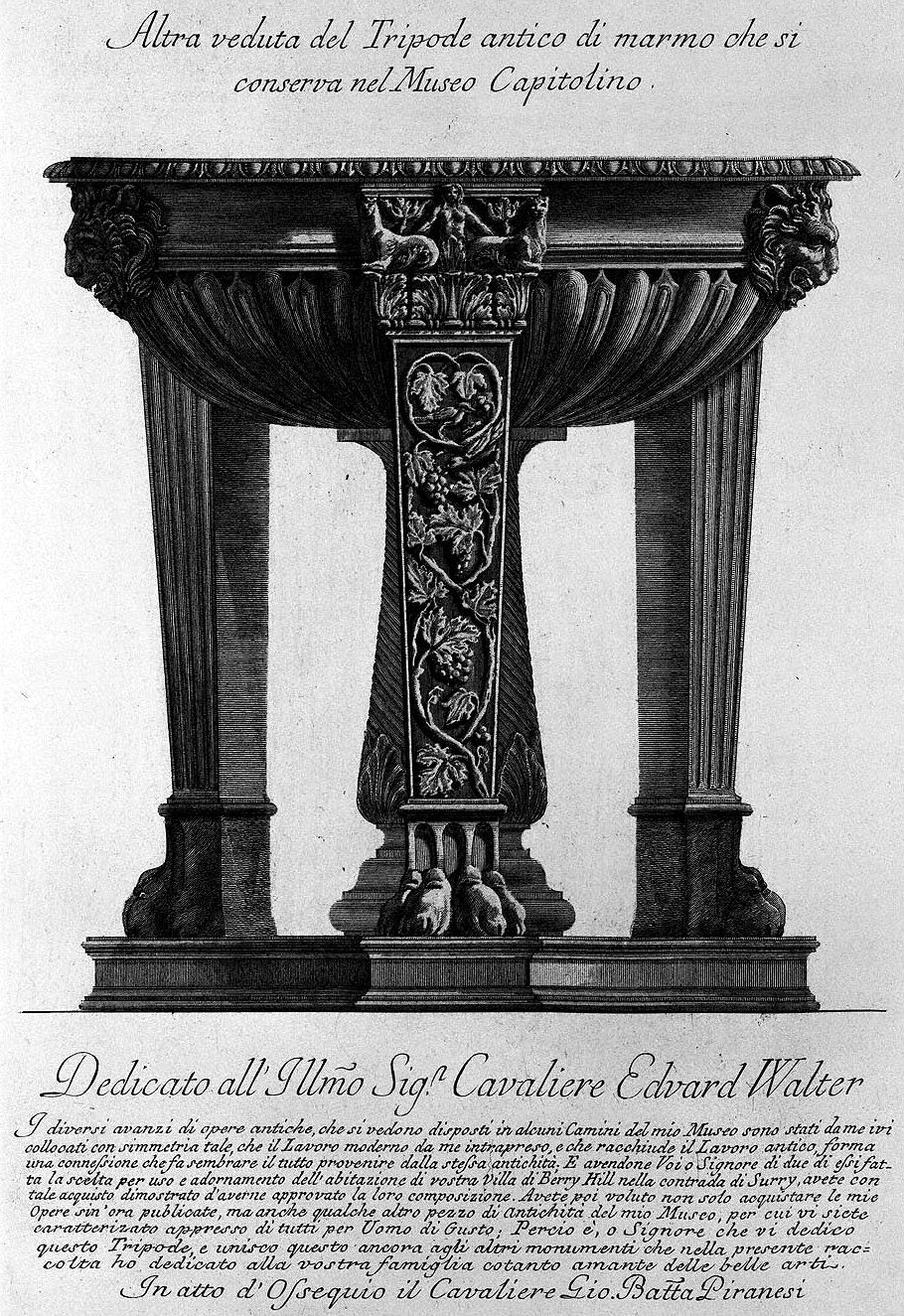 Another view of the ancient marble tripod which is kept in the Capitoline Museum.
Dedicated to the most Ill(ustrix) Knight Edward Walter
The various remains of ancient works, which can be seen arranged in some Fireplaces of my Museum, have been placed by me there with such symmetry, that the modern Work undertaken by me, and which encompasses the ancient Work, forms a connection that makes the whole seem to come from the same antiquity. And you having made the choice of two of them, sir, for the use and adornment of the dwelling of your Villa of Berry Hill in the Surry district, you have by this purchase shown that you approved their composition. You then wanted not only to purchase my Works published up to now, but also some other piece of Antiquity from my Museum, for which you are characterized above all as a Man of Taste; Therefore it is, O Lord, that I dedicate this tripod to you, and I join this one again to the other monuments that in the present collection I have dedicated to your family, such a lover of the fine arts.
In deed of Obsequiousness the Knight Gio. Batt(ist)a Piranesi
Cavalier Piranesi F.


23-24 y.o. Francesco Piranesi 1782
Collezione delle piu belle statue di Roma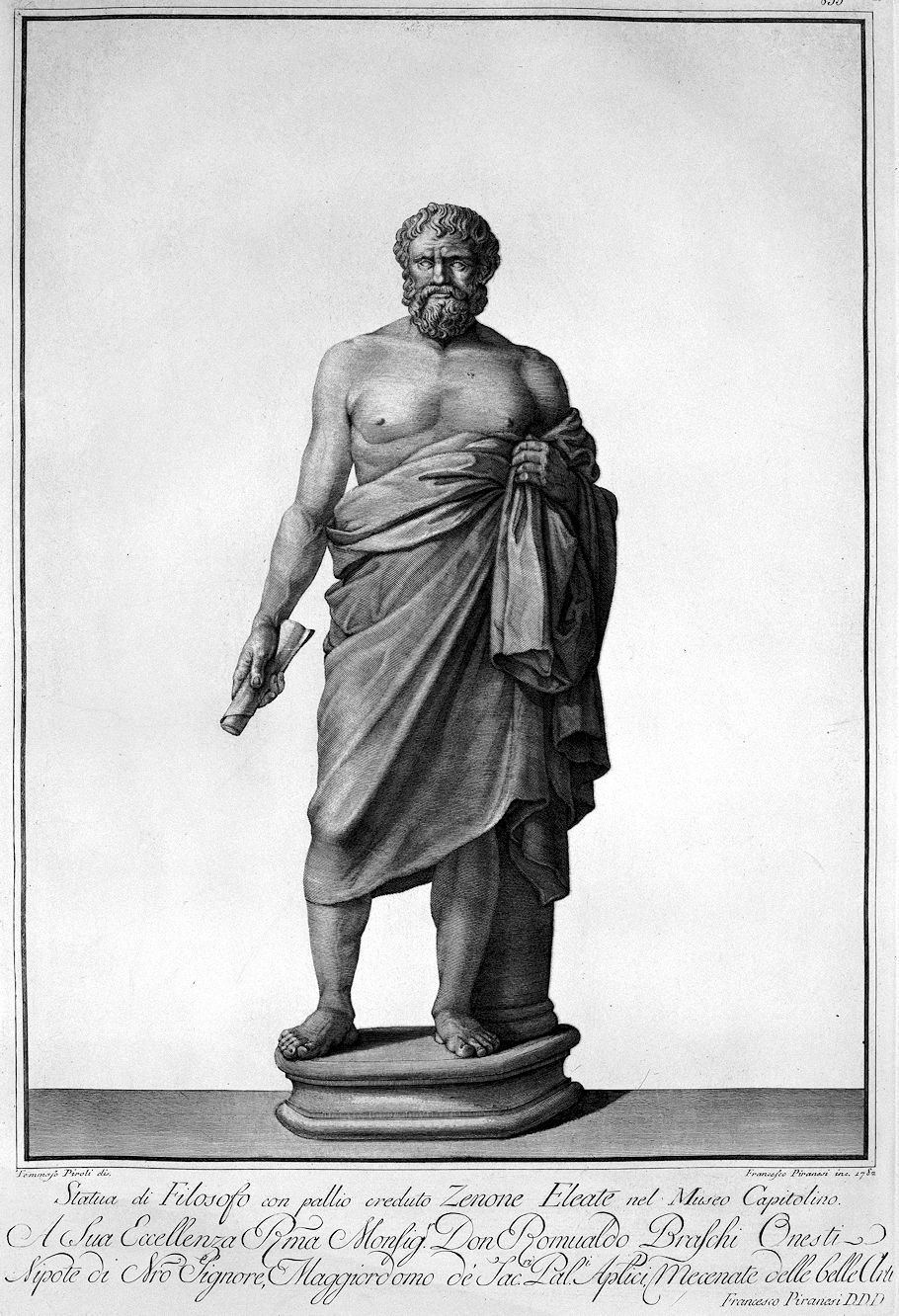 Statue of Philosopher with pallium believed to be Zeno Eleate in the Capitoline Museum.
To His Excellency Most Reverend Monsignor Don Romualdo Braschi Onesti Nephew of N(ost)ro Sigore, Butler of the Sacred Pal.i Ap(osto)lici, Patron of the Fine Arts.
Francesco Piranesi D.D.D.
Tommazo Piroli drawn Francesco Piranesi engraved 1782.


23 April 1812 Thursday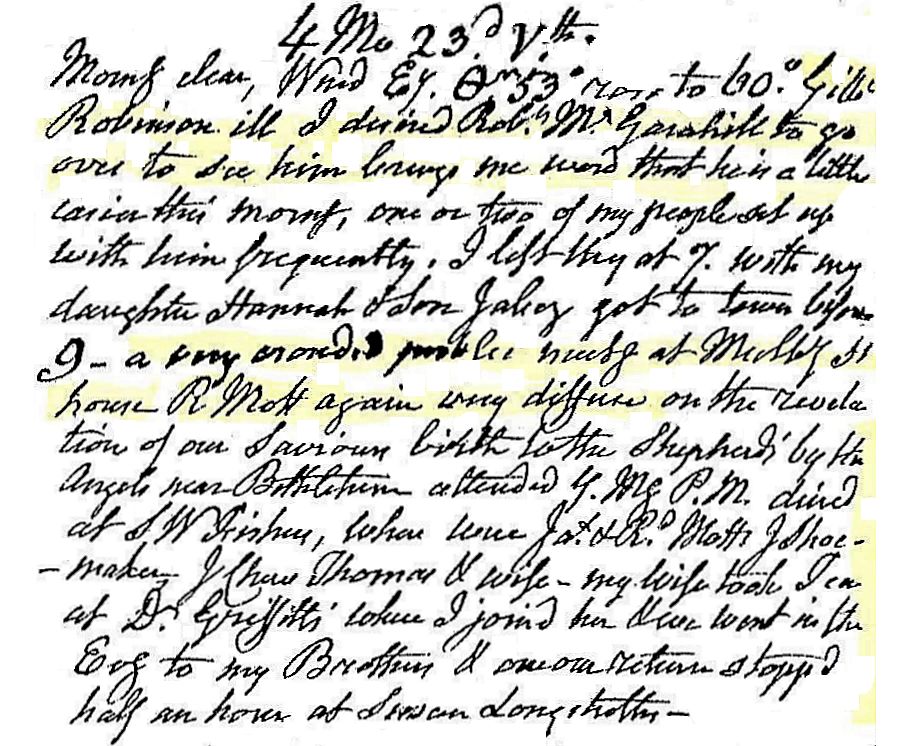 Morning clear, wind Eerly. Temperature 53° rose to 60°. Gilbert Robinson ill, I desired Robinson's Mr. Garahill to go over to see him, brings me word that he is a little easier this morning. One or two of my people sit up with him frequently. I left Ury at 7 with my daughter Hannah and son Jabez. Got to town before 9. A very crowded public Meeting at Mulberry St. house. R. Mott again very diffuse on the revelation of our Saviour's birth to the shepherds near Bethlehem attended by G.Mg.[?] P.M. dined at SW Fisher's where were J and R Mott, J Shoemaker, J Chase, Thomas and wife. My wife took tea at Dr. Griffith's where I joined her, and even went in the evening to my brother's and on our return stopped half an hour at Susan Longstreth's.


23 April 1998
Plotina - the wife of Trajan
...the Templ. Plotinae at the east end of the axis of life is dedicated to Plotina, the wife of Trajan, and also the adoptive mother of Hadrian. This fits perfectly with the Imperial genealogy that is already apparent along the axis of life. Furthermore, the introduction of a "mother figure" directly on the axis of life consummates the notion of procreation that is already present.
...speculate that Piranesi is perhaps suggesting that there may have been some "incest" between Hadrian and Plotina.
the Ichnographia as [reenactment] "theme park"
I have mentally played with the notion of the Ichnographia being used (perhaps for the first time) as a "guide map." Using the Ichnographia as a guide would seem ridiculous to most because the large plan has always been dismissed as a pure fantasy. It can act as a guide, especially if one is aware of the textual background of the plan, meaning the historical texts which describe ancient Rome.
Along these lines, I came up with the idea of looking at the Ichnographia as a ancient Roman theme park--a virtual place where one can vicariously experience the ancient city as well as learn about the history of the city. I am not at all a fan of late 20th century theme parks, but their "virtuality" has not escaped me either. Judging by what is created today in terms of simulacra and mass entertainment, it is as if the Ichnographia is like their uncanny prototype.
The themes Piranesi uses are numerous:
a. the Imperial genealogy of both the Bustum Augustii and the Bustum Hadriani.
b. the forward and backward "ride" of the Triumphal Way.
c. the military themes along the Equirius.
d. the numerous garden designs
e. the nemus Caesaris and the Bustum Hadriani
In a way, the whole typological catalogue is nothing but one variation of a theme after another.
In no way do I want to cheapen my interpretation of the Campo Marzio by relating it to modern theme parks, but the fact remains that there are similarities. Does this mean that Piranesi is yet again (200) years ahead of his time in terms of planning? Does this correlation shed new light on the present relevance of the Ichnographia as a planning paradigm that prophetically explains architecture's state as well as shed light on the future? These are certainly questions that I never expected to be asking myself, yet I have thought about the possible urban design relevance of the Ichnographia for today, but not from the point of view of modern theme parks.
I guess this is just another issue to consider, but it is also a very far reaching one because of the implications toward a possible understanding of the future of architecture.


23 April 2002
Re: losing losing it (whatever it is)
Assimilation and metabolizing of received data is how I mostly operate now.


23 April 2005
AN ARCHITECTURE OF REMOVEMENT
"If someone in the museum was truly interested in my work they would let me cut open the building. The desire for exhibiting the leftover pieces hopefully will diminish as time goes by. This may be useful for people whose mentality is oriented toward possession. Amazing, the way people steal stones from the Acropolis."
Gordon Matta-Clark, February 1978.


23 April 2017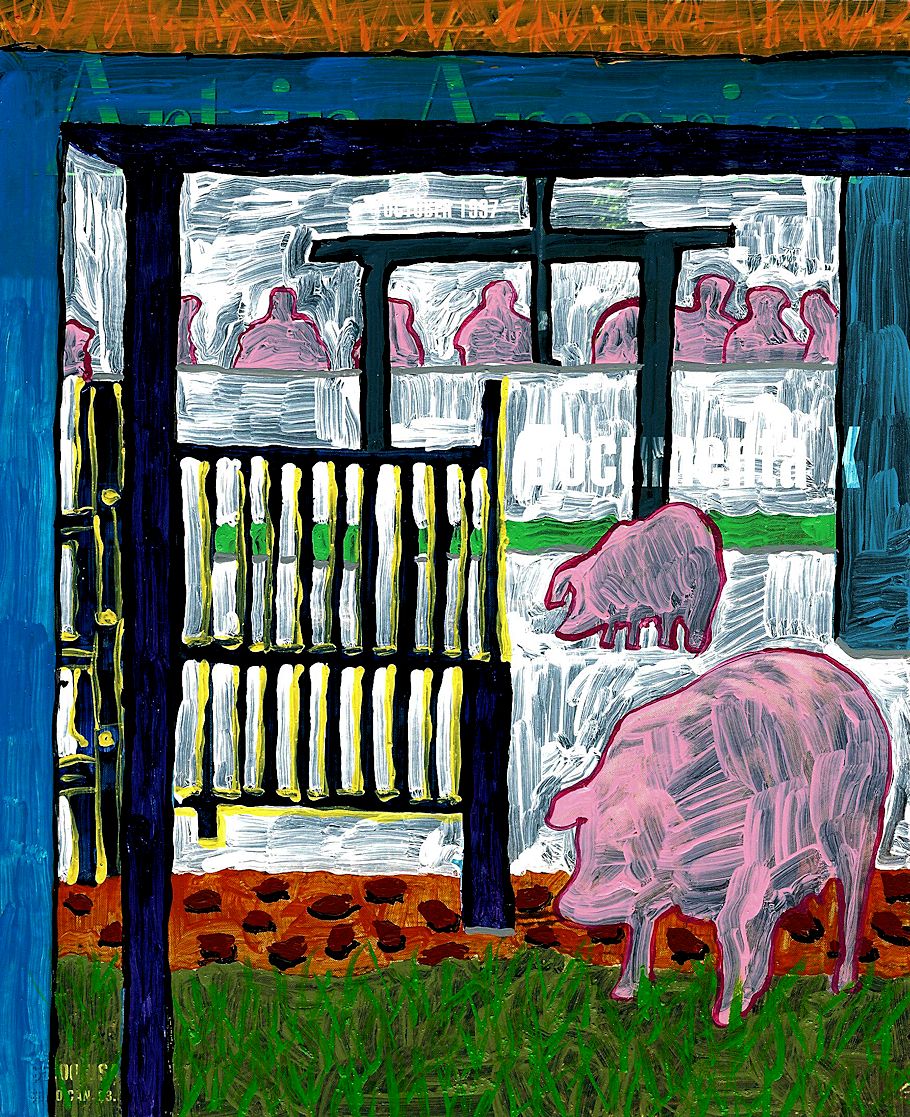 zero three one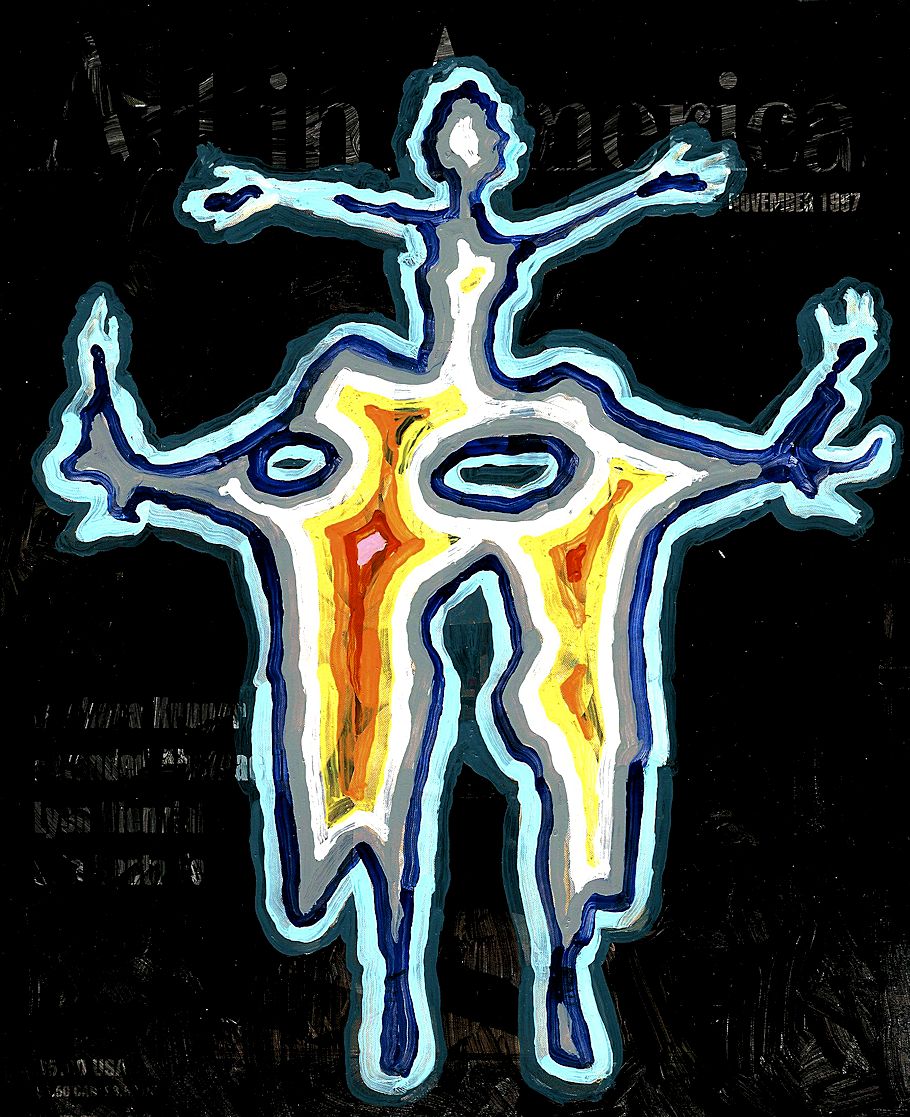 zero three two


23 April 2023 Sunday

Excerpt from an email sent today:

I still have to compose my ideas, which I hope to send to you within the coming week, but I can start with the following anecdote:
Although I had no name for it at the time, the theory of chronosomatics first occurred to me in 1981, when I was living and working in Washington DC for the summer. It was not till years later that I first read the phrase "a timepiece of humanity" within a translated excerpt from Velimir Khlebnikov's The Tables of Destiny published in October 27. It immediately occurred to me that I too have been thinking about and formulating a "timepiece of humanity," and that's when I began to write my ideas down.