8 December 1778 Tuesday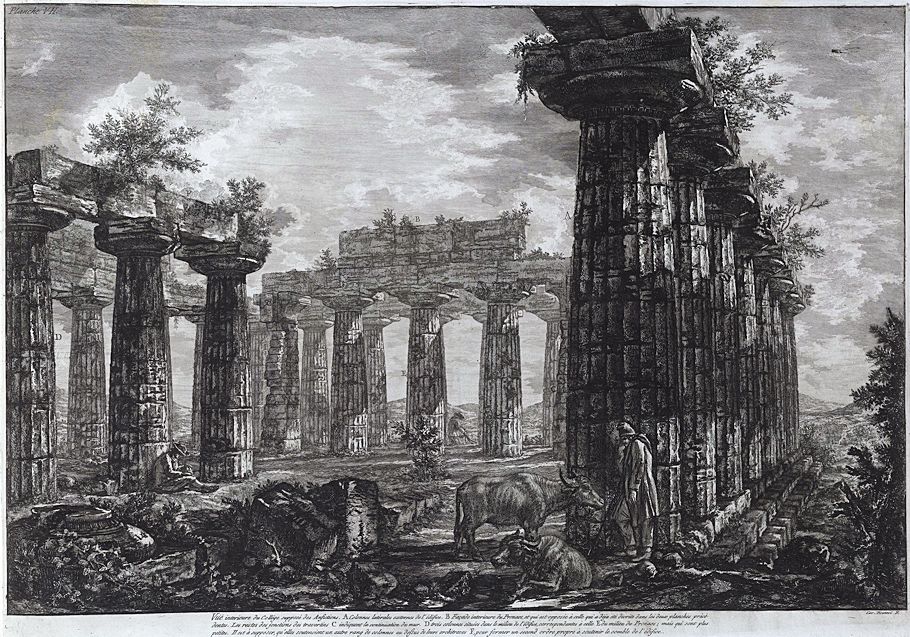 Vuë interieure du Collége supposé des Anfictions. A Colonnes latérales externes de l'édifice. B Façade interieure du Pronaos, et qui est opposée à celle qui a dêja été décrite dans les deux planches précédentes. Les restes des jonctions des travertins C indiquent la continuation du mur. D trois colonnes situées dans le milieu de l'édifice, correspondantes à celle E du milieu du Pronaos; mais qui sont plus petites. Il est à supposer, qu'elles soutenoient un autre rang de colonnes au dessus de leur architraves F, pour former un second ordre propre à soutenir le comble de l'édifice. Cav. Piranesi F.
Interior view of the supposed College of Anfictions. A External side columns of the building. B Interior facade of the Pronaos, and which is opposite to that which has already been described in the two preceding plates. The remains of the junctions of the travertines C indicate the continuation of the wall. D three columns located in the middle of the building, corresponding to that E of the middle of the Pronaos; but which are smaller. It is to be supposed that they supported another row of columns above their architraves F, to form a second order capable of supporting the roof of the building.


8 December 1812 Tuesday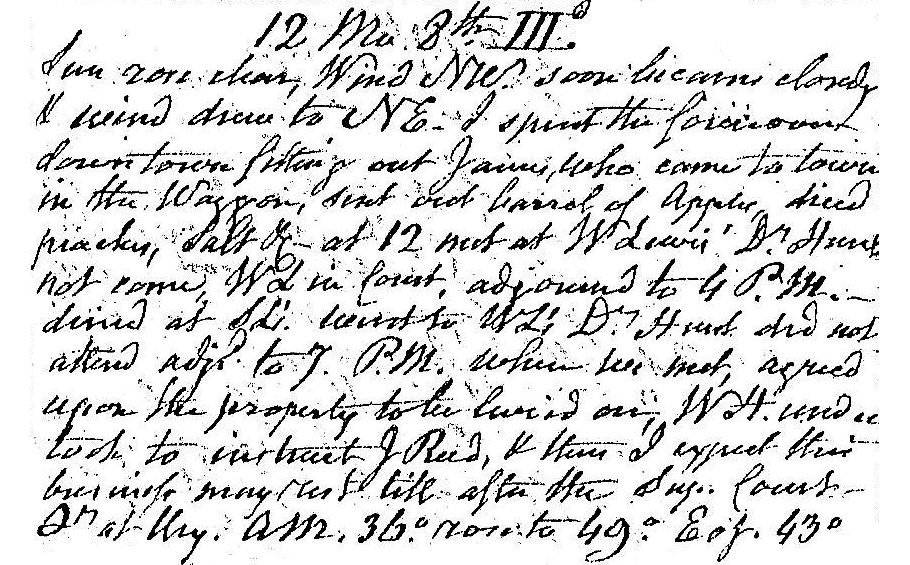 Sun rose clear, wind NW, soon became cloudy and wind drew to NE. I spent the forenoon downtown fitting out Janus, who came to town in the wagon, Sent out barrel of apples, dried peaches, salt, etc. At 12 met at W. Lewis's, Dr. Hunt did not attend, adjourned to 7 PM when we met, agreed upon the property to........., W.H. undertook to instruct J. Reed, and then I expect this business may rest till after the Supreme Court. Temperature at Ury AM 36 degrees rose to 49 degrees, evening 43 degrees.


8 December 2001
8 December 2001
I went to the Free Library Central to record data on S. Croce in the Corpus B. I got all I needed; it is a very good documentation. Coincidentally found The Geometry of Love, which is all about St. Agnes Outside the Walls; a great book/find.
At home, thought of the likely reversal of only women allowed in the Helena Chapel on 20 March.


8 December 2014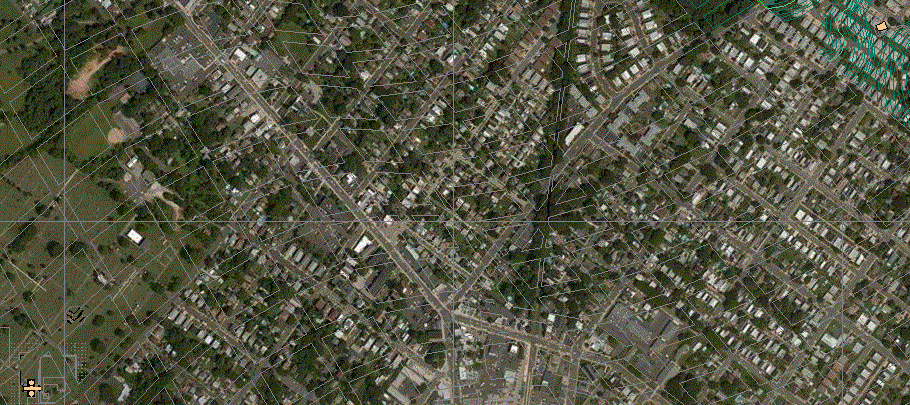 Plan of the Trenton Bathhouse marking Louis I. Kahn's final resting place in the lower left corner, and plan of Ury House in the upper right corner.


8 December 2020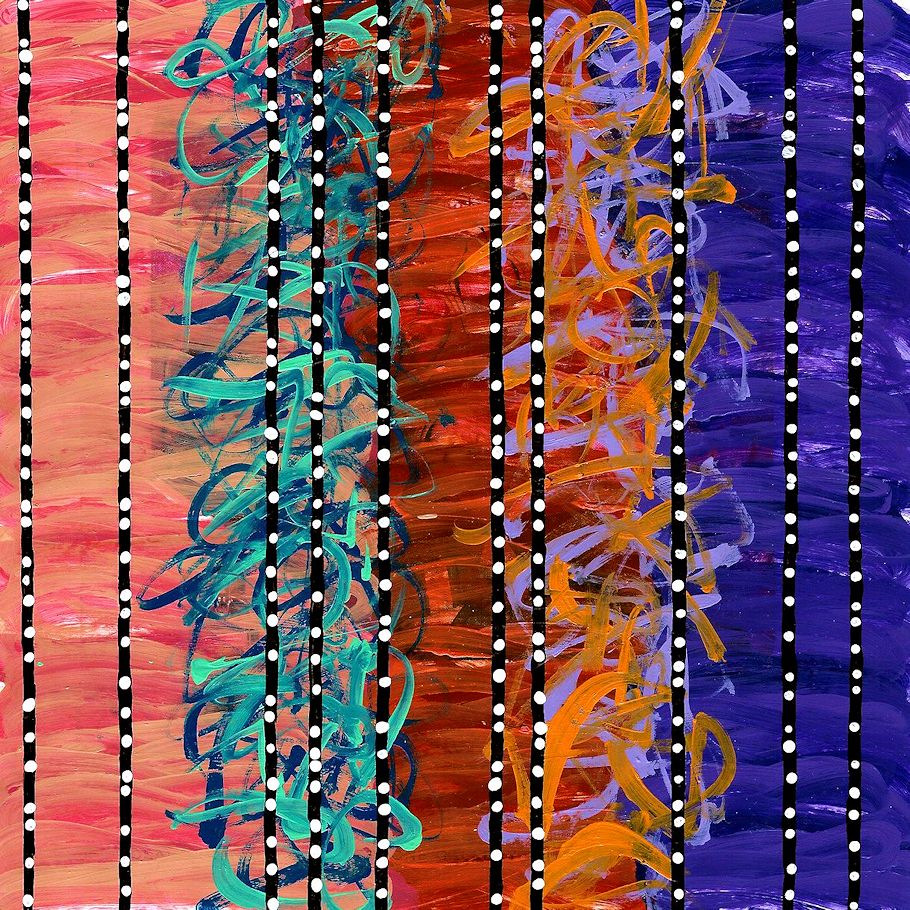 post community service 005


8 December 2022 Thursday
I was telling JP how one of the key elements of the "first moderns" was their youth.

20:20 SL
Hey Orhan, I just quickly scrolled through "abracadabra, faia." If you haven't read it in a while, perhaps it will now supply some new inspiration.
20:31 OA
Very interesting. I read it this morning in years. Telepathy? Did you write anything on Rita?
20:38 SL
I've been thinking about it on and off for months, but since our last texted thought I have to actually look through it. If we had talked on the phone I surely would have mentioned it. I especially remember you wrote a lot lot lot: narrative, wit, in-your-face honesty, innuendo and entendre. All good stuff. My posts are there without a name. Glad you're reading it again. I will now each day read some myself.
20:45 SL
Remember we were both born on an equinox, maybe that makes telepathy easy, or something like that.
20:46 SL
I was spring 1956, you were autumn also 1956?
21:06 OA
Ha! I am 23 Sept. 55 equinox. A lot of musicians, Coltrane is one of them. But anyway, don't you think being born equinox advantageous? :))
21:10 SL
Yes, because born on an equinox means you were odds-on conceived on a solstice. Means and extremes all in one.