10 December -- feast of St. Miltiades
So little is known about St Miltiades (sometimes written Melchiades) that he is now chiefly remembered on account of its having been during his pontificate that the era of the general persecutions came to an end and the Emperor Constantine gave peace to the Church. He was said to be a native of Africa and was elected to the papacy on July 2, probably in 311. After the battle at the Milvian Bridge, where Constantine defeated Maxentius on October 28, 312, the victorious emperor marched into Rome, and early in 313 toleration was granted to Christians (and to other religions) throughout the empire; this was followed by the bestowal of privileges on the Church and the removal of legal disabilities. Christian captives were released from the prisons and mines, and all celebrated the victory of Christ with hymns of praise, honouring God day and night with prayer that the peace which had been granted after ten years of violent persecution might not be taken away.
But amidst these rejoicings the Church was disturbed by the beginnings of the Donatist schism in Africa. It arose out of the appointment of Caecilian as bishop of Carthage, whom the party of Donatus alleged to be invalidly consecrated because (as was said) he had delivered up the sacred books under persecution. At the request of Constantine the pope called a synod of Italian and Gaulish bishops at Rome, which decided that Caecilian's election and consecration were good and valid. St Augustine, speaking of the moderation which the pope used in this connection, calls Miltiades an excellent man, a true son of peace and father of Christians. A commemoration is made of him in the liturgy of December 10 as a martyr, because, says the Roman Martyrology, he suffered many things during the persecution of Maximian (before he was bishop of Rome).
Herbert Thurston, S.J. and Donald Attwater, Butler's Lives of the Saints (vol. 4, 1956), pp. 528-29.


10 December 1778 Thursday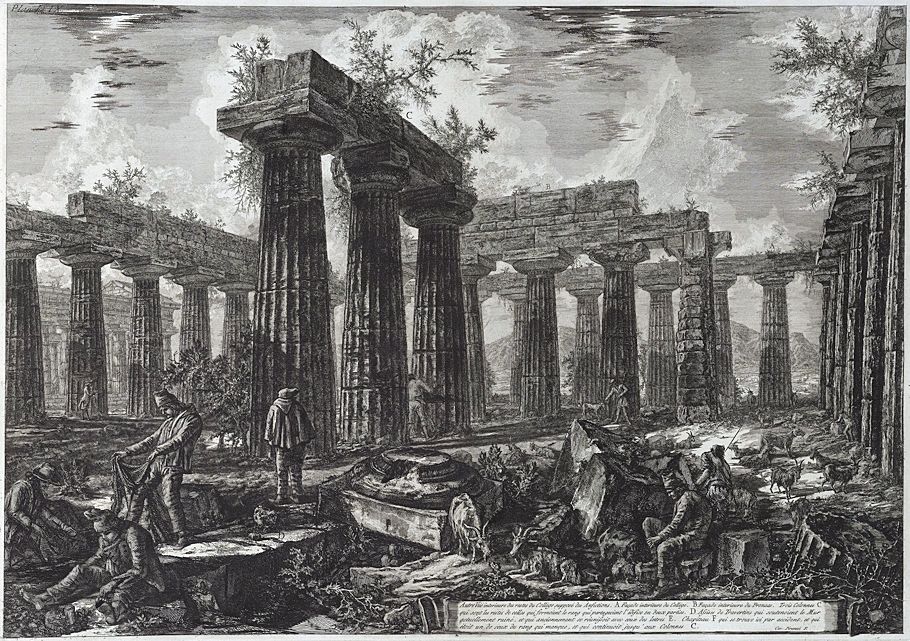 Autre Vuë interieure des restes du Collége supposé des Anfictions. A Façade interieure du Collége. B Façade interieure du Pronaos. Trois Colonnes C qui sont les restes de celles qui formoient le rang qui partageoient l'édifice en deux parties. D Assises de Travertins qui soutenoient le Mur actuellement ruiné, et qui anciennement se réunissoit avec ceux des lettres E. Chapiteau F qui se trouve ici par accident, et qui étoit un de ceux du rang qui manque, et qui continuoit jusqu'aux Colonnes C. Cav. Piranesi F.
Another interior view of the remains of the supposed College of Anfictions. A Interior facade of the College. B Interior facade of the Pronaos. Three Columns C which are the remains of those which formed the row which divided the building into two parts. D Courses of Travertines which supported the now ruined Wall, and which formerly united with those of the letters E. Capital F which is here by accident, and which was one of those of the row which is missing, and which continued up to the Columns C .


10 December 1812 Thursday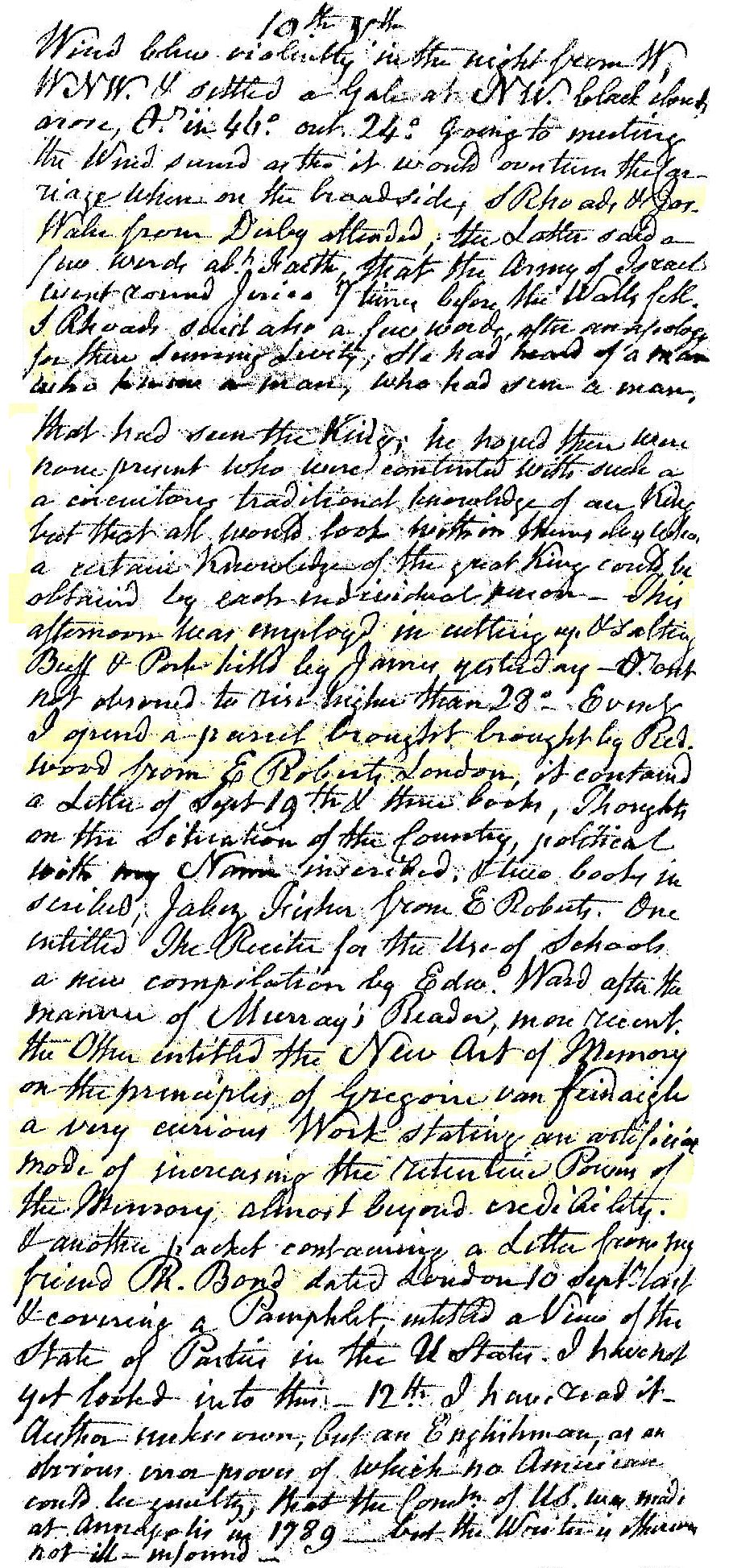 Wind blew violently in the night from W, WNW and settled a gale at NW. Black clouds arose, temperature in 46 degrees, out 24 degrees. Going to meeting the wind seemed as tho it would overturn the carriage when on the broadside. S. Rhoads and Jos. Waln from Derby attended, the latter said a few words about faith, that the army of Israel went round Jericho 7 times before the walls fell. S. Rhoads said also a few words, after an apology for their seeming levity. He had heard of a man who knew a man, who had seen a man, that had seen the King. He hoped there were none present who were con...... with such a circuitous traditional knowledge of our[?] King, but that all would look within themselves who a certain knowledge of the great King could be obtained by each individual person. This afternoon was employed in cutting up and salting beef killed by Jamie yesterday. Temperature out not observed not to rise higher than 28 degrees. Evening I opened a parcel brought by Redwood from E. Roberts London. It contained a letter of Sept. 19th and three books, Thoughts on the Situation of the Country, political, with my name inscribed, and two books inscribed Jabez Fisher from E. Roberts. One entitled The R...... for the Use of Schools, a new compilation by Edward Ward, after the manner of Murray's Reader, more recent, the other entitled The New Art of Memory, on the principles of Gregori van Feinaigle, a very curious work stating an artificial mode of increasing the retention power of the memory, almost beyond credibility. And another packet containing a letter from my friend Thomas[?] Bond dated London 10 September last and covering a pamphlet a "A View of the State of the Parties in the United States." --12th I have read it, author unknown but an Englishman, as an obvious error proves[?] of which no American could be guilty, that the Constitution of the United States was made at Annapolis in 1789 --but the writer is otherwise not ill-informed.


10 December 2001
land of truths?
...the recent phrase "and not a oak tree to be seen, less, land of oak trees" has resonated in my mind since reading it. Albeit sad, its truth can hardly be disputed. It really does make one think about what's real and what isn't. For example, does Philadelphia ever truly live up to it's name which means brotherly love? Or does New York have much to do with Old York (which I assume is York, England)?
Quite by accident (on Friday) I found a new book entitled The Geometry of Love by Margaret Visser. This book is all about the church St. Agnes Outside the Walls, Rome. Visser essentially describes every aspect of the church, and in so doing delivers an amazing portrait of a single place and all its (space/time) meaning.
In yesterday's NYTIMES, the article about Philadelphia's new concert hall begins with describing Philadelphia as "a city that time often seems to have forgotten." Maybe I should start referring to myself as Steve, from Tempobliviopolis.


10 December 2002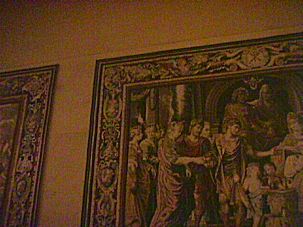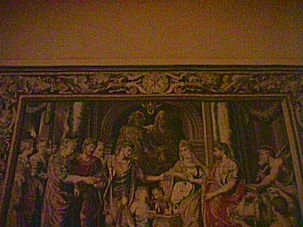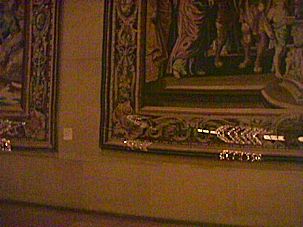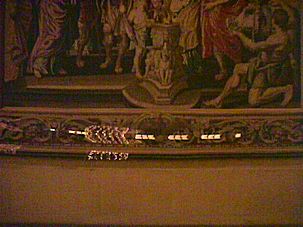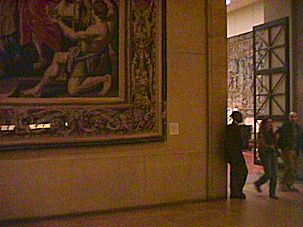 Tapestry showing the Marriage of Constantine and Fausta 1623-1625 figural composition designed in 1622 by Peter Paul Rubens Philadelphia Museum of Art


10 December 2018




10 December 2022 Saturday

Piranesi's death was a very private event, hence all the public knew was rumor and hearsay. The surviving letters about Piranesi's death clearly demonstration that those outside the family had no idea of what actually happened.

Yes, texts are important in rendering a "correct" history, but what has been written down is only a small fraction of all that happens in a day.

The Piranesi text that I first interacted with is Il Campo Marzio dell'Antica Roma's "Catalogo." Essentially, it's a compilations of the texts Piranesi read as preparation for "planning" the Campus Martius. It is there, in the "Catalogo," where one find Piranesi's actual ichnographic intention.

Now, regarding the differing views of Pesto: Francesco wished for the views to be real-time depictions, i.e., a "snap-shot" of a single moment, whereas Piranesi wanted a somewhat über-baroque depiction, i.e., first the cows were here, then there, then over there, together all at once. What you get is real-time/space-time-continuum (= the birth of modern).

And, did you read what Miers wrote 210 years ago today? Who knew Thursday meetings at Abington Friends in 1812 even had the occasional theater of the absurd. Maybe I'll go photograph at Abington Friends next Thursday. Yes.

I haven't been planting any clues, not intentionally, and at least not yet. Anyway, what would the clues be for? I've just been finding clues and following their leads. Successfully, I think.