9 December 1778 Wednesday


Autre Vuë de l'interieur du Pronaos, qui a d?ja été décrit, et déssiné dans la planche pr?cédente. A Temple Dorique anciennement dédié á Neptune. Cav. Piranesi F.
Another View of the interior of the Pronaos, which has already been described, and drawn in the previous plate. A Doric Temple formerly dedicated to Neptune.


9 December 1812 Wednesday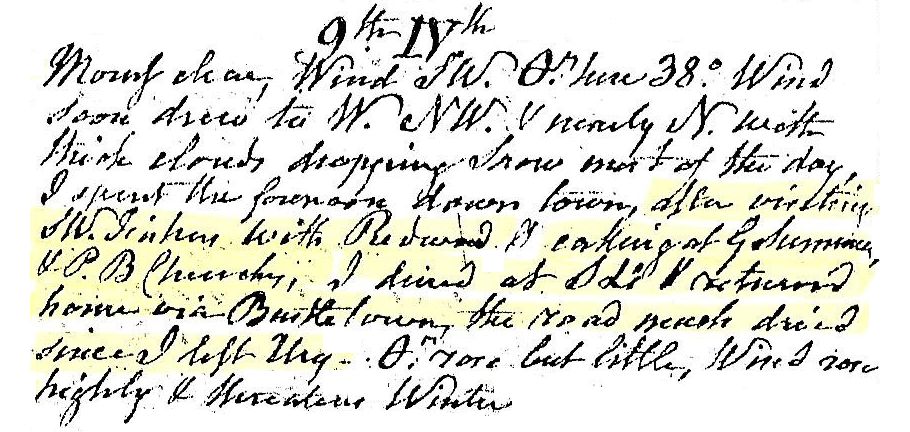 Morning clear, wind SW. Temperature here 38 degrees. Wind soon drew to WNW and nearly N with thick clouds dropping snow most of the day. I spent this forenoon downtown, after visiting S.W. Fisher with Redwood and calling at G. Summer's and P.B. Church's, I dined at SL's and returned home via Bustleton, the road much dried since I left Ury. Temperature rose but little, wind rose highly and ......... winter.


9 December 1991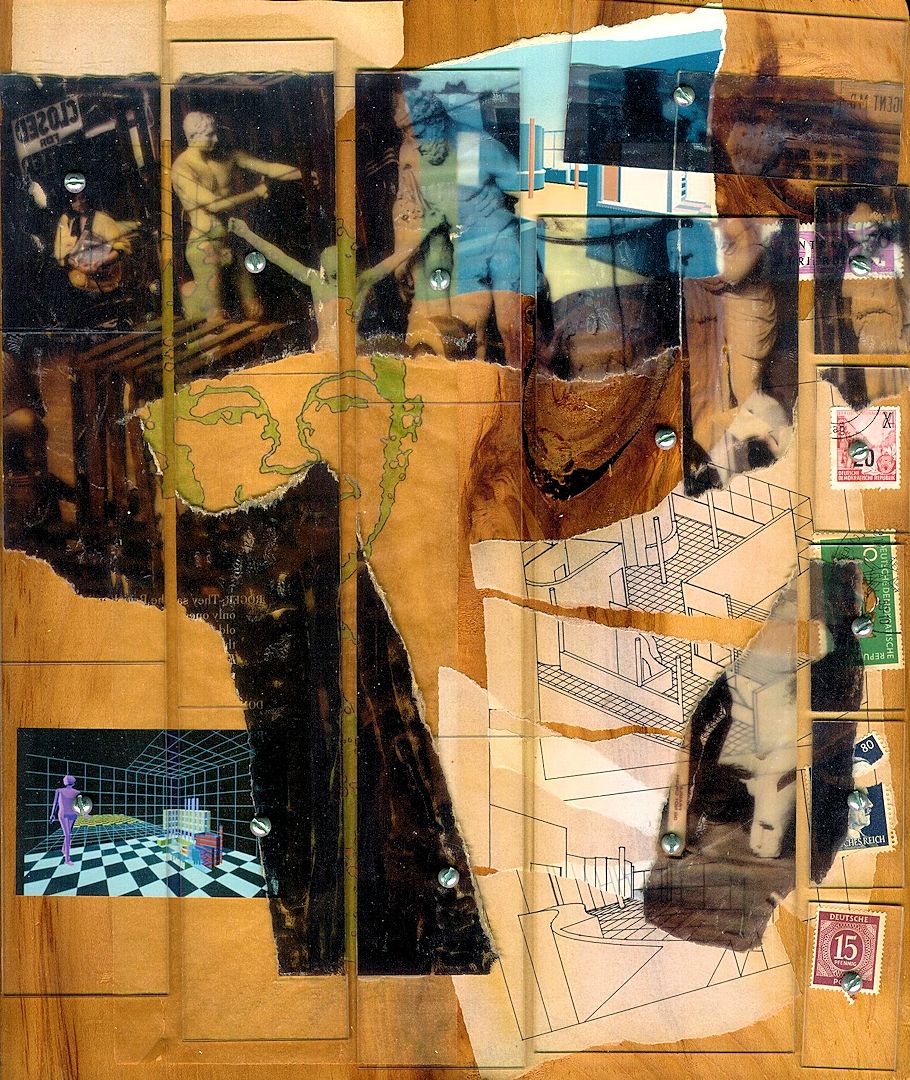 wood sketch 3


9 December 2001
ideas
5. The double theater of the TYPE--an almost unbelievable find; a completely unforeseen piece of the puzzle.


9 December 2002
unreal phone call about a virtual house
Ring! Ring!
Hi. It's me. Guess what.
A couple of weeks ago BC wrote/asked "has anyone ever taken works from a catalogue or various artifacts as you're doing Steve, and put them up in their own exhibit, each a reproduction, and possibly visibly so (as in, not a forgery/fake) and had this be the artwork to be viewed in a gallery?"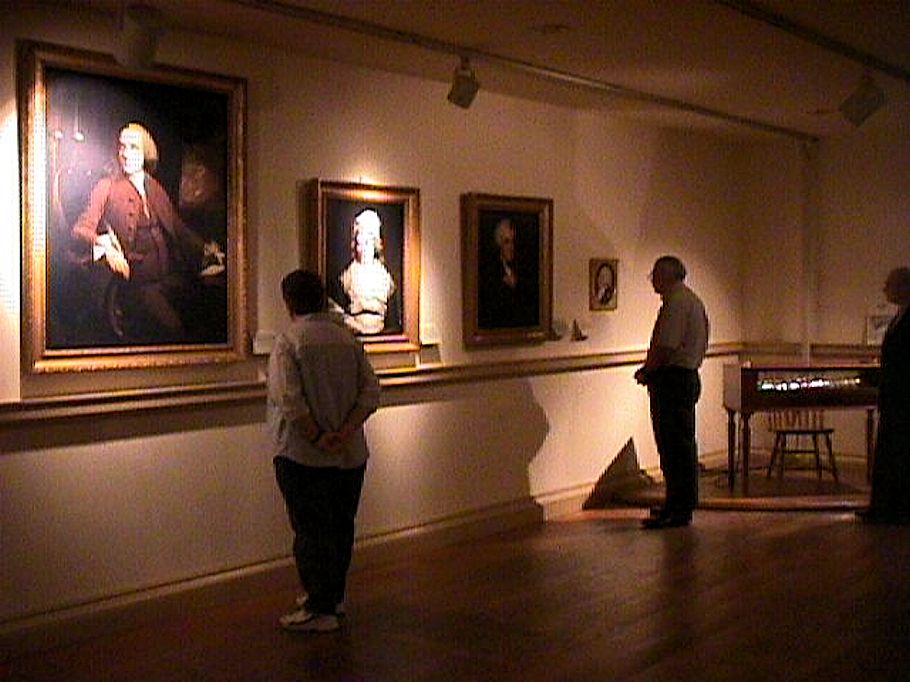 You know, it's worth noting that an answer to BC's question is, yes, the gallery of paintings and artifacts one first encounters at the Underground Museum of Franklin Court contains paintings that are all reproductions. I remember being disappointed when I first learned this via reading the labels describing the paintings, but now I see this situation as being quite rightly appropriate given this is indeed the painting gallery of a truly virtual house. Virtual paintings, as in being as close to real without actually being real, in a virtual house--it seems only 'natural,' doesn't it?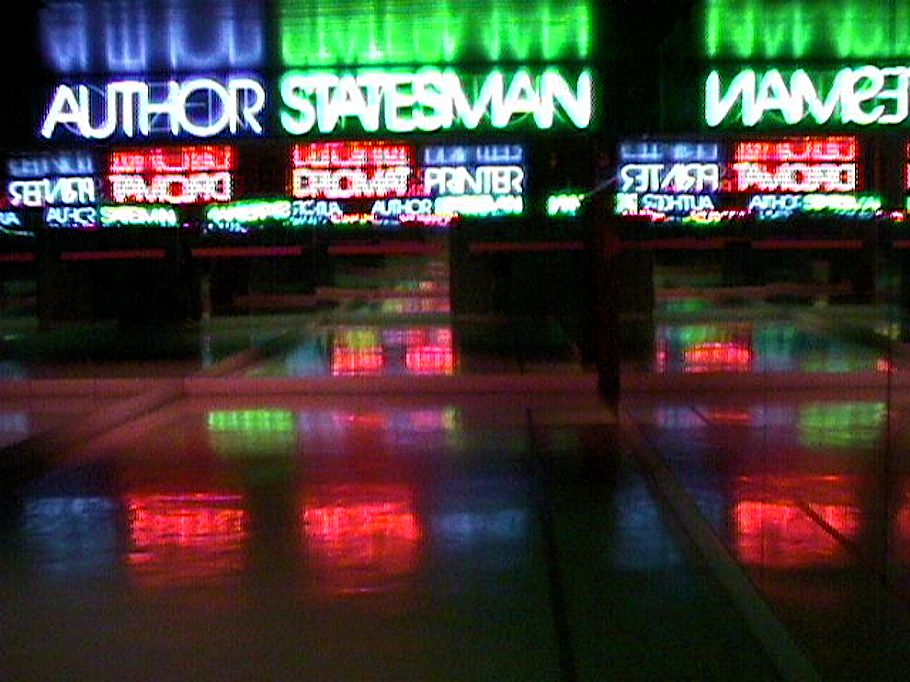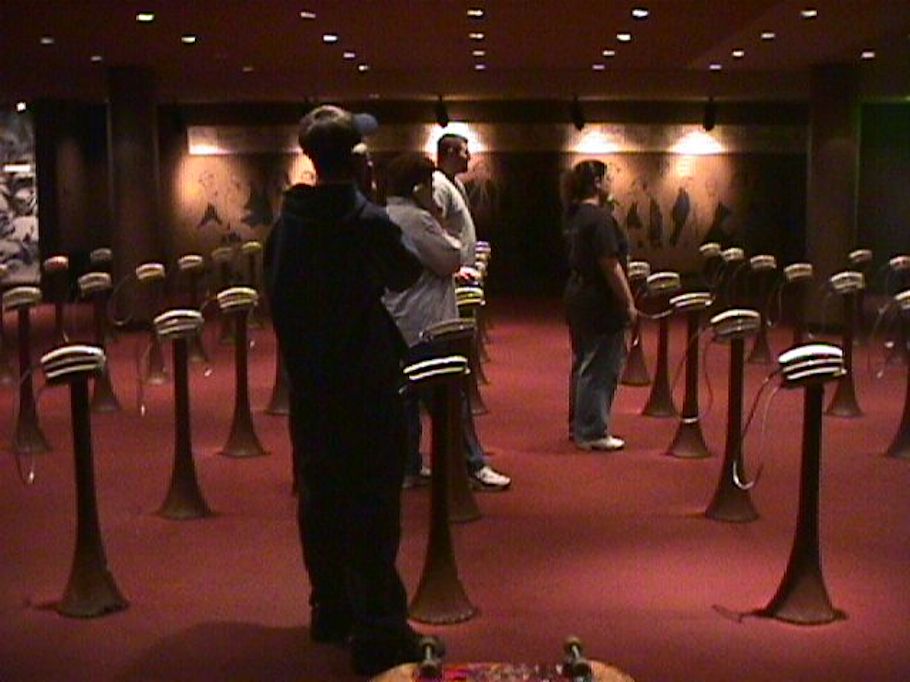 When you leave the virtual picture gallery, you then enter the reflective virtual environment entitled "Franklin: Man of Unlimited Dimensions." And after immersion in reflection you encounter the Franklin Exchange, a large bank of telephones where one can make virtual phone calls. On a large screen facing the telephone bank is a directory of names and telephone numbers of people Franklin knew--you didn't know Franklin had a roll-a-dex, did you? So let your fingers do the walking to hear the virtual talking.
Bye-bye.


9 December 2002
Re: Sentimental Journey
frond asks, "is kitsch always sentimental?" and/or "is kitschy sentiment always not genuine?"
There probably can be (or even already is) some non-sentimental kitsch out there. If I had my way (wink wink), I'd call most of Barnett Newman's art, for example, non-sentimental kitsch, in that it (or at least a lot of it) is excessively devoid except for his signature.
The notion of a 'sentimental journey' brings to mind the notion of reenactment, however, reenactments have the inherent potential to rise far above kitsch, such as the Roman Triumphal Way, which was in 1997 reenacted via Diana's funeral—and granted some may even view Diana's funeral as ultimate kitsch, but what it really turned out to be is a rather ultimate reenactment of something that was done several hundred times in ancient Rome. The uncanniness of Diana's funeral is that it indeed was completely genuine, a real procession through real imperial arches, real princes, real immense crowds, and even a real sacred place for its culmination. The formula of the Triumphal Way was genuinely carried out to the very last detail.
Now compare Diana's funeral with a reenactment of a Civil War battle, and I think the difference between genuine and sentimentality become a little clearer. It all has to do with degrees of separation, either getting as close to the truth as possible, or, at the other extreme, stretching the truth as far as it can go.
Re: Sentimental Journey
Yes, our planet's celestial cycle, literally, does reenact itself with each revolution around that star we call the sun. And yes, human procreation is often akin to reenactment. Yet, more than anything, it is human memory that manifests the primordial reenactment that we humans deal with consciously and unconsciously all the time. Our memories are nothing but reenactments.
How all this relates to the sensibility toward artistic creation, be it a new sensibility or an old one, is easily considered an open question. What would it mean if human imagination is actually a mental process that reenacts corporeal physiology, for example, an imagination that behaves like osmosis where an equilibrium is sought, or a metabolic imagination where creative and destructive forces act in tandem toward a manifestation. Would such thinking yield a truly new sensibility?
If the imagination indeed already does operate in a way that reenacts corporeal physiology, then it has been operating as such for as long as there have been humans. Could it be that the new sensibility that you say is coming turns out to be a better understanding of our own visceral sensibilities?


9 December 2004
happiness...
It was somewhat fleeting, but.... On 21 November 2004, I and Tony, an architect/artist friend, were going through Briar Hill during the last day of its salvage sale. Briar Hill was a (unknown to us) Georgian mansion by Horace Trumbauer. The experience of going through Briar Hill with workmen crawling all over it, taking it apart, deconstructing the building, was very remindful of the days back when I was in high school where frequent visits to Whitemarsh Hall, the then derelict 'Versailles of America' too was a Trumbauer designed mansion in the midst of deconstruction. Afterwards, in the parking lot before we left in our respective cars, Tony and I talked about the afternoon's experience, and then it suddenly dawned on me that it was the 8th anniversary of Quondam - A Virtual Museum of Architecture online. I was then very happy to have spent the day in some significant architecture that was most definitely soon to be quondam.


9 December 2018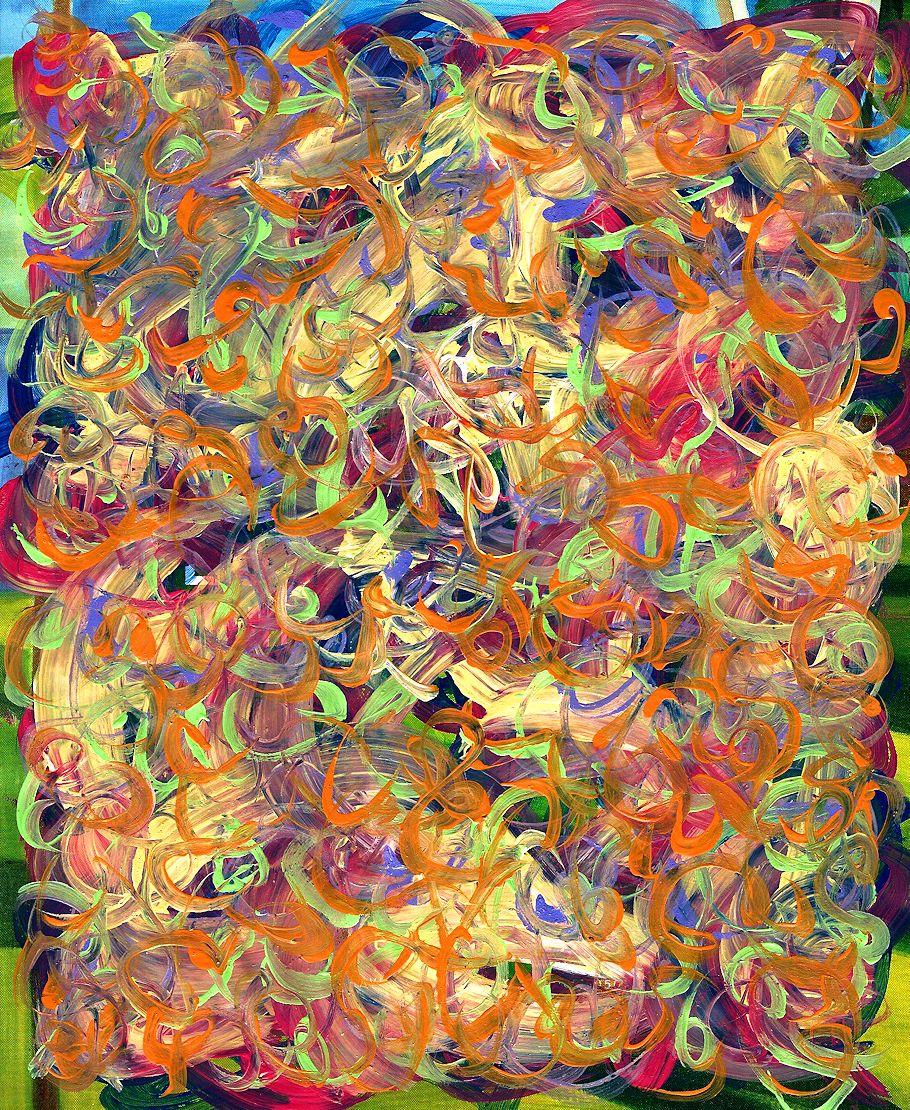 page painting 058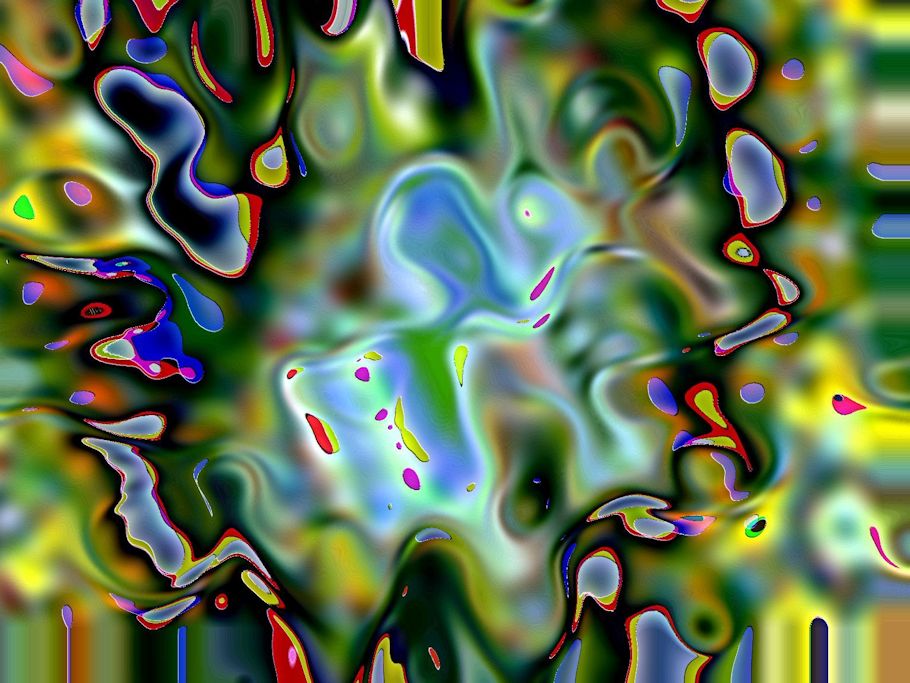 Virtual Painting 494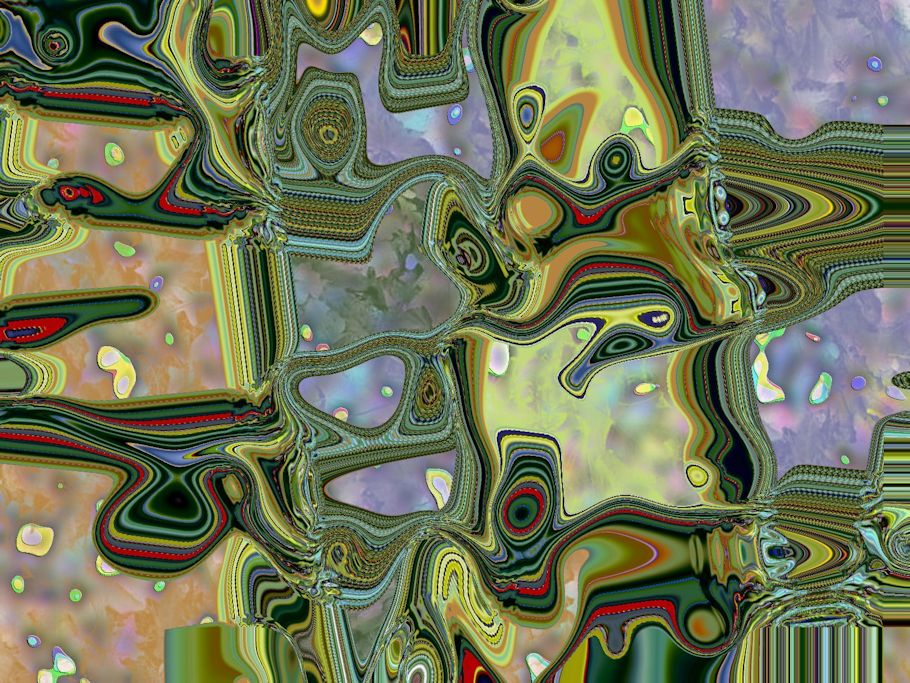 Virtual Painting 498


9 December 2020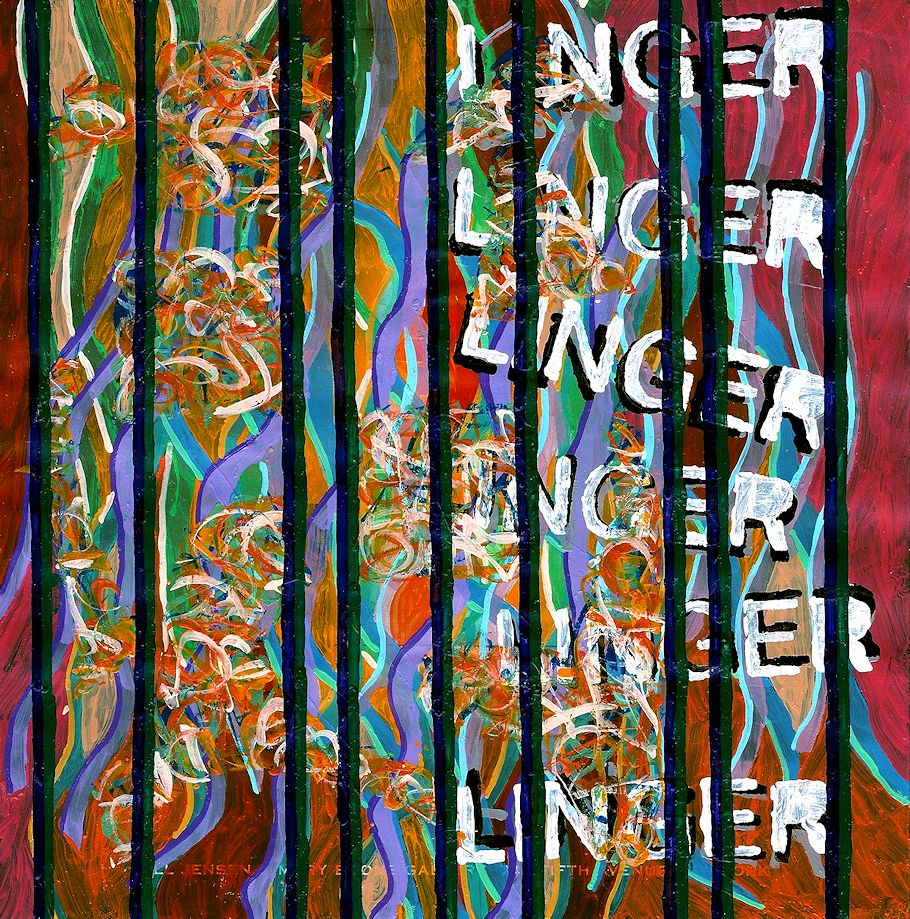 post community service 006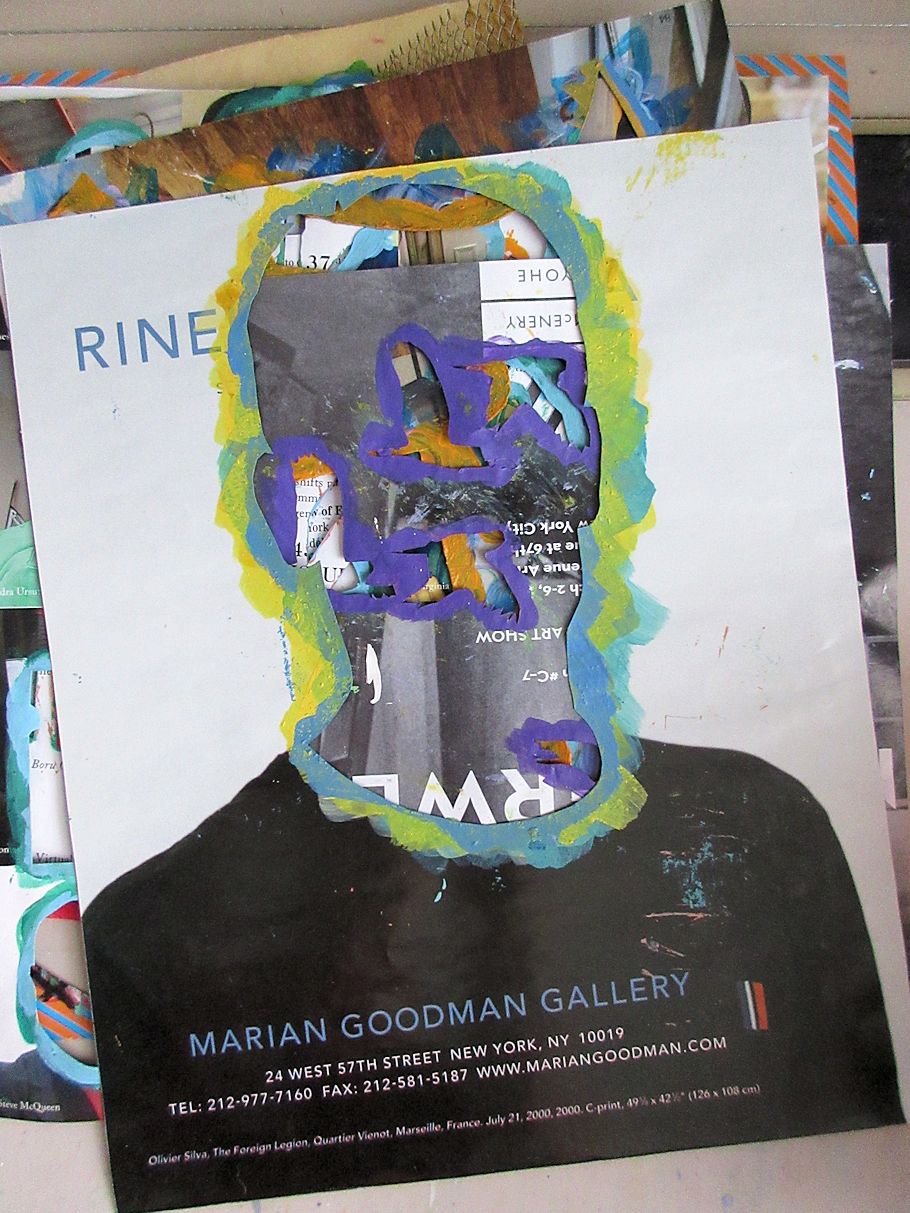 9 December 2022 Friday
. . . . . .