1999.11.11 10:38
Kahn as anti-modernist
From what I remember, one of the Kahn buildings analyzed in McBride's article is the AFL Medical Service Plan Building 1954-56. Unfortunately, this building was demolished in 1973, and doubly unfortunate because the building was indeed unusual in terms of how we remember Kahn's work. Looking at photographs of the building now, it appears latter-day 1990s--kind of Koolhaas, kind of Herzog & de Meuron--but pure Kahn (of the 1950s) nonetheless. The AFL building is a little after Kahn's Yale Art Gallery (1950-53), but seems prescient of Kahn's Yale Center for British Art (1969-74) (across the street from the Yale Art Gallery).
Maybe Kahn as anti-modern really means that Kahn was (as is often the case) ahead of his time.
Kahn's AFL Medical Service Plan Building was in Philadelphia, on the south side of the 1300 block of Vine Street.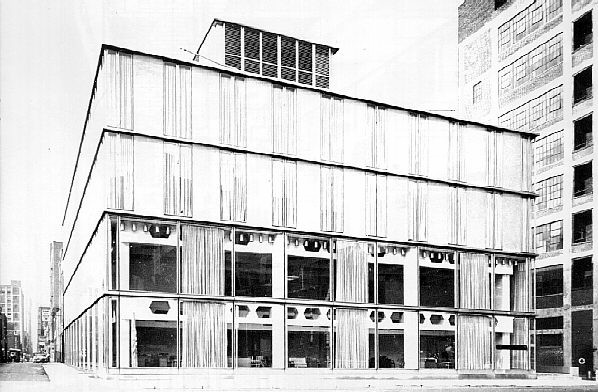 Louis I. Kahn, AFL Medical Service Plan Building, 1954-56 (demolished).
011111a Basilica Sessorianum plan model perspective 2070i01


2007.11.11 16:10
The End of Boxes
Conjecture: Kiesler's Endless House project may well have inspired the 'blob' elements within Le Corbusier's Electronic Calculation Center Olivetti at Rho-Milan for there are more endless-house-like elements within the Olivetti Center design.
2007.11.11 17:30
The End of Boxes
from Oeuvre Complète, Vol. 7: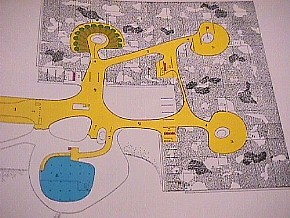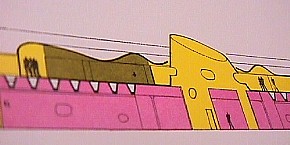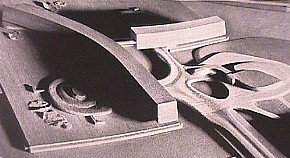 The design is an interesting combination of box, blob and mat.
11111101 Silent Witnesses plans 2225i02


14111101 Richard Tuttle Looking for the Map


16111101 Mat-Slab-Blob Cpmplex model 2439i04 b
16111102 Mat-Slab-Blob Cpmplex roof plan 2439i05
16111103 Mat-Slab-Blob Cpmplex model opaque off
16111104 Mat-Slab-Blob Cpmplex axonometrics perspectives raw 2439i06 1 2 3 4 5 6 7 8 9 10 11


17111101 ICMS14 plans 4400x2200 2110i131
17111102 ICMS15 plans 4400x2200 2110i132
17111103 ICMS17 plans 4400x2200 2110i133
17111104 ICMS18 plans 4400x2200 2110i134
17111105 Pantheon IQ15 ICM plans image 206gi43 b
17111106 Pantheon Trenton Jewish Community Center Bathhouse Kimbell Art Museum Hurva Synagogue plans image 206gi44
17111107 Pantheon Paradigm s06 plans image 243bi26


18111101 Aires Mateus ZAC Batignolles Paris


19111101 iqq27 plan development 2468i84